The 5 Newsletters Worth Your Time
From current events to niche musings, these newsletters are succinct, intelligent and will generally improve your life.
By Lindsey Davis, Iowa State University
---
PacSun seems to have a sale every day and I'm fed up of hearing about it.
If you're like me, you're super picky about the emails you want sent to your inbox. I'm a snob when it comes to subscribing to email lists. If I don't want to read about it, I don't want it sent to me. At the same time, I am also a huge fan of an intelligent, interesting and curated email newsletter.
I think email newsletters are a beautiful way to regularly ingest news content, but it has to be a top-notch source in order for me to want to read it. Email newsletters are different than other news outlets for a number of reasons. Some focus solely on delivering current events and trending topics, while others focus on more obscure and quirky topics.
I find content that I would never stumble upon elsewhere because of certain newsletters I subscribe to.
I love hearing and reading about very unconventional topics and certain email newsletters cater to just that.
The following is a list of my top five email newsletters you should subscribe to.
The Skimm
The Daily Skimm is sent out every morning and offers summarized news articles of the latest current events. The editorial content condenses the news into very readable material, making it incredibly easy to digest in those early morning hours.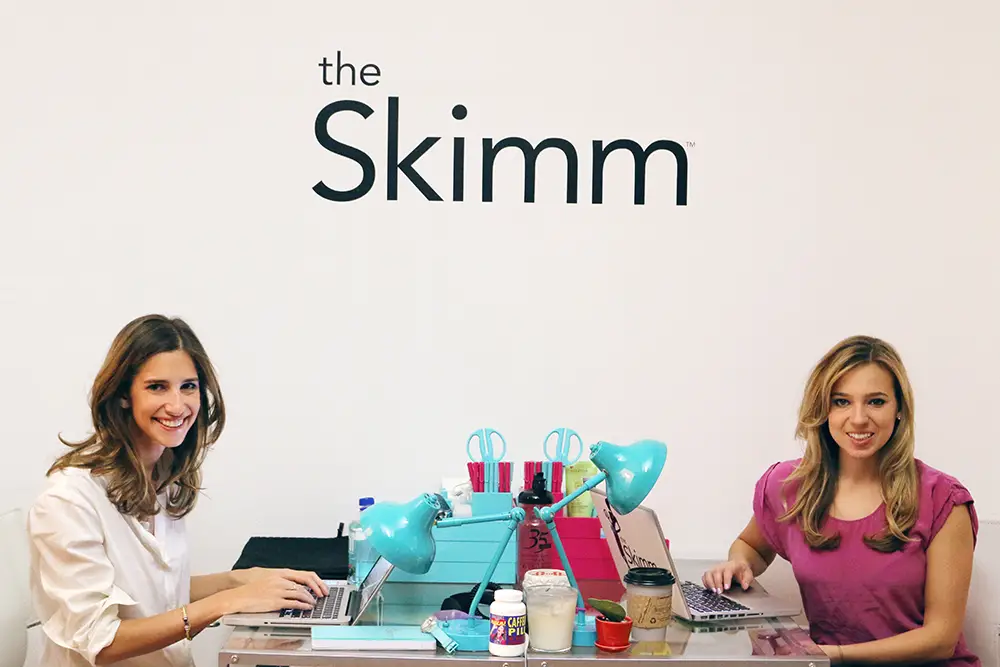 I like the Skimm because the curators of the newsletter format the content in such a way that reading heavy stories about complicated matters, such as Hillary Clinton and the Benghazi ordeal, isn't so confusing. The core of a complicated story can become fuzzy in a lengthy article, so the Skimm helps to eliminate any confusion. I feel like I can truly understand and build dialogue about what's going on in the news when I read this newsletter. The curators of the Skimm are also intensely smart and witty, which makes reading the newsletter feel more like a conversation with a close friend.
Lenny Letter
The Lenny Letter, an email newsletter created by "Girls" creator Lena Dunham and her co-producer Jenni Konner, is aimed mostly at young women and comes out twice a week, with a full issue on Tuesday and an interview on Friday. The newsletter features content ranging from feminism to style to politics. One of the unique things about this email newsletter is the use of original artwork.
Each story is illustrated with unique, commissioned artwork which adds a sort of signature look to the newsletter.
Some past interview subjects include America's youngest female brewery owner, the founders of the Morbid Anatomy Museum and the creator of a business that makes natural hairstyles for black Barbie dolls. Although the target market is young women, have no fear—there's definitely something for everyone in the Lenny Letter.
Brain Pickings
This weekly newsletter is written and curated by a singular woman. Maria Popova, creator of Brain Pickings, has previously written for "The Atlantic" and the "New York Times." The newsletter began in 2006 when Popova sent out a weekly email to seven friends, before it eventually went online. A great feature of the newsletter is that it's ad-free and supported by its readers.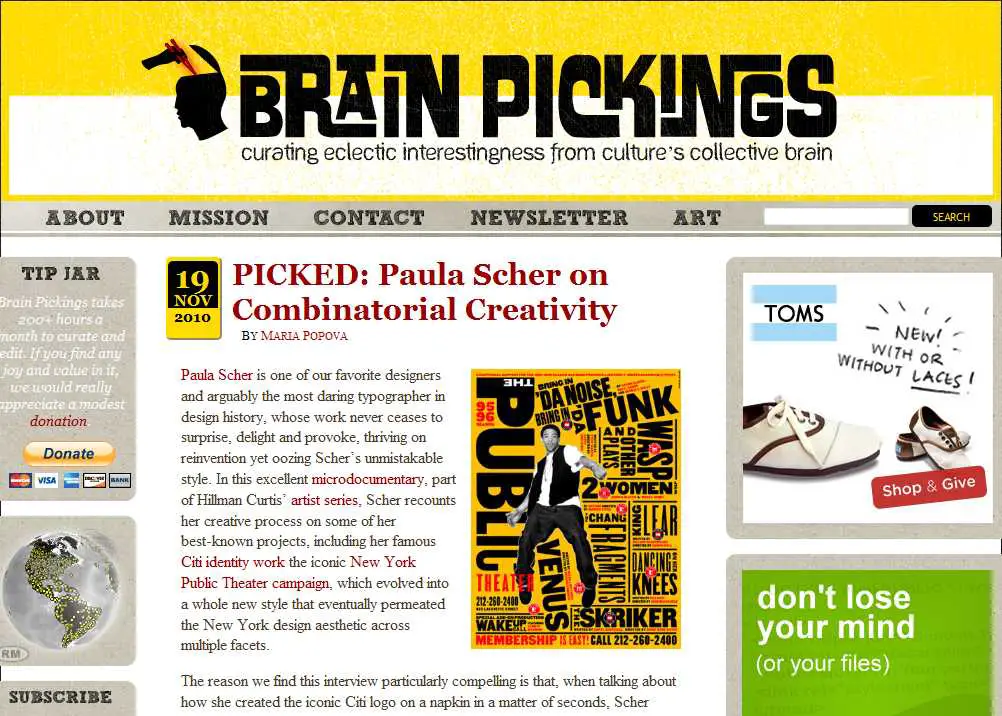 Brain Pickings combines an arsenal of topics including art, psychology, history and politics. On Brain Pickings website, Popova says that "the core ethos behind Brain Pickings is that creativity is a combinatorial force: it's our ability to tap into our mental pool of resources." If you're a lover of humanity and the world of creativity, this newsletter is a must-have.
Daily Worth
Men, before you skip over this segment, hear me out. The Daily Worth is a newsletter that discusses tips on finances and careers. Although the site is aimed towards women, the content can apply to anyone. Both the website and the newsletter focus on sharing advice when it comes to figuring out how to make the best use of your money, how to succeed in the workforce and how to best live out your personal life.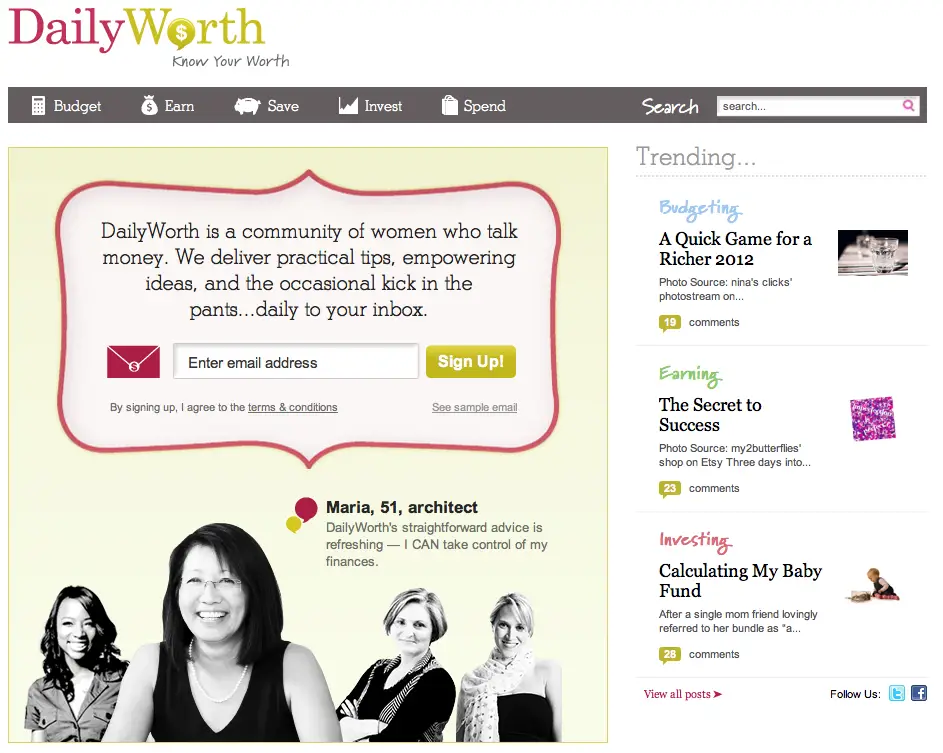 The newsletter takes a fresh look at how the modern day woman (and man) should be handling their finances. I personally like how the site offers specific content for women, but clearly I'm biased. If you're a man, please don't be scared away from this newsletter. The advice is universal and can be applied to anyone in need of financial help and advice.
Austin Kleon
Austin Kleon is the bestselling author of three illustrated books: "Steal Like an Artist", "Newspaper Blackout" and "Show Your Work." His weekly email newsletter curates the top 10 things he feels are worth sharing that week. Each list item includes hyperlinks, making it easy to navigate through the internet. All of the newsletters feature a piece of his written art as well. The curated lists largely include interesting links about art, books, cool interviews, etc.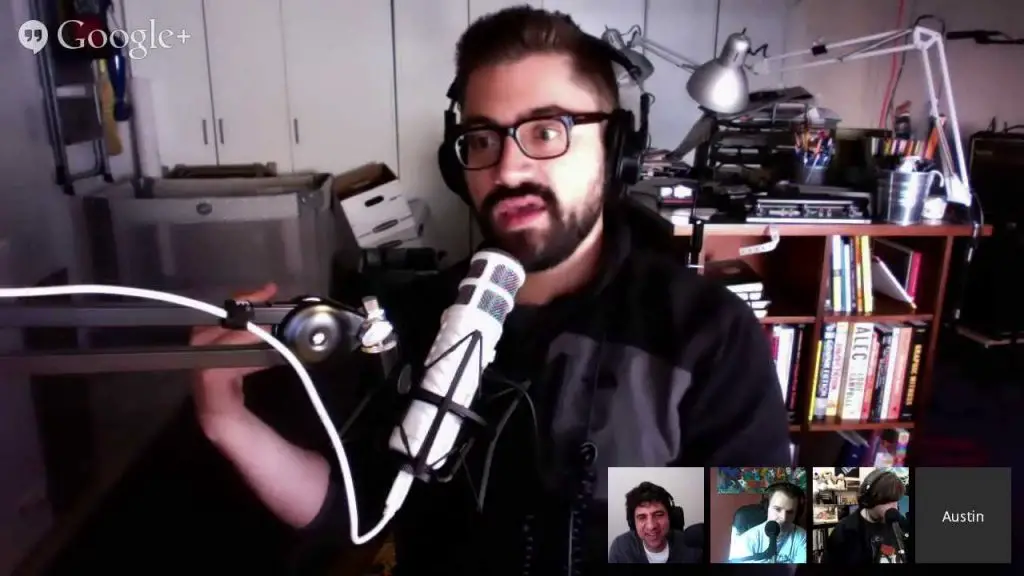 The newsletter is vastly readable and showcases obscure topics that you may otherwise never have found. Although this newsletter is a one-man show and may be biased in topics, Austin Kleon caters to those interested in art and culture.
Whether you're looking for a news source about current events or are looking for a way to digest quirky content, you should highly consider subscribing to an email newsletter. My list is a selfish list based on what I like most, and there are so many more options out there. Regularly ingesting the news is crucial to being educated and in-the-know. Most email newsletters are free and deliver a variety of content, plus they're convenient to read because hello—we're never without our phones.