Fox News
Coming out June 16, 'Crack-Up' is the first work from the beloved folk band in six years.
By Isabella Waldron, Scripps College
---
It's been six years since Fleet Foxes released an album, six years of replaying "Mykonos," waiting listlessly for the band to produce something new and wonderful.
Their last album, "Helplessness Blues," was followed by a hiatus for the band, as they slowly slipped away from the grasps of indie/alternative music fans. But lo and behold, the Fleet Foxes are reunited, and have announced the release of their new album, "Crack-Up," for June 16. The album will be full of eleven new songs, all written by frontman Robin Pecknold.
During the band's hiatus, Pecknold not only created some new solo songs, but also found time to go back to college at Columbia to finish his undergraduate degree, and also to write the music for "Wyoming"—an off-Broadway play. Perhaps Pecknold's exposure to different atmospheres and experimentation in music will influence the new album. In anticipation of the release, Pecknold described "Crack-Up" as being "different in the ways that it would need to be different to be more legit, but it won't be a dance record or a genre shift… just trying to arrive at an album that feels dope."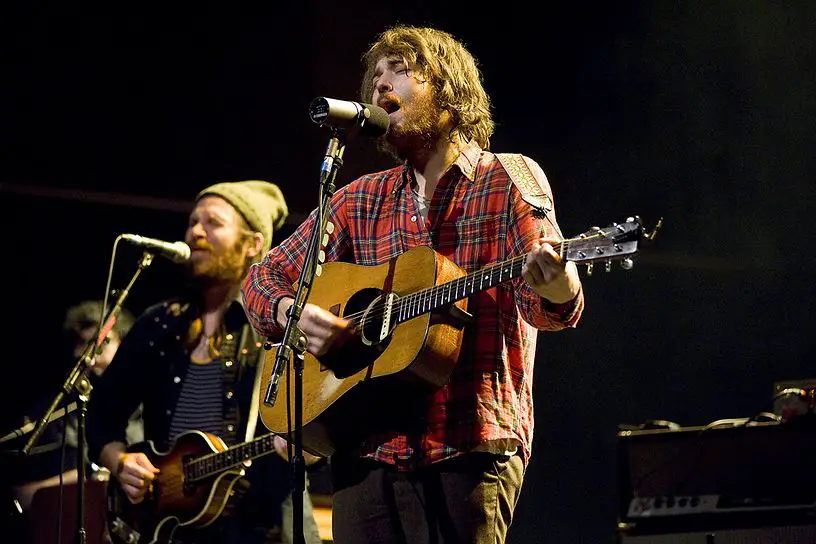 Often it seems that bands' reunion albums attempt to completely redefine themselves. Sometimes it works (shoutout to Gorillaz/Sleater-Kinney), while other times you're stuck with an album of a band you used to like that you can no longer recognize. Time passes, so obviously it is important for bands to be living in the present, creating music that is relatable in the now, but there is a fine balance between staying fresh and grasping at relevance.
In discussing the band's new album, Pecknold reminisces on the time (2012-16) where "folk" sounding albums were at a peak, what with the success of Mumford and Sons and The Lumineers. "What were we to do?" he said. "Try and be as popular as them and change the music?…I didn't want to be working from a place of Reaction, but from a place of Action and that was just impossible to do in those years, considering what Fleet Foxes had come to mean and what had happened after…I just think Reaction is a bad place to be and can result in whack art that you don't really believe in." Pecknold's thoughts on creating out of a space of "Action" leave me hopeful that "Crack-Up" will be fresh, yet true to the roots of the Fleet Foxes.
The Fleet Foxes have already demonstrated that their music can change positively in their last album "Helplessness Blues," which maintains the bright folk aesthetic of their first album, while also adding a darker tone. "Helplessness Blues" is full of inviting melodies and rich harmonies (probably one of the main reasons for the 298,000 results for Fleet Foxes covers on YouTube of aspiring singers in their backyards). The album is studded with intimate ballads complemented by the raw quality of Pecknold's voice, such as in "Someone You'd Admire." Another distinct song from the album is "Lorelei," which begins with a heavy drum beat, and is reminiscent of a grown up, softer Vampire Weekend. The more tumultuous quality of this album departs slightly from their upbeat first album, but is still incredible.
The one part of the band that will not be returning? Father John Misty (also known as Josh Tillman). Tillman was the former drummer for the band before deciding to go solo after "Helplessness Blues." Father John Misty has had huge success in his solo career, most recently releasing several new songs in March. For those that have no idea who he is, he also co-wrote "Hold Up" with Beyoncé—so you could say he's doing alright. It seems the split between Tillman and the band might have created some drama, as Pecknold said on a Reddit AMA that his relationship with Tillman has "fully deteriorated." However, I have not given up hope that these two musical mountain-men will reunite one day, as Tillman tweeted that the new song off "Crack-Off" made him cry.
The tear-invoking song is an early release from the album, called "Third of May." The song provides the familiar strengths of the Fleet Fox, with poetic lyrics, a strong beat (despite the departure of Tillman), and a floaty, lyrical quality. The song ranges widely between moments of softness, such as the beautiful interlude about six minutes in, which slows down so that the focus is on the electronic strumming and Pecknold's soft voice. After the interlude, the song picks up in a melodic jumble of instrumentals, but this is not the only climax of the song, as there are moments of highly energetic guitar and drum throughout the piece. The lyrics video is almost nine minutes long, but after a six-year departure, it's well worth listening to.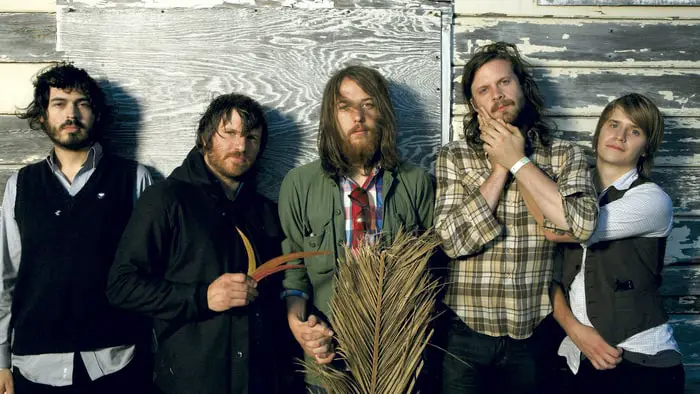 In addition to the new album, the band is also starting a world-wide tour this summer. The Fleet Foxes will start in Sydney, Australia, at the end of May before touring throughout Europe, and then to the United States (and Canada. Don't worry, Canada). The Fleet Foxes will be joined by Animal Collective in Columbia, Maryland and Philadelphia, and Beach House in LA and Morrison, Colorado.
So, now the question is what to do until June 16.  For starters, listen to their existing two albums as they are meant to be listened to—windows fully down as you drive through some golden meadow. If that option is not available, a good second bet is using headphones in your dorm room. Whatever the vehicle, now is the perfect time to reunite with the Fleet Foxes.