Last week, "The Simpsons" aired an episode meant to address the growing negative reactions, which has been cultivating over the past few years, to the character of Apu, the Indian-American convenience store clerk.
A lot of the negative reactions against Apu began due to a 2012 monologue from Indian-American comedian Hari Kondabolu made for the (criminally underrated and too-soon-canceled) FX show "Totally Biased," in which he rails on the character.
Kondabolu also released a documentary last year called "The Problem with Apu," addressing the ways in which Apu, as a stereotype, is problematic in representing South Asian people.
The premise of "The Simpsons" episode is this: Marge has rediscovered her favorite book from when she was a kid and reads it to Lisa. They quickly find out, though, that the book is riddled with racist stereotypes. Marge tries to rewrite the book to fix it, but when she reads the edited story, they both agree that the "fixed" version lacks the "spirit and character" of the original.
"Something that started decades ago and was applauded and inoffensive is now politically incorrect," Lisa states flatly. "What can you do?" The shot then pans to a picture of Apu, signed, "Don't have a cow."
There are plenty of things that are upsetting about this complete cop-out of an answer to the reaction against Apu. For one, the show turned the smart, socially-aware Lisa into a status quo mouthpiece against "political correctness" — something that Kondabolu himself also pointed out was totally out of character.
For another, the claim that Apu was "inoffensive" when "The Simpsons" started airing is not even slightly true. Apu was always intended to be an offensive Indian-American stereotype — Hank Azaria, the white actor who voices Apu, even admits as much.
Honestly, I'm not as upset about it as I would have been if "The Simpsons" was actually funny or relevant anymore, but the refusal to acknowledge all the damage that has been done by the show's 28 yearlong vocal-brownface gambits still sting. When a stereotype migrates from the screen to the real world, there are real consequences for real people.
Growing up, Apu never felt like a real character to me. Since I grew up in a middle-class suburb as the daughter of two doctors who immigrated from Nepal, there was no one in my immediate family whose life resembled Apu's. I think I was always able to separate myself from Apu because of that.
I never saw Apu as a reflection of myself: I had the privilege of class and distance. At the same time, though, I was aware pretty early on that Apu was the first reference point that many of my white friends had for people who looked like me.
It's a sad, weird feeling, having to laugh off racist jokes to show you're "game" to your white friends. There's some amount of denial there: essentially, "I'm not like those brown people, so they're not making fun of me."
Having to prove you're one of the "good brown people" is soul-sucking and exhausting — and above all else, it's not fair to South Asians who actually are working class, who may actually own convenience stores and yet still have full, multidimensional lives of their own that are denied to them by the stereotype.
Personally, I think that's the worst thing that the Apu stereotype did: It made South Asian kids hate themselves and hate being associated with their brownness. Thank God, though, that we are now living in 2018, when there are far more multidimensional representations of brown people than just Hank Azaria doing a terrible Indian accent.
In light of the fact that there are actual, non-shitty representations of South Asian people, here are a few examples of kick-ass South Asian creators making media that adequately represents brown people.
Film: "The Big Sick," written by Kumail Nanjiani and Emily V. Gordon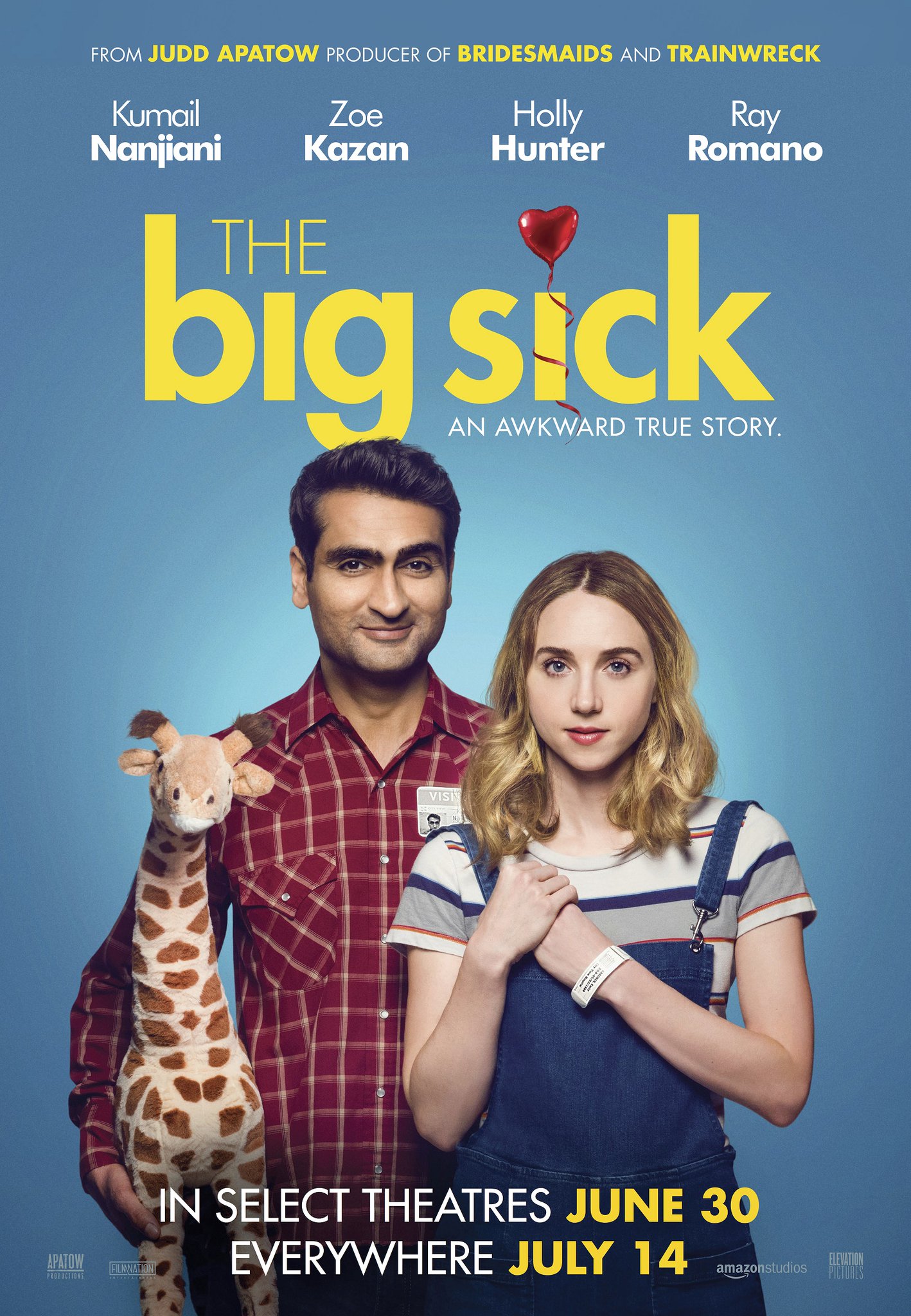 Soon after Kumail Nanjiani and Emily V. Gordon first began dating, they had a fall out about Nanjiani's family's expectations about him marrying a Pakistani girl. Then, completely out of the blue, she fell into a coma, leaving him uncertain about their future. "The Big Sick" is based on that experience.
Co-written by the pair, who are now married, "The Big Sick" deals with the clash of cultures in a way that humanizes both Kumail's Pakistani parents and Emily's American ones.
It's not always the greatest in representing brown women — the steady march of boring suitors lining up for Kumail, with the exception of Vella Lowell's character, is disappointing, to say the least — but the film does a great job of showing the complicated dynamics of interracial relationships.
The film also humanizes Muslim families in a way that is both refreshing and sorely needed in today's political climate.
Web series: "Brown Girls," directed by Sam Bailey, written by Fatimah Asghar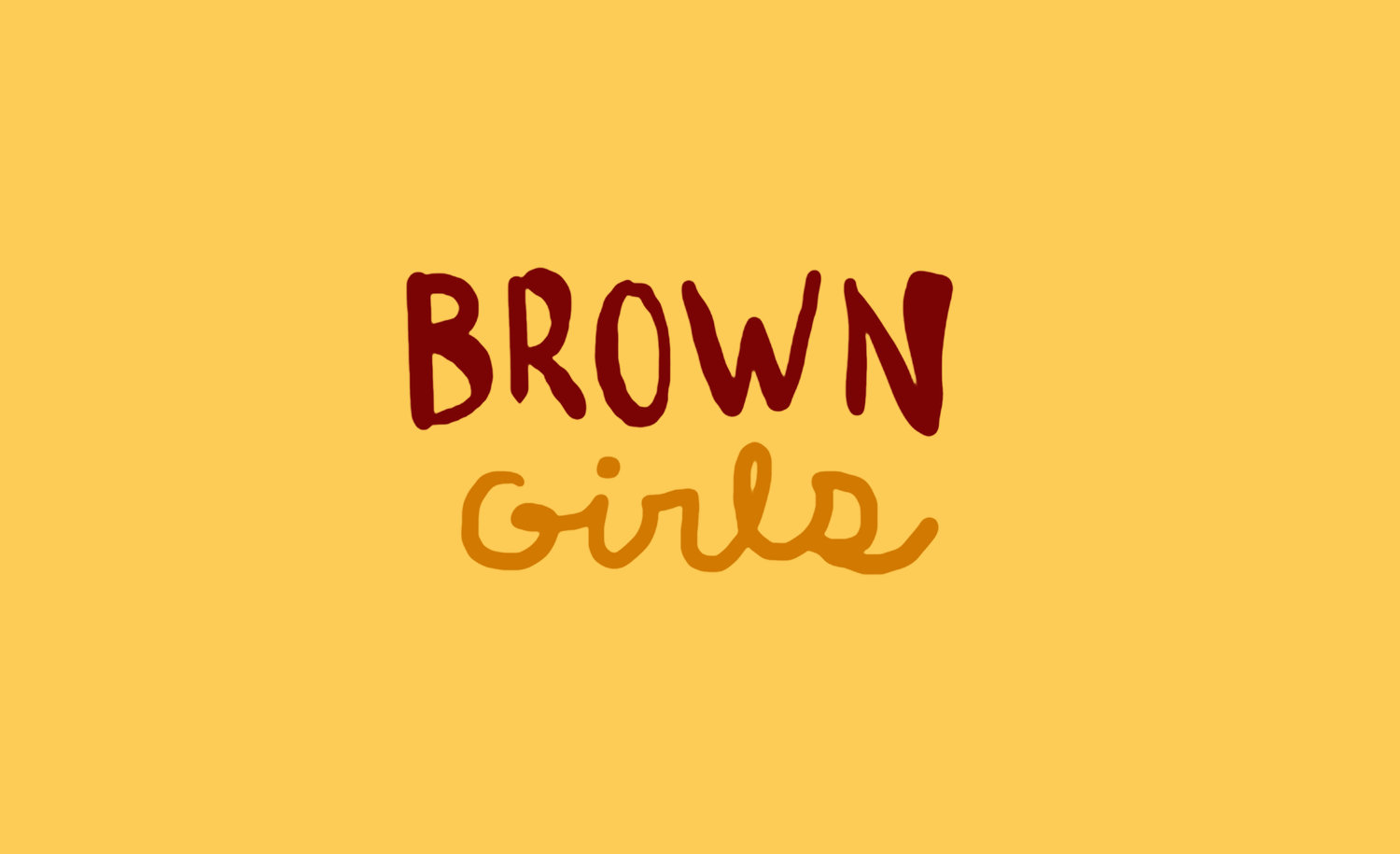 It's not just South Asian girls who are underrepresented in the new genre of "girls on TV" (a la "Girls" or "Broad City"): all women of color are. Enter the web series "Brown Girls," released last year. Created by black director Sam Bailey and Pakistani writer Fatimah Asghar, "Brown Girls" follows the lives of Patricia and Laila.
They are the eponymous "brown girls": Patricia is African-American and Laila is Pakistani-American. The series has that typical "lost girls in their 20s" vibe, but there's also a lot that's atypical about it. For one, the fact that it features women of color in this state of prolonged adolescence as beautiful fuck-ups is revolutionary.
For another, the show depicts a lot of queer people and queer relationships. Tonally, "Brown Girls" is earnest and sweet in a way "Broad City" often isn't, but it's still super funny. There's good news on the development front for the show, too: HBO made a deal with Bailey and Asghar to develop "Brown Girls" into a full series — so hopefully, it'll be making its way onto your TV screens soon.
Standup: "Homecoming King," Hasan Minhaj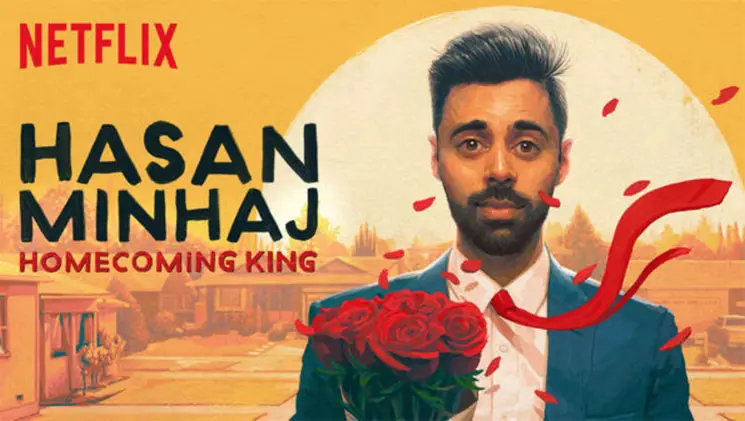 Though he's perhaps better known as a correspondent on "The Daily Show with Trevor Noah" and for his speech at the White House Correspondents' Dinner, Hasan Minhaj's Netflix stand-up special, "Homecoming King," is a must-watch.
Detailing his experience growing up in an Indian-American Muslim family in the wake of 9/11, along with the clash between the hefty demands of immigrant-parent expectations versus his desire to make his own path, "Homecoming King" is brilliant storytelling.
Minhaj has this manic, frantic energy — he talks super-fast, switches between English and Hindi and changes the tone from lighthearted to serious at the drop of a dime — that is just captivating to watch. "Homecoming King" is as touching as it is funny and it touches on real issues that every brown kid can relate to.
Standup: Episode 6 of Season 2 of "The Standups" on Netflix, Aparna Nancherla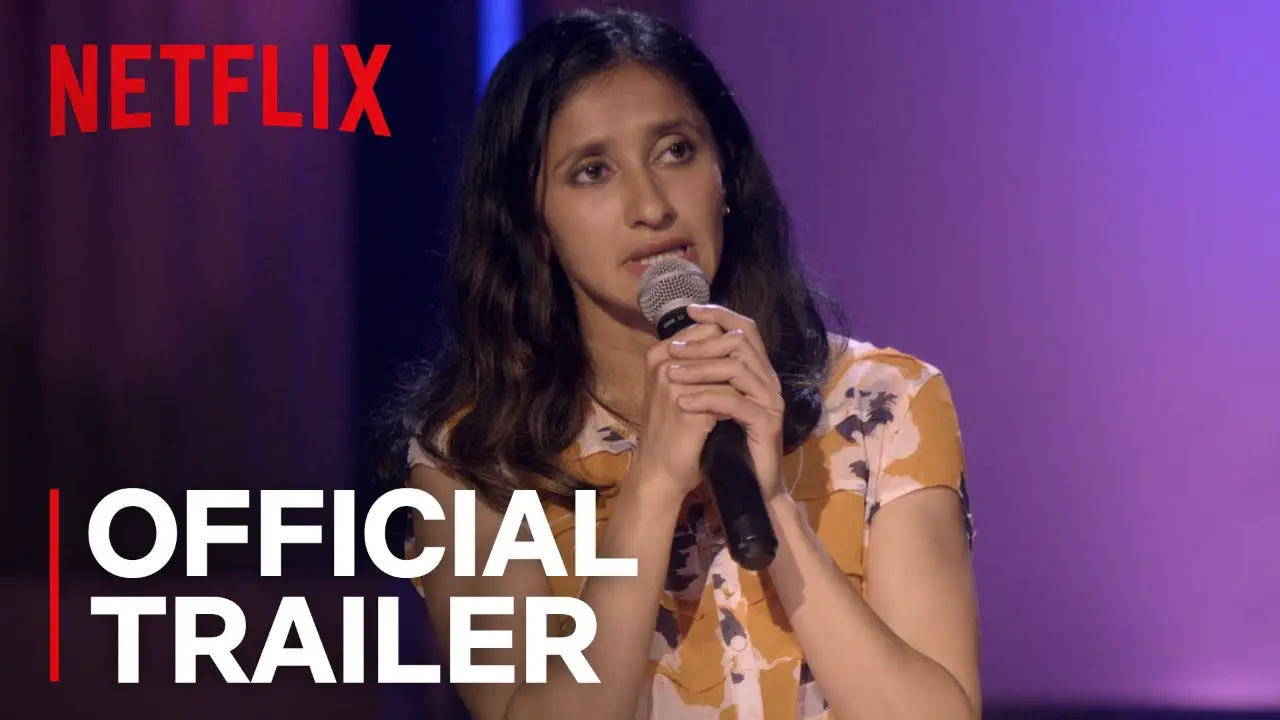 Aparna Nancherla has been killing it lately: she voiced Bojack's daughter Hollyhock on the most recent season of "Bojack Horseman," she did a stint on the second season of "Master of None" and stole the show as Dev's "Overwatch" and ramen-obsessed internet date — she even has a Twitter account that is a perennial treasure trove of puns.
netflix is about to go on again at couchella

— Aparna Nancherla (@aparnapkin) April 18, 2018
Nancherla's set on the second season of Netflix's "The Standups," though, is especially brilliant: it's awkward, hilarious and so, so relatable. Whether she's describing the eternal damnation of embarrassment that comes from checking your reflection in a parked car only to discover that someone's sitting inside said parked car, or giving an in-depth, PowerPoint presentation analyzing emojis, Nancherla is, as always, charming and super funny.
Documentary: "The Problem with Apu," Hari Kondabolu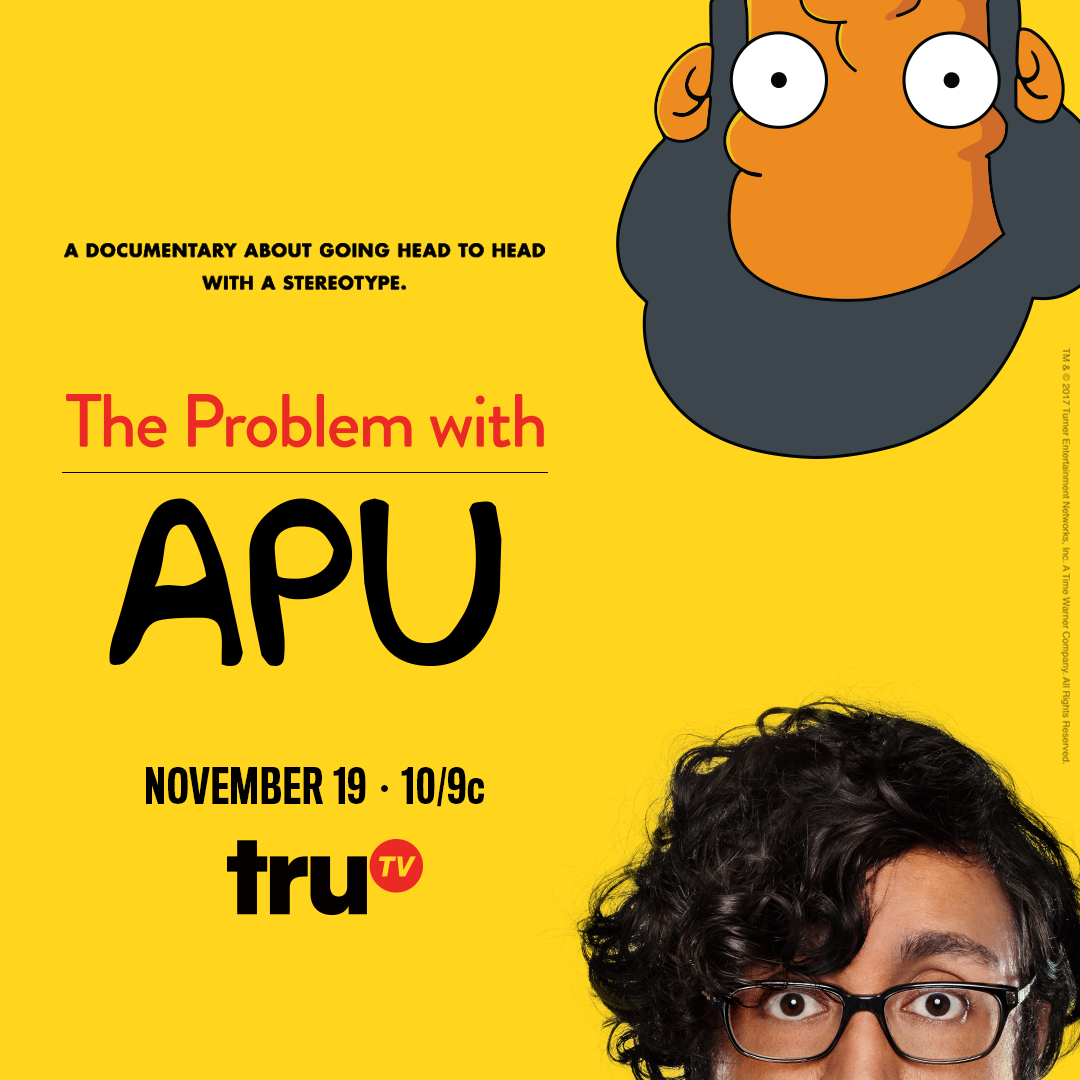 Of course, I'd be remiss if I didn't recommend the documentary that brought about this whole discussion: Hari Kondabolu's "The Problem with Apu."
Kondabolu uses the fact that Apu is effectively, as he says, "A white guy doing an impression of a white guy making fun of my father," as a jumping-off point to discuss the problem of a lack of South Asian representation, racist expectations put on South Asian actors by the entertainment industry who just want them to do "that accent" and generational differences in how Apu is viewed.
In a lot of ways, the documentary is haunted by the specter of Hank Azaria, with whom Kondabolu tries to get into contact with multiple times on camera, but who ultimately declines to take part in the documentary.
Even without that confrontation with Azaria, though, "The Problem with Apu" is still an informative, genuinely funny look at how brown representation has evolved over the years, and the work that still needs to be done in the years to come.