A Chance for Change
Guess you don't have to 'sell it to snatch the Grammy' after all.
By Quintara Hatten, University of South Carolina-Columbia
---
By winning big at the Grammys without selling a single physical copy of his music, Chance the Rapper defied all odds.
The win was historic, but what does it mean for artists to come?
In the past few years, there has been a lot of controversy surrounding the Grammys and why particular celebrities refuse to attend. From Kanye West to Frank Ocean, the Recording Academy has been receiving backlash that claims the awards are biased.
New upcoming artist, Chancelor Bennett, better known as Chance the Rapper, is one of the most successful independent artists in hip-hop music. Not only has he never been signed to a label, the 23-year-old balks at the idea of ever being signed. The success Chance has seen even encouraged the Recording Academy to open up nominations to streaming-only albums, as the medium is on the rise and was previously not considered for awards.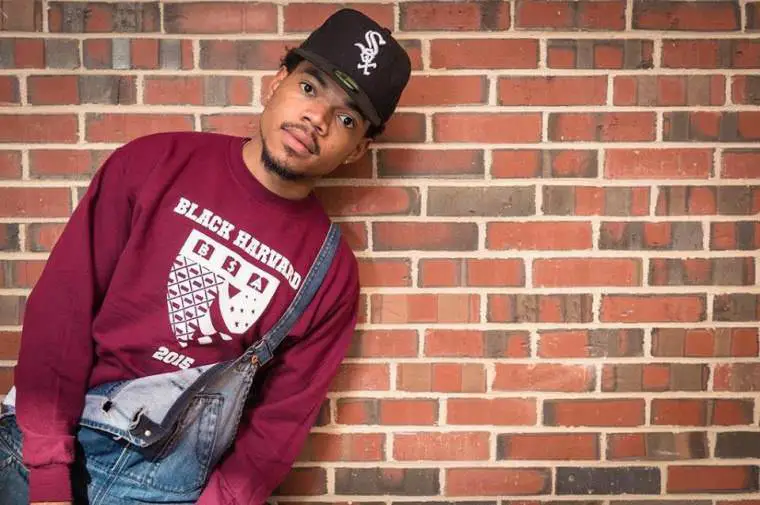 Even former President Barack Obama believes that Chance could easily be selling his music for profit. In a GQ interview, Chance said about the White House, "Oh yeah. They're bumping 'Coloring Book' hard up there. If you go up there, you'll probably hear 'Coloring Book.' This is not a joke at all."
But, despite his intense adoration for the former president and first family, Chance is determined to keep his music free. By "free," he means to keep his music for streaming-only.
Chance's nomination just reaffirmed that "Coloring Book" had a historic roll-out. The album became the first-ever streaming-only album to enter the Billboard 200. Since the Recording Academy's change in the rules for eligibility for a Grammy, Chance later created an interesting ad asking for a Grammy consideration.
In the Best Rap Album category, Chance's "Coloring Book" was an undeniable underdog. Still, he managed to surpass Kanye West's "Life of Pablo," Schoolboy Q's "Blank Face LP," DJ Khaled's "Major Key" and Drake's "Views."
Thanks to advances in accessibility to technology and the internet, the medium for music is evolving, as streaming is changing the way artists release albums; as a result, albums are increasingly seen as an art form. Technology and streaming is changing how a listener might support their favorite artist as well. Looking beyond Chance the Rapper's streaming-only album, the 2017 Grammy Awards showcased many different nontraditional albums, such as the artistic audiovisual pieces by Beyoncé and Justin Bieber.
According to Nielsen ratings, the largest share of listeners streaming music are hip-hop fans, which is a major factor in the rise in popularity of the genre. The option of streaming gives users a chance to discover new artists without committing to spending their money on only one album. "Coloring Book" could easily be the beginning of a revolution of new artists, as listeners will be able to access their music much easier than before.
What does this mean for new artists who wants to become independent? The need for artists to be signed to big name record labels has significantly decreased, while the chances of their music becoming more popular has increased. New and old Chance the Rapper fans alike are celebrating this historic Grammy win, and this is not the end for him or his music. You can be sure that streaming albums will be on the rise for more Grammy nominations and awards in the future.