Remember that time in high school when you were forced to participate in some form of community service? There was the homeless shelter downtown that you could help out, the summer camp that qualified, or cleaning up project for the beach/city that you could participate in.
These tasks are required of not only most students to show their giving hand, but of celebrities and public figures as well. It's known that being a person of influence requires a lot of work and there are many celebrities who just donate to organizations and charities for the look of it. But there are always those few celebrity organizations that are started, however, out of genuine interest in and passion about a specific cause.
Happy Hippie – Miley Cyrus
Happy Hippie is a non-profit organization founded by the former Disney actress Miley Cyrus. The organization, founded in 2014, focuses on providing help to homelessness youth, the LGBTQ+ community and other vulnerable populations. Their mission is to rally young people into making a change.
Cyrus has been holding the urge to start such an organization for some time, but only decided to create Happy Hippie after the death of Leelah Alcorn, a transgender teenager who, sadly, committed suicide, which sparked an international conversation on the vulnerability of the LGBTQ community, especially those who are teenagers. Over the years, Happy Hippie has taken time and effort to participate in various activists' campaigns that rally for helping vulnerable members.
One of the collaborations between Happy Hippie and other activists is the Backyard Sessions, a Facebook campaign in which Cyrus, joining forces with other artists, cover various songs to raise donations to start the organization.
The results of such campaigns is the heightened social awareness regarding this problem, which is shown in how hashtags, such as #HopefulHippies, populated social media as a means for the youth to speak out on the 2016 presidential election.
Happy Hippie continues to work with multiple organizations to fight for equality amongst all spectrums and deserves the acknowledgement as well as support from the community
The Honest Company – Jessica Alba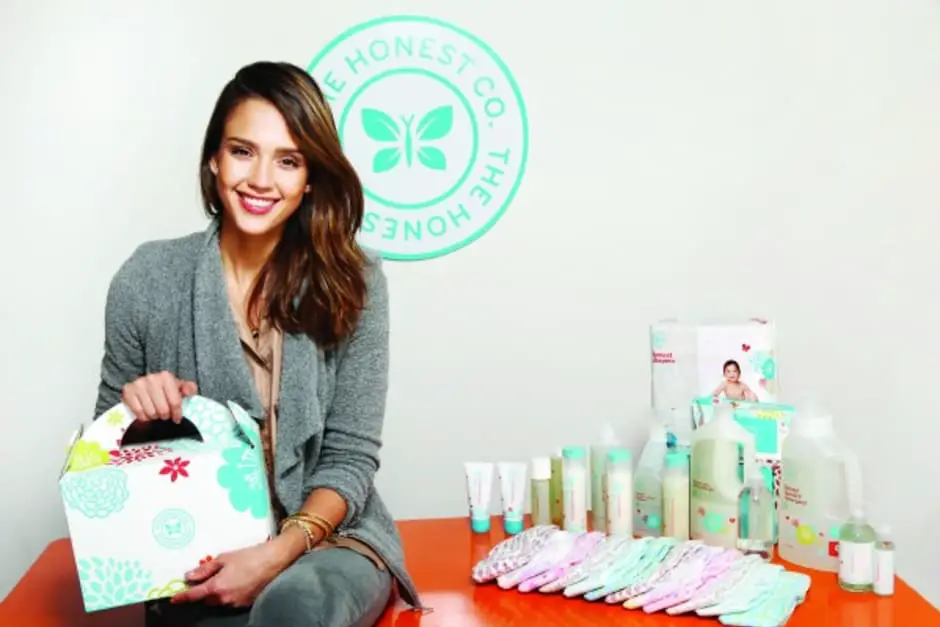 The Honest Company, founded by actress Jessica Alba, was created as her way of honoring her first child as well as every children in the world. Alba wanted to create a consumer good company that would only use clean and safe ingredients, those harvested without the use of harmful chemicals, to prevent certain rashes on children.
With her partners, Christopher Gavigan, Sean Kane and Brian Lee, she launched The Honest Company in 2012, initially offering 17 products. Besides providing children with safer products through her company, Alba was also lobbied into the United States Congress to promote strict testing and better transparency in consumer good companies's selection of ingredients.
Starting with Whole Foods and Costco, the Honest Company finally spread to Target in 2014, as well as CVS, Babies R Us and Amazon in early 2017, creating a nationwide presence and influence in consumers. Each year, the company continues to rise in sales, going from $50 million in 2013 to $1.7 billion in mid-2015.
The company has gone through some complications with the use of their alternative organic products, but those complications haven't stopped them from furthering their outlook. In 2015, the company launched Honest Beauty, a separate entity focusing on creating makeup free of parabens, sulfates, petrolatum, among other ingredients, which made its debut in spring of 2017 at Target stores.
Not On Our Watch – Don Cheadle
A celebrity organization boasted on global human rights, Not On Our Watch, brought by Don Cheadle and his other celebrity friends, is an international relief and humanitarian working to stop violence in certain areas such as Darfur, Zimbabwe and beyond.
Started as a 2017 New York Times best seller book of the same title by Cheadle and human rights activist John Prendergast, the organization continued to follow the book's guidelines on how citizens can participate in social development activities. Its relief efforts grow stronger everyday with the support of artists, activists and leaders of cultural standings.
Partnering with other celebrity organizations, such as George Clooney's Satellite Sentinel Project, Not On Our Watch works to bring forth and prioritize policies regarding human rights that are overlooked by the international community. Cheadle hasn't conducted much PR recently for the organization, but he works behind the scenes to get the job done.
The Lopez Family Foundation – Jennifer Lopez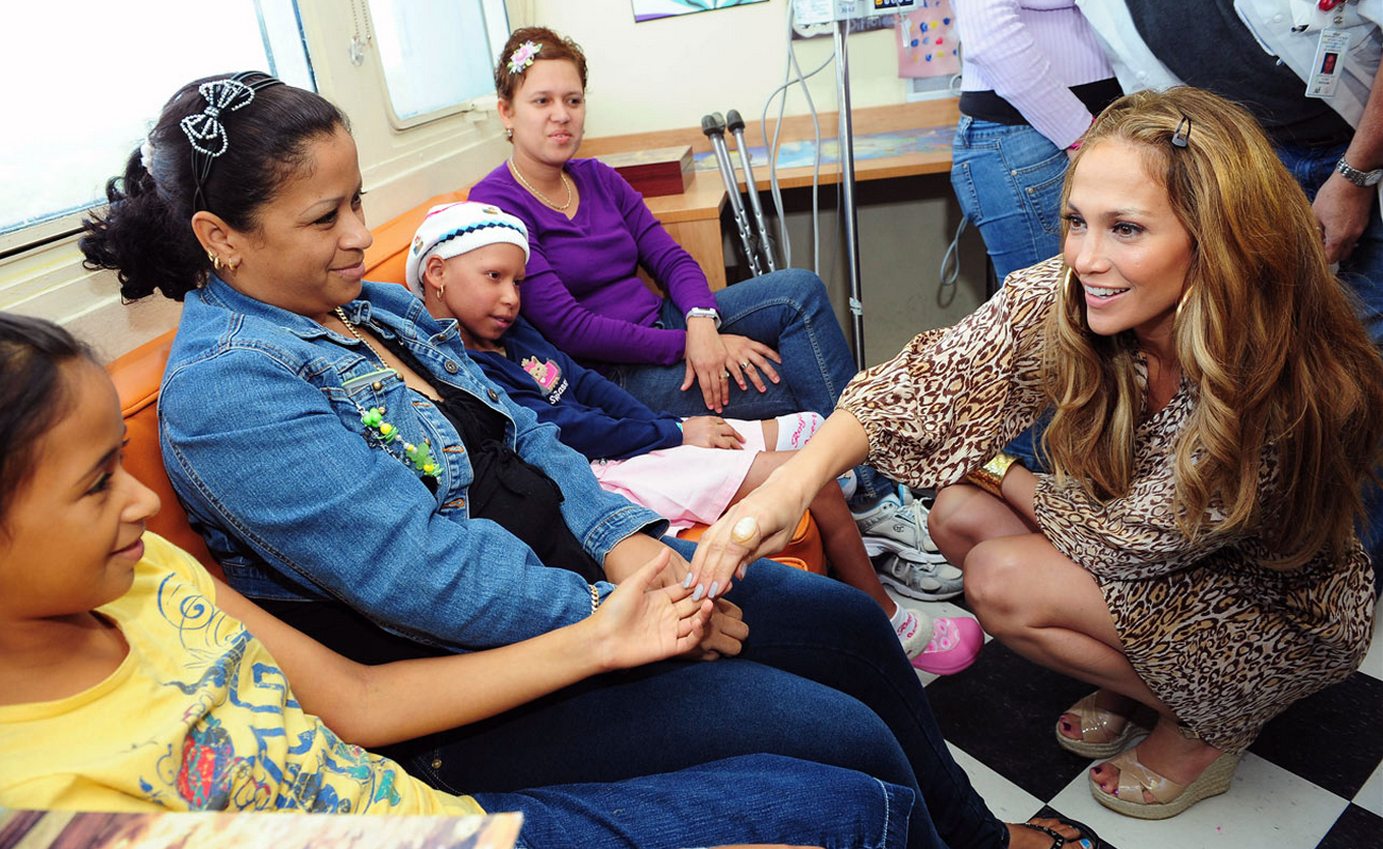 Founded in 2009, The Lopez Family Foundation is a nonprofit celebrity organization put together by Jennifer Lopez and her sister, Lynda. Started after a medial scare from Jennifer's daughter, Emme, which revealed to her how lucky she is to have the access to great medical care, unlike many others; the foundation works on improving the well-being and health of women and children.
Through this organization, the Lopez sisters work to advocate policies and programs for the positive changes in communities that require better healthcare, abiding by their motto of "Empowering Women and Children." Opening its first medicine center in Puerto Rico in 2010, the foundation has grown to partner with the Children's Hospital of Los Angeles, Montefiore and United Nations Foundation.
In 2011, the foundation received a $500,000 donation from Samsung and Best Buy, allowing it to venture into spreading awareness. In 2013, it was named winner of the American Telemedicine Association Humanitarian Award, an award for the leading resource and advocate of equal access to medical care.
Tribeca Film Institute – Robert De Niro
The Tribeca Film Institute was founded in 2001 by De Niro, Jane Rosenthal and Craig Hatkoff after the devastating 9/11 crash. This nonprofit arts organization works year round identifying "diverse and exceptional media artists and filmmakers to empower them with funding and other resources" to connect with audiences.
The TFI allows young adults to gain knowledge of and expose themselves to socially-relevant films with a hope to bring film into the classrooms and make a positive lasting impact. The institute provides some select students with the opportunity to have their films broadcasted in the Tribeca Film Festival of NYC or LA, which is one of its efforts to provide educational opportunities for young filmmakers that countless won't want to pass.
It's interesting how many celebrity organizations are created that go unnoticed. Sometimes it is a strategic decision to keep those organizations under the radar to avoid the the impression that celebrities are shoving all their charity work to the media.
Yet, for some, it is actual enjoyment contributing to the community in silence. Those celebrities have utilized their influence and power to make the world a better place.