An Inside Look at 'Voltron: Legendary Defender'
Fans of the original anime will find even more to love with Netflix's aesthetically pleasing reboot.
By Ashley Wertz, University of Pittsburgh
---
Cartoons have always been an escape for me.
In elementary school, the thought of missing an episode of "Dragon Tales" was my only motivation to get out of bed early. Some people grow out of it, leaving their love for animation in the more ignorant and innocent time of childhood. But, if you're like me, you don't want to face the real world all the time, or most of the time, because it's just so damn tiring. Speaking of which, last Friday was one of those times many needed a break from reality.
Luckily, Netflix provided a much-needed vacation from reality with season two of "Voltron." The show follows Hunk, Lance, Keith, Pidge and Shiro, a team of accidental heroes who are called upon by the forces of the galaxy to pilot robot lions that fuse together to form Voltron, the ultimate giant-fighting robot. Optimus Prime, who?
It sounds pretty cheesy, and maybe it is, but that's just what the doctor ordered: Nothing too dramatic, but also not a documentary on watching paint dry. I'm sure it takes more than a summary to convince you to add it to your queue, so here are a few reasons why you should binge-watch seasons 1 and 2 of "Voltron" sooner rather than later.
1. The Animation
This seems like a fairly obvious one.
What's the point in watching a show that isn't even visually pleasing? Art is subjective, I know, but the animators working on "Voltron" have an impressive resume to back them up.
The art style may look familiar to you if you've watched "Avatar: The Last Airbender" (ATLA) or "The Legend of Korra." This similarity is all thanks to Jae-Myung Yoo, the animation director for "ATLA" and founder of Studio Mir, a South Korean animation studio. Under the direction of Dreamworks, the studio has created an amazing visual experience for anybody with the gift of sight. From character design to environment, "Voltron" nails all the details, so you won't want to look away.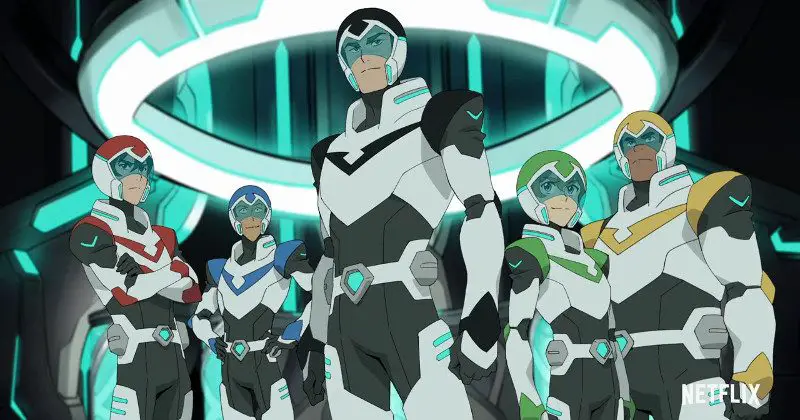 Because of the combination of Eastern and Western influences, the animation in "Voltron" takes on the fluidity of Western cartoons (similar to what you'd see in 2D Disney films) and the explosive excitement of anime like "Dragon Ball Z" and "One Punch Man." The anime influence makes sense because "Voltron" actually started out as an anime in the 80s, called "Voltron: Defender of the Universe."
And, like so many space-centric anime of the 80s (or anything from the 80s in general), it's hilarious in the cheesiest way, even when it's trying to be serious. Non-sequiturs include dramatically zooming in on a character's face like they're in "The Office" and ill-timed sound effects, but it's safe to say the 2016 reboot worked out those kinks.
2. Diverse Characters
Diversity in media shouldn't still be an issue in 2017, but, then again, there are a lot of things that shouldn't be problems at this point in time. More and more, it seems like shows created with younger audiences in mind are getting better at the "having more than just white characters" thing, especially when compared to media aimed toward adults.
In "Voltron," the creators were sure to vary skin tone ,so that no audience member feels as though they wouldn't exist in a futuristic sci-fi setting. For example, Princess Allura's original blonde hair and fair complexion is swapped for dark skin and white hair, a factor that means a lot to those who don't see themselves much in popular media, especially young girls of color.
In fact, Allura's voice actor, Kimberly Brooks, was moved by how strong Allura is and how positive of an effect her portrayal has. And, even though specific races and ethnicities haven't been firmly established with the characters at this point, the ambiguity leaves room for development down the line.
Gender also plays a crucial role in "Voltron," but I would also love to see more women in the show moving forward. Aside from Allura, Pidge is another central character who breaks female stereotypes. She's a genius who can build gadgets, improve space ships and is just as capable as the rest of her teammates. And, like other characters, she's gone through a few changes since the 80s, like the fact that she was originally a boy.
Of course, character diversity doesn't end there. The divisions between humans and other alien species are some of the most interesting aspects of the show. Some appear and act more human, like Princess Allura; others are designed to fit their environment, like the subterranean Balmerans, and some look specifically untrustworthy, like the villainous Galra.
3. You Won't Get Bored
Sometimes you just want to watch a show that doesn't have you scrolling through your Twitter feed during the dull moments. All that exposition and excessive world-building bogs down the narrative and takes time away from the important stuff.
Maybe the concept of a giant robot made up of individual robot lions doesn't appear to be a serious matter, and sometimes it's not, but viewers are still engaged with the characters and their banter. The team is comprised of teenagers who are just excited to be in space, and with the beautiful galactic backdrops and stunning alien worlds, I'm right there with them. They get into some amusing hijinks while learning the ins and outs of space travel, as well as how to work together as a team.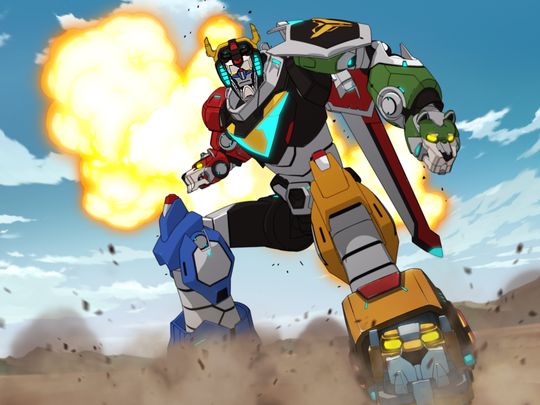 But the show doesn't rely on spectacle and humor exclusively. Yes, it's your basic space-adventure plot with a team of lovable characters fighting a sinister interstellar regime hell-bent on taking over the universe, but there are plenty of other elements that keep it from going stale.
Team Voltron is never idle for long, so the amount of action in each episode keeps you on your toes. The show tends to be character-driven as well, meaning there are a lot of important conversations that may or may not break your heart. Their motivations and desires are realistic, especially when reacting to the multiple twists and turns throughout the series. Just a warning: If you hate cliffhangers, you might want to steer clear.