Frank Ocean Tantalizes Fans with Promised Album
At the time of this writing, "no" is the likely answer, though there is one reason to hope.
By Kevin Cordon, UC Irvine
---
It is now July 28th.
There are three days left in the month of July, and still no Frank Ocean album. Three days may seem like nothing in the long run, considering his fans have been waiting since 2012, but there are three more days until yet another disappointing missed deadline from Ocean floods the music world.
Immediately after the fanfare of the highly celebrated "Channel Orange" finally subsided, all of the amorous fans and a majority of the music world began to wait for the follow-up. They're still waiting, and though they've been teased with muddy song snippets and cryptic tumblr posts, patience may be starting to wear thin.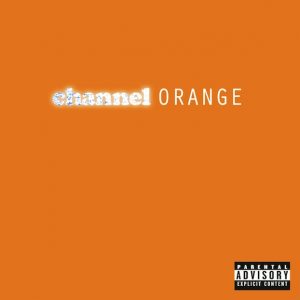 It really is Ocean's fault though, for making his debut album "Channel Orange" such a musical masterpiece, winning a Grammy in 2012 for best contemporary album. However, the album transcended any prestigious awards and spoke to the world about themes like love, money and drugs. Each song Ocean moved to a new wavelength, taking on a new melody, making sure no two songs on the album sounded alike. It was like flipping through the channels on a hotel room TV, each telling a different story within the few minutes it has before flipping to the next.
Like "nostalgia/ultra" before it, Ocean's debut album was undeniably real, and every listener could feel the pieces of himself and his experiences that Ocean delicately sewed into each song. Perhaps he gave too much, drained emotionally by channeling his emotions into an album, but also the world around him and the expectations set for him.
Frank Ocean has always been a character shrouded in mystery. He doesn't divulge a lot as others who reach his level of success would, he saves the darkest pieces of himself for his music, but there are moments where he lets us in. In an open letter to his fans posted on his tumblr, Ocean explained his first encounter with love, at the age of 19, with another man who wasn't ready to embrace his sexuality.
Ocean's bravery to bear a secret he kept close for many years was met with the same plaudits and recognition his album received, and even those within Odd Future recognized his need to be true to himself. The end of the letter extends emotional relief, with Ocean describing his newfound freedom and love for life now that the weight of a personal secret has been lifted off his shoulders.
Maybe that's what he's been doing since 2012—just living. We haven't heard much from Ocean since "Channel Orange" and from what we know about him, that's exactly how he wants it. Never one to throw himself into the spotlight, Ocean has quietly coexisted alongside the timeless narratives he told in "Channel Orange." Up until he announced a follow-up, that is.
"Boys Don't Cry," the next chapter of the Frank Ocean saga, was first teased to fans last year, slated for a July 2015 release along with a mysterious magazine with the same title. At the moment, that tumblr post was more than a tease—it was a promise to fans who had been waiting since 2012 for a new album from the liberated Frank Ocean. Then July came, and it went without a peep. The internet lost its mind and Twitter went into a deep, spiraling depression.
In the aftermath of July 2015, Ocean began releasing snippets of songs, and other artists began providing snapshots of where Frank was and who he was working with:
Social media celebrity and A$AP Mob affiliate Ian Connor tweeted that Ocean was working with Playboi Carti in the studio.
An exclusive Aaliyah tribute song by Ocean was found online.
A screenshot of Rich the Kid's facetime call with Ocean was posted online and then taken down in early 2016.
Meanwhile, Ocean himself was still commenting on worldly events through his tumblr page, proving he wasn't a total recluse and would understand the impact to a no-album July. Ocean provided insightful tumblr posts on everything from Donald Trump to Prince's death and a touching post on equality in the aftermath of the Orlando nightclub shooting. His latest tumblr post, a somber self-portrait from 2015, sees Ocean staring back through the screen, an idle look on his face not appearing apologetic or spiteful, just himself.
If there were an ideal time to release "Boys Don't Cry" on the world, it would be now. With all the hateful tragedies taking place, our world could use the rosy narratives of a few Frank Ocean songs to whisk listeners away, if only for an hour. If "Channel Orange" was written by a conflicted Frank Ocean, imagine the follow-up, an album written and created by a freed Frank Ocean, one that could finally enjoy life and love.
Though fans still don't know when that album will arrive, there is a clue. A piece of paper resembling a log for overdue library books appears on Ocean's website in a post entitled "Late," while many of the dates on the log are from last year, there are still two that could bring "Boys Don't Cry."
The first reads "Jul 2016," with the specific day drowned out in red ink.
July is almost over, but there are still three days in which the music world could be pleasantly proved wrong by a surprise album drop, a method many artist have used to release albums over the last couple years.
The last date on the log, November 13, 2016, is a shot in the dark. There is no context to explain what may happen in November, whether it be the album dropping, or the release of the accompanying magazine, but November 13th is sure to be a day Ocean fans circle on their calendars.
All the different pieces to the album puzzle don't matter, all the speculation about who he's collaborating with and his time in the studio don't matter. Frank Ocean will release "Boys Don't Cry" when he's ready for the public to hear it, because he lays so much of himself on the line in his music, and that is exactly why so many people love it. He's no elitist, and feels all the heartbreaks and infatuations everyone else does. The world needs another Frank Ocean album, and the world waits, because there's only three days left.