K. Lamar Wants Blood
Set to release on April 14, judging from the newly released single "HUMBLE," Lamar might be dropping his most vicious album yet.
By Yoni Yardeni, Pierce College
---
At the start of his new single "The Heart Part 4," Kendrick Lamar raps, "Thirty millions later, my future favors/The legendary status of a hip-hop rhyme savior," making clear the fact that, at this point, Lamar is an unshakable member of the rap elite, and he knows it.
It's common knowledge that the Compton golden child is heralded as the world's best rapper; and, as of his last two releases, it's safe to say that nothing's changed, not in the slightest. In his latest cut though, Lamar makes it clear that he's as ready as ever to defend that title.
Following the introspective start to his fourth installation in "The Heart" series, Lamar goes on a poking spree, challenging his opposition further. In one of the many warnings embedded in the beautiful, lilting beat, Lamar says, "Go celebrate with your team and let victory vouch you/Just know, the next game played I might slap the shit out you."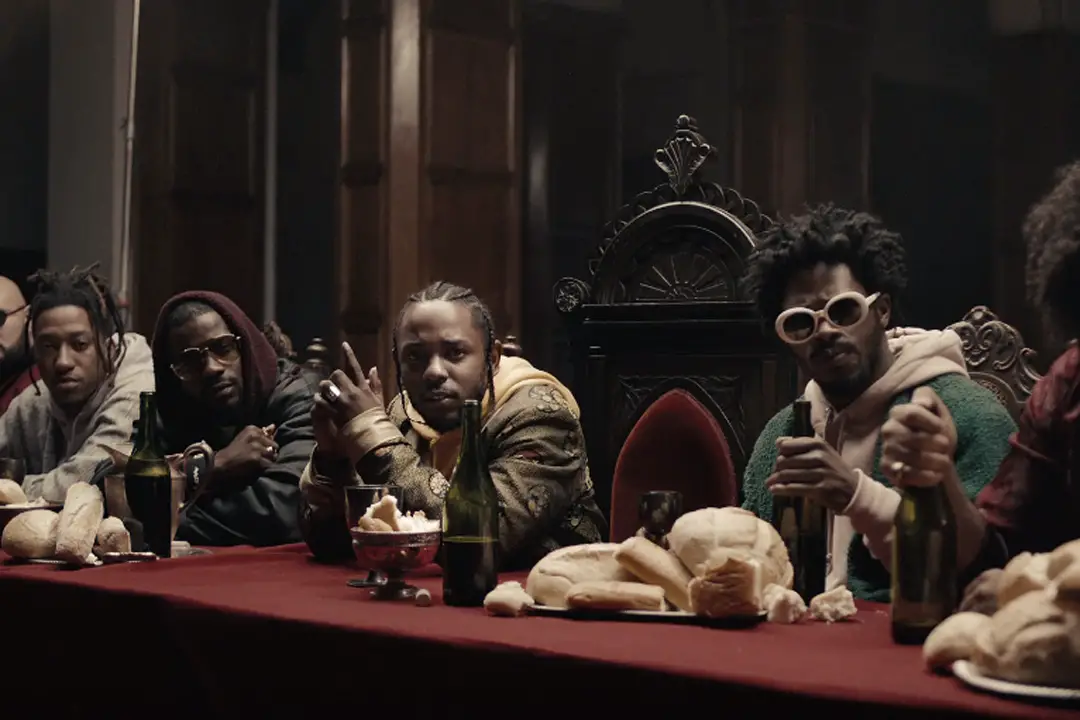 As per usual, the lyrics, and just about everything he's written since 2013, can be interpreted as a knock on Drake. What more can be expected after his BET Awards cypher, where he absolutely slandered the guy? Luckily, Drake still bit back.
Biting back in 2013 is one thing; now though, we are four years removed from Kendrick's good kid persona, and on the cusp of a much-needed Drake hiatus, all of which means the field is clear for Lamar's dominance. Nonetheless, he continues to send jabs into the void, challenging an opponent that doesn't yet seem to exist.
To conclude his lengthy pair of self-aware verses, he offers faux caution, saying, "You know what time it is, ante up, this in forever/Y'all got 'til April the 7th to get y'all shit together."
A couple days ago April 7th came, and, as advised, I had gotten my shit together. Unfortunately, the much-anticipated Friday brought nothing more than the announcement of the album's actual release date, April 14th, meaning you have a few extra days to get your shit together if you hadn't done so already. Well, Mr. Lamar, two can play at that game. (Just kidding.)
Along with the drop of a new release date, the LP's pre-release made its appearance on Apple Music and the iTunes Store, showcasing thirteen untitled songs and the project's lead single, "HUMBLE."
The Mike WiLL Made-It produced track is impossible to compare to any of the Grammy winner's previous work from a sonic perspective; lyrically though, it's as polished as ever.
He opens "HUMBLE" abrasively, reminiscing on aspects of his Compton childhood, and goes on to lay bare the differences between then and now. "I remember syrup sandwiches and crime allowances/Finesse a nigga with some counterfeits/But now I'm countin' this/Parmesan where my accountant lives," he raps.
Lines like these show the ride that Lamar has been on from day one, going from a young kid surrounded by violence in one of the most crime-ridden cities in California, to a successful, musical visionary that has taken the world by storm. Released alongside a set of remarkable visuals, the music video for "HUMBLE" sets Lamar in a category of his own.
Dressed in a gaudy preacher's robe to open it up, Kendrick howls to the moon and sets a tone for the unapologetically boastful cut. The setting in the video transitions rapidly, moving to a scene showing Lamar in a cash-filled room shooting a cash gun while laying on a table covered in cash.
You don't scare Kendrick Lamar, and neither does your favorite rapper. The backlash he received for "To Pimp a Butterfly" stemmed from nothing more than ignorance, and the same goes for those avid J. Cole fans who feel as if the two of them are on the same level, though in reality Lamar is on a pedestal of his own, miles ahead of Cole. The kid from Compton is a one-of-a-kind artist and a wordsmith like no other.
The upcoming project will remain nameless for probably a few more days, but fans do have a list of the producers who worked on the album, ranging from Canadian collective BADBADNOTGOOD to LA native, Grammy-nominated guitarist Steve Lacy. Though we lack anything more than that, one thing's for sure—if Kendrick thinks it's ready, it definitely is.