I grew up watching Disney Channel, and to this day I'm a sucker for those throwback weekends where the channel plays movies and shows from the early to mid 2000s.
So much hype surrounds Disney Channel and their original shows, and for good reason. Reflecting on the days where I could watch "That's So Raven," "The Suite Life of Zack and Cody," "Lizzie McGuire" and "Phil of the Future" every day gives me heavy feelings of nostalgia.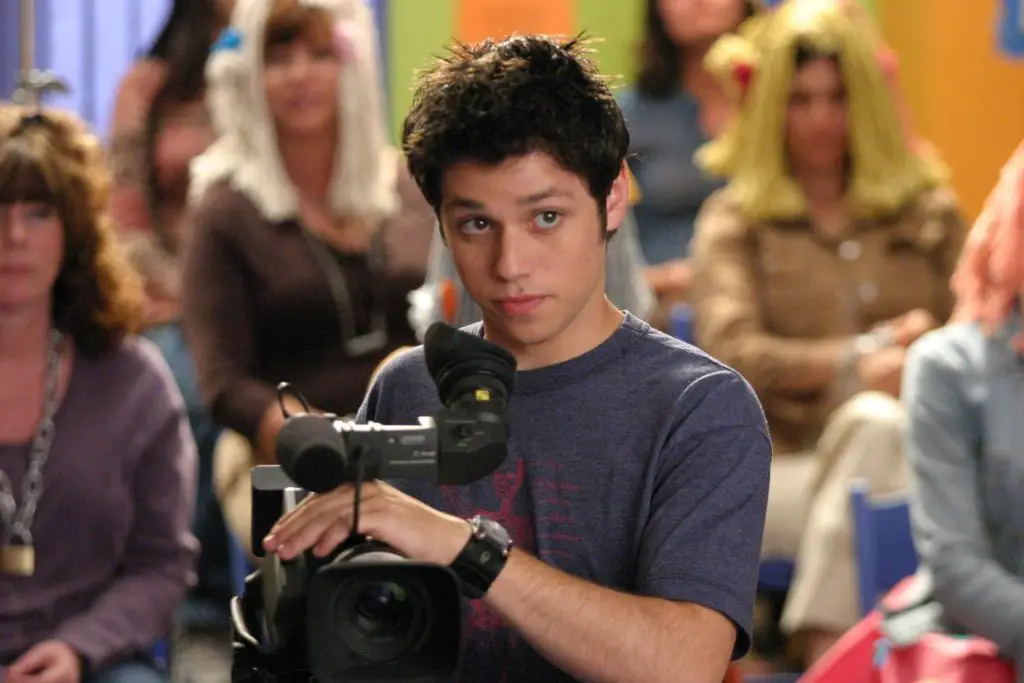 Yet, Disney's counterpart channel seems to continually get skimmed over and for some reason that irks me.
Nickelodeon created some of the finest, most understated television shows that millennials should reminisce on just as fondly as they do Disney. Of course you remember Nicktoons, those original, animated series like "Rugrats" and "Rocket Power." The live-action variety shows like "All That" and "The Nick Cannon Show" will forever go down in infamy as a few of the greatest original hits on television.
Nickelodeon really did it all. I would argue that they were more inventive and yielded a wider variety of shows than their network competitor, Disney.
Let's see how much you remember some of these classic Nickelodeon programs.
1. Hey Arnold! (1996-2004)
Oh, football head.
Nobody can help but love Arnold, the sweet and odd-looking main character of this animated program.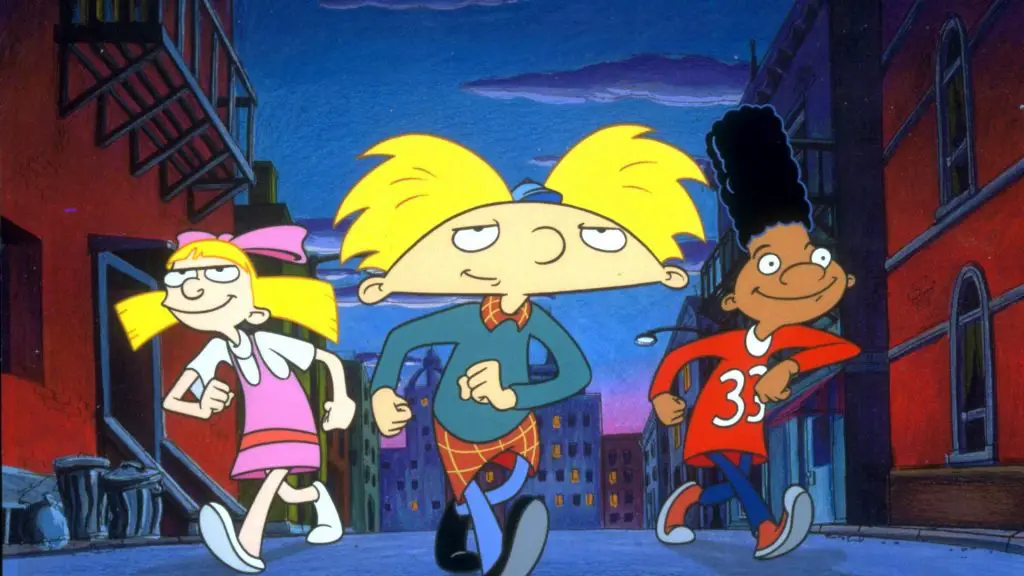 The show focuses on the fourth grade boy who lives with his grandparents in an inner-city boarding house. Viewers follow the adventures of Arnold and his neighborhood friends Gerald, the street-savvy young boy, and Helga, a girl who bullies Arnold though she secretly loves him.
I watched "Hey Arnold" as a kid because I found it entertaining and fun. Looking back, the show actually strikes a deeply emotional chord. Arnold lives with his grandparents because the whereabouts of his parents are unknown. That's pretty heavy material for an animated children's show.
For those still curious what happened to Arnold's parents, Nickelodeon announced that they will premiere "Hey Arnold!: The Jungle Movie" in late 2017. The two-hour telepic will pick up where the plot left off in 2004, and will include Arnold finally getting some information about what's going on with his parents.
Throughout each season of "Hey Arnold!" the show encapsulates mature themes and creates an emotional plotline. This is one show I'd certainly love to rewatch as an adult.
2. Kenan and Kel (1996-2000)
For four seasons, viewers were graced with the presence of Kenan Thompson and Kel Mitchell on their teenage sitcom "Kenan and Kel."
The show follows the two young teens as they scheme up antic after antic. You may remember Kenan working at his local grocery store and his orange soda-loving friend Kel, who provides lots of laughs with his clumsy demeanor.
The theme song, "Aw, Here It Goes," is performed by the rapper Coolio, and I mean, for a teenage sitcom in the late '90s, how much cooler than Coolio does it get?
If you're wanting a chance to rewatch this throwback sitcom, look no further than Nickelodeon itself. The Splat is a programming block on the network that runs from 10 p.m. to 6 a.m. ET and features "Kenan and Kel" as one of its rerun shows.
You may also remember that Kenan and Kel both starred on another Nickelodeon variety show called "All That." Here, they teamed up and created the iconic sketch "Good Burger." In late 2015, the two reunited and performed the sketch on "The Tonight Show Starring Jimmy Fallon." The reunion of the two reminded viewers across the nation how much Kenan and Kel are meant to perform together. Hopefully this reunion inspired them to get back together and recreate "Kenan and Kel."
3. Ned's Declassified School Survival Guide (2004-2007)
I will always remember Ned Bigby by his hideous bowl-cut. All he wants to do is survive and enjoy his junior high years at James K. Polk Middle School, so he created the ultimate survival guide on how to do so.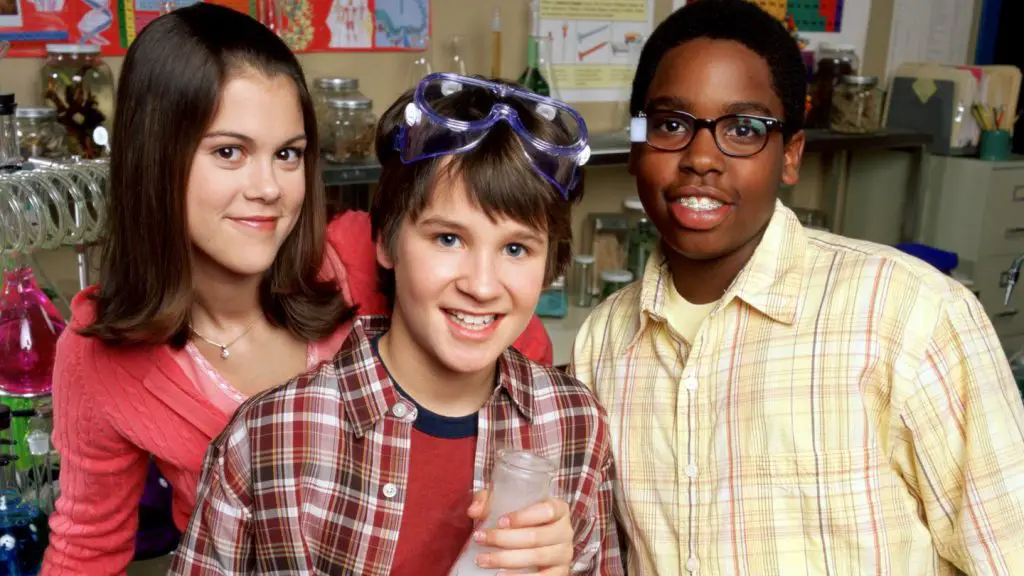 With the help of his best friends Simon "Cookie" Nelson-Cook, identified by his taped-up nerd glasses, and Jennifer "Moze" Mosely, the epitome of a tomboy, Ned learns how to deal with the harsh and weird realities of being a kid in middle school.
Throughout the series, Ned offers viewers some tips on how to deal with struggles like popularity, grades and a love life. Oh, to be a seventh grader again.
Other memorable characters include Gordy, the forty-year old janitor, Mr. Sweeney, the crazy science teacher and my personal favorite, Coconut Head.
If I were to rewatch this show today, I'm sure I'd cringe at the mediocre acting and the menial plotlines and junior high idiosyncrasies that once seemed so important to me. Yet, I'm sure part of me would relish in the vat of nostalgia.
4. Slime Time Live (2000-2003)
"Slime Time Live" mostly served as a filler during regular commercial time, but it was still the best to come home to and watch after a strenuous day of elementary school.
The show was filmed and located both indoors and outdoors at the former Nickelodeon Studios at Universal Studios Florida. "Slime Time Live" is best known picking members of the audience to come up and answer questions. If they answered a question correctly, a bucket of slime would fall on their heads. Wow, can you say fun?
My second grade self loved seeing people drenched in a mess of slime, but I'm sure the effect would be lost on my current twenty-one-year old self.
Also during the course of the show, the audience and the shows' hosts would play interactive games. I have to admit a game show solely for young kids is a pretty novel idea. Do any shows exist like this today? You'd be hard-pressed to find one.
The best days to watch "Slime Time Live" were the days when celebrity guests would grace the show. My personal favorites included the Spy Kids, Frankie Muniz and Lil Bow Wow.
I hope all of you feel as much nostalgia as I do right now.