Becoming a Radiohead
One noteworthy song from each album, from "Pablo Honey" to the band's newest work, "A Moon Shaped Pool."
By Jenna Ramsey, Seattle University
---
My ears are so unwaveringly devoted to Radiohead that to review their new album "A Moon Shaped Pool," which released digitally on Sunday, would be entirely unfair.
As far as I'm concerned, the band has done no wrong in the eight years since I first started listening to them on the bus to and from middle school. Any criticism I have of their new material will never see the light of day, though there's hardly any to begin with.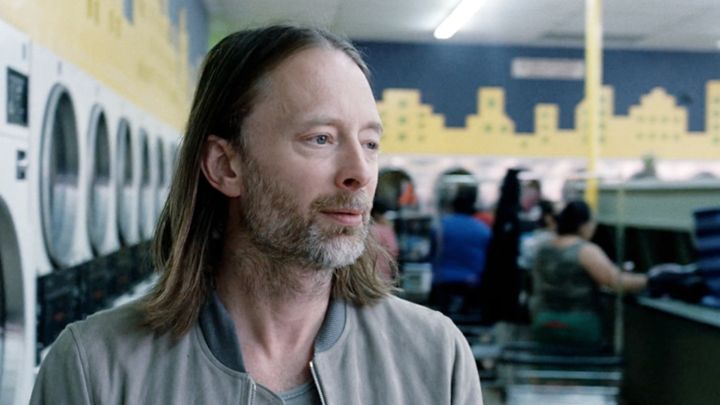 What I can talk about, with this sudden reappearance of the band after five years of near-silence, is why and how you should go about listening to them.
Here are nine songs—one from each album—to walk you through their progression and hopefully turn you into an unrelenting fan like me.
1. "Blow Out" (Pablo Honey, 1993)
The band's first full-length album, "Pablo Honey," is the only one of their releases that lacks a clear personal vision and bares more resemblance to the punk rock bands they were influenced by than it does to Radiohead themselves (some called the band "British Nirvana" after this debut).
Even so, it hinted at a more innovative future. "Blow Out" is the clear standout on this project for its immediately grabbing intro, the ease of Thom Yorke's vocal escalation and the dramatic instrumental crescendo that takes over the second half of the track.
When the single "Creep" became the defining piece from the band's first album, it looked like Radiohead would go down as a one-hit wonder. Frustrated with being associated with just one track—a song they've since practically disowned—they released "My Iron Lung," a musical rant questioning the point of making music in the first place ("This is our new song/Just like the last one/A total waste of time").
Though the single never reached "Creep" levels of radio play, this second album was critically acclaimed and found Radiohead beginning to sound like themselves.
This track is to Radiohead what "Bohemian Rhapsody" is to Queen—an excessive, theatrical song that goes through so many transitions it almost sounds like a full album compressed into six and a half minutes.
"Paranoid Android" is often labeled as the gateway drug to a Radiohead obsession.
It includes all the technical skill and weirdness the band is known for, but it's also melodious enough that it doesn't take more than one listen to "get it."
On "OK Computer," the album that brought the band to worldwide recognition and is now considered one of the best of the '90s, "Paranoid Android" is the crowning achievement.
4. "Kid A" (Kid A, 2000)
Going straight from "Paranoid Android" to the title track of "Kid A" is the perfect way to understand why so many listeners were confused—some even initially disappointed—with this fourth LP.
"Kid A" took some of the biggest risks of the band's now decades-long career, and the result is an electronic yet incredibly warm album that reveals new details about itself with each listen. The title song in particular, with a beat that mimics the dribbling of a basketball and almost indecipherable vocals, contains so many layers that it's hard to believe humans actually wrote it.
"Amnesiac" is the quiet younger sibling of "Kid A," released less than a year after its predecessor and given considerably less attention. But it shouldn't be ignored—it includes some of the best songs in Radiohead's discography, like "Pyramid Song," a slow but stirring track that the band's more recent piano ballads are often measured against.
It plays into the perception that all of Radiohead's music is pretty bleak ("Jumped into the river, what did I see?/Black-eyed angels swam with me"), but it does so beautifully.
There's a rumor that Thom Yorke burst into tears after the band recorded this song in the studio, overwhelmed by how good the final product was. It's an obvious favorite of the band's, played on every tour since the release of its album, "Hail to the Thief," and the heavy percussion on the track sets it apart from much of their other work.
"Hail to the Thief"—a long, primarily rock-influenced album—presented several ideas for a new direction to go in after the two electronic-heavy albums that came before it, and "There There" is the best thing to come out of the new thought process.
Radiohead finally hit the sweet spot between rock and electronica with the 2007 album "In Rainbows," which contains some of the prettiest melodies and softest tracks of the band's career.
"Weird Fishes," one of several love songs on the album, is set at the bottom of the sea.
As gorgeous and calming as the layered guitar arrangements are, the lyrics are still as anxious as a Radiohead fan would come to expect ("Everybody leaves/If they get the chance/And this is my chance").
8. "The Daily Mail" (The King of Limbs B-side, 2011)
A staggering number of Radiohead's B-sides are good enough—or at least, a sketch of something good enough—to make it to the track list of a final album. "The Daily Mail" is one of them. It comes from the 2011 "The King of Limbs" sessions and is as fleshed out as each of the other songs that made it to the LP.
Beginning with just Thom's voice and a piano and slowly climbing to a grand finale complete with a horn section, fans have likened the song to earlier material from the "Kid A" and "Amnesiac" recording sessions. Still a mystery as to why it was only released as a single.
9. "Daydreaming" (A Moon Shaped Pool, 2016)
This second single from the latest album is so quintessentially Radiohead that on first listen, it simultaneously sounded new and familiar. That seems to be the theme of this new album: taking old sounds the band has fiddled with for years and transforming them into something that seems to predict the future of music.
Though I hope Radiohead continues making albums long after this one, "A Moon Shaped Pool" feels conclusive—like the long road taken to absolute perfection might have finally ended.