The media decides what trends are set and how they're worn, but the celebrities that are featured within the media play the biggest role of all. Celebrities are significant in the world of fashion thanks to the trickle-down theory which basically states that, in today's terms, society looks up to the higher classes to adopt trends and styles. Socialites, actors, artists and athletes make up the majority of celebrities, and the media glamorizes their lives so that regular people can look up to them for the latest styles.
A fashion icon represents a person who is confident in any style they portray time after time. It all began with the earliest celebrities such as Audrey Hepburn, Grace Kelly, Jackie Kennedy and Marilyn Monroe. When you think of fashion icons, who comes to mind? Kate Middleton, Victoria Beckham, Sarah Jessica Parker, the Olsen twins and so on. However,  who becomes iconic is significantly dependable on your age.
From Kendall Jenner to Selena Gomez and many other celebrities in between, the following have notably dominated the world of fashion one street style at a time. Owning the title of fashion icon is tough, but these celebrities continue to rule. Everyone has their style own inspiration, but these girls have certainly made dressing to impress look easy without controversy.
1. Kendall Jenner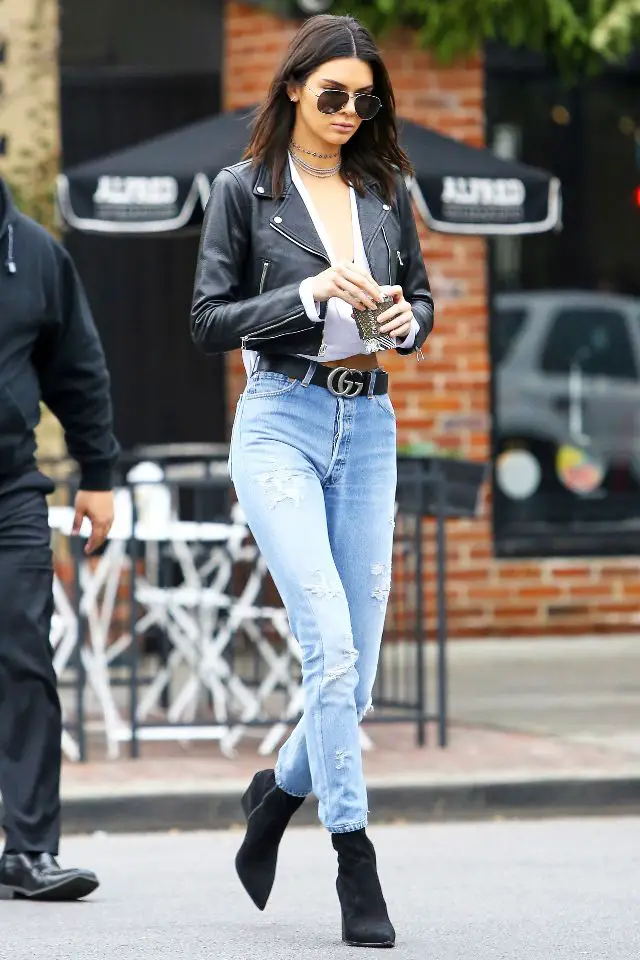 As a twenty-one-year-old, Kendall Jenner has surely made a name for herself outside of the typical Kardashian-Jenner reputation. Seemingly overnight, she became a role model with her face being plastered everywhere. She personally stays out of negative spotlight (despite family drama) and she is reputedly down to earth and values her modeling career.
According to Forbes, Jenner is one of the highest-paid models in the world. She notably jumped 150 percent from $4 million in earnings to $10 million between 2015-2016, leaving her impact on the world of fashion to sky rocket. Along with her modeling career, she and her sister, Kylie Jenner, have a fashion line called "Kendall + Kylie."
Jenner was named "Fashion Icon of the Decade" by the Daily Front Row despite the fact that she was eleven-years-old ten years ago. This caused an immediate response from the media, but it wasn't a good one. However, if you follow fashion, you know that Jenner is rarely seen in something not in style. She has had multiple best-dressed moments both on and off the red carpet. Her style is bold and easily adaptable for college females. Looking for an edgy twist or classy chic? Jenner has it all.
2. & 3. Gigi and Bella Hadid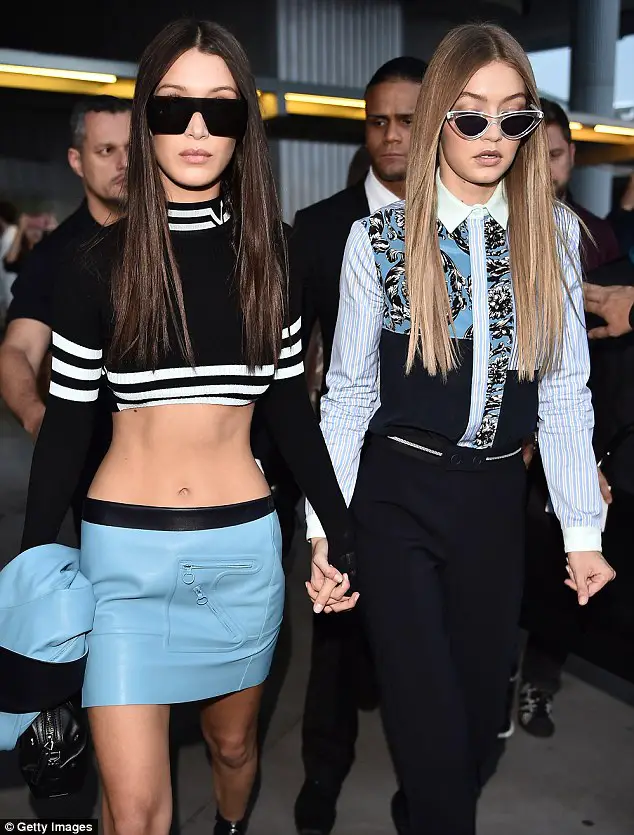 On and off the runway, Gigi and Bella Hadid are constantly turning heads. With only being in the spotlight for a few years, the sisters have created a Hadid empire at only twenty and twenty-two years old. The sisters began modeling and quickly became public figures. Some would say Gigi began the fame for the family, with Bella slightly behind her in the modeling career, but either way, the Hadid sisters are currently two major faces of fashion. In 2016, both Hadid sisters were nominated for "International Model of the Year" at the British Fashion Awards, where Gigi earned that honor.
The Hadid sisters slay together through a sexy yet elegant and daring style. The Hadid's careers continue to rise, making their fashion more noticeable. They both seem to depict an effortless chic and alluring style, but also have moments of bold, edgy 90's trends, or opt to wear fashionable athleisure. All in all, their taste in clothing is exemplary and the sisters contribute as distinguished fashion role models for same-aged females.
 4. Selena Gomez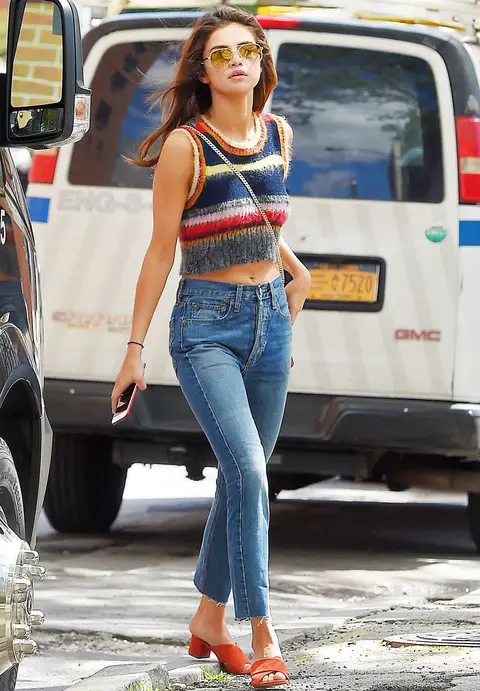 Society can't get enough of Selena Gomez and her style evolution. Throughout Gomez's career, her fashion has always been unique, including a mix of negative and positive looks, but her current fad is impeccable. Some would say her career was halted a few years ago; however, her comeback was remarkable in that she returned in a confident and well-respected manner while keeping her fashion and image mature, positive and classy. Since her 2016 comeback, Gomez has become more well-known than she ever was before, and she became the most-followed Instagram user in the world in September 2017.
Gomez has been involved in a significant amount of endorsements, but within the fashion and beauty industry, she has worked with Pantene and Louis Vuitton in 2015 and 2016. Her most recent collaboration was with Coach, Inc. where she launched the limited edition COACH x Selena Gomez Collection. All of these endorsements have helped increase Gomez's revamped and sophisticated image while keeping all eyes on her. Her recent style has impacted the media as she continues to look picture perfect in every outfit she wears, ranging from casual street to formal award show.
5. Olivia Palermo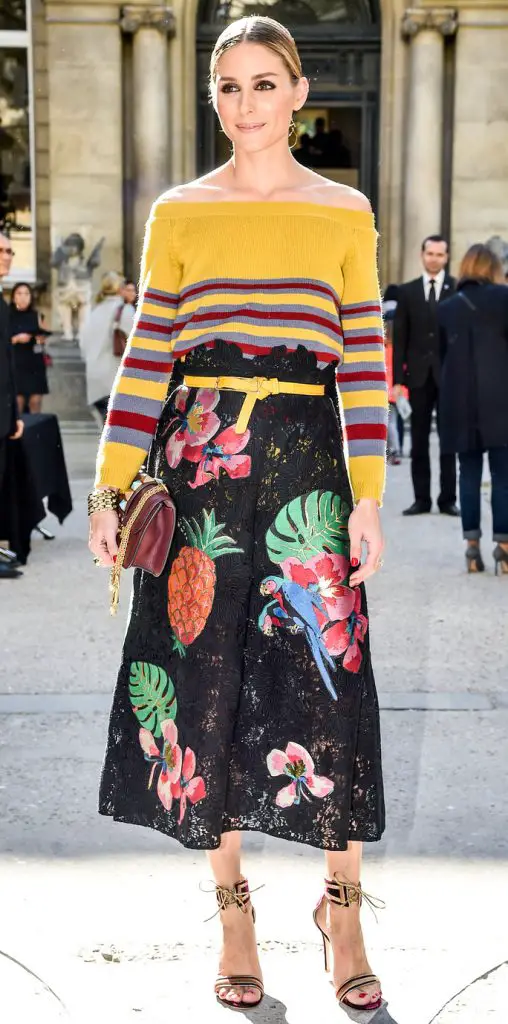 Although Olivia Palermo has stepped out of the spotlight, her fashion is still noteworthy and has recently become the reputation for this socialite. Palermo, now thirty-one years old, began her fame by joining the cast of "The City," a spin-off of "The Hills," which aired 2008-2010 with only two seasons. Nine years later, Palermo constantly creates a fashion buzz at every event she attends whether she's wearing a long evening gown or a simple outfit. Although most college females were just a few years from being a part of Palermo's prime, her iconic style impacts all young adults from twenty to mid-thirty year olds who have a strong sense of feminine fashion.
Constantly popping up on the most popular websites, Palermo catches people's attention and captures their heart with her twist on girlish, classy fads. Although society would preach on Palermo's style, her history with the fashion industry most likely has influenced her fabulous sense of what's "in." Between working for Diane von Fürstenberg, Elle Magazine, signing to Wilhelmina Models and becoming the first women's global style ambassador for Banana Republic, no one should doubt Palermo's influence in fashion. The perfect way to describe her twist on trends is courageous with her willingness to take risks and pull them off. The world needs more fashionistas like Olivia Palermo.
 6. Vanessa Hudgens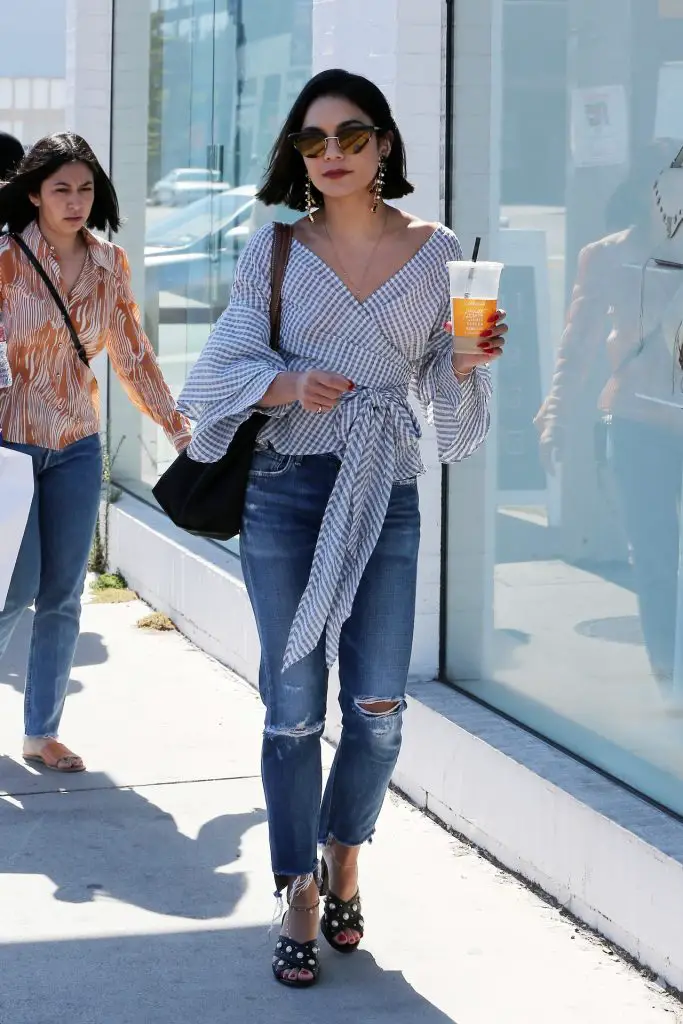 Along with Gomez, Vanessa Hudgens has been a star whom millennials have grown up idolizing.
Starting off her career with High School Musical in 2006, the now twenty-eight-year-old Hudgens has stepped away from her Disney fame and has focused on musical theatre, including Broadway, singing and some acting. When it comes to fashion, Hudgens is known as the "Queen of Coachella," which is where her iconic style was first brought to attention. From there, Hudgens has been a significant figure when it comes to fabulous fashion.
From her bohemian theme at Coachella to a sexy, sleek outfit while attending an evening event, Hudgens is a powerful icon when it comes to practical yet stylish fashion. She makes style look easy and her best quality that makes her so trendy is her confidence. Whatever she decides to wear, she knows how to pull it off, and 99.9 percent of the time her outfit lands on a best-dressed list. Hudgens' overall fashion is sexy, chic, sleek, sophisticated, simple, trendy and, lastly, relatively affordable.
The world of fashion wouldn't be the same without these confident, strong-willed, stylish women. Thank you Kendall Jenner, Gigi and Bella Hadid, Selena Gomez, Olivia Palermo and Vanessa Hudgens for being fashionable role models for female millennials today.