Is it possible to binge-watch an entire season of "Grey's Anatomy" on Netflix during a rainy August day? Some people reading this probably laughed at that question, seeing as they have already proven not only that they can do it, but that they can enjoy it too.
In this age of technology, there is an infinite number of things to get lost in while we have a few extra moments to ourselves over the course of the summer. More often than not, reading a book gets thrown on the backburner; after all, watching mindless television or scrolling through Instagram and Facebook feeds requires a lot less brainpower. However, August now hangs across the top of our calendars and the start of the fall semester is fast approaching. It may be time to jump back into "school mode" and activate the brains we ran dry at the conclusion of exam period back in May.
While summer reads may not be listed on syllabi or be the source material for a graded paper, there is a particular sense of responsibility that is necessary as we engage with various texts. In fact, summer reading can be both relaxing and thought-provoking. Authors have the power to allow us to dive headfirst into a world of fiction that captivates us and leaves us wanting happy endings for each imagined character, while also invoking an awareness about our own responsibilities, as readers and as people, to thoughts, actions and problems that have the potential to exist in our own lives.
Here are four works of fiction that you should spend time thinking about before heading back into your college bubble where taboo topics are sometimes shelved.
In McCreight's debut novel, Kate is on the receiving end of a chilling phone call. Grace Hall, the private school her daughter Amelia attends, informs her that Amelia has been suspended after she has been accused of plagiarizing a paper. Kate, a single mother who works at a prestigious law firm, runs late in picking Amelia up, only to arrive at the school to a conglomerate of sirens and uniformed officers. Kate then discovers her daughter has jumped to her death off the roof of the school after being accused of cheating. As Kate navigates through this world of pain, confusion and grief, she receives an anonymous text message informing her that Amelia didn't jump.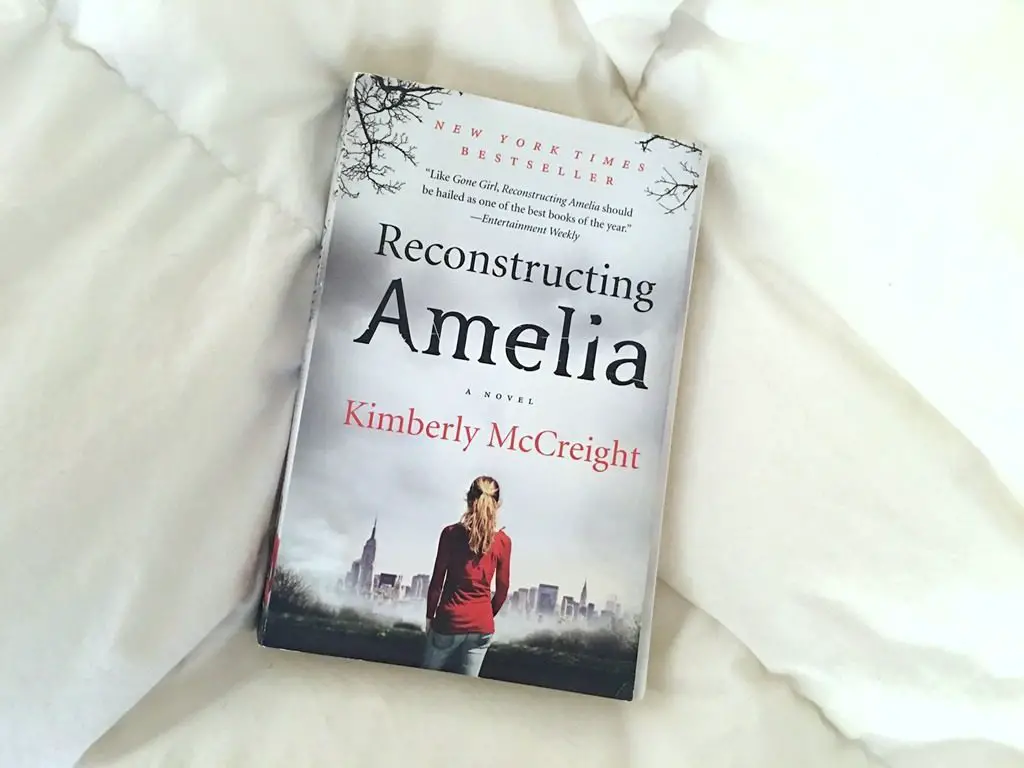 Throughout the novel, McCreight paints each character with precision and beauty. A novel at first thought to be about suicide and bullying turns into a message about vindication and understanding. As the pages turn, we ask ourselves: Who is really to blame in this senseless death of a young girl?
The dark work forces readers to examine what we as potential bystanders would do in these tense moments. Who stands up against the stereotypical gang of bullies who were presumably blackmailing Amelia? Is there any blame to be put on Kate, who arguably put her career before her family time and time again? Where were the teachers and administrators who knew that Amelia, an academic overachiever, was being pressured to do things she didn't want to? These are only a few of the questions readers may find themselves asking as they navigate through this unsettling novel.
This novel is frankly a psychological rollercoaster that will leave readers spellbound and starstruck by Megan Miranda, who is able to tell the mysterious story of the disappearances of two women—a decade apart—in reverse.
Miranda constructs a novel that is able to investigate the characters' present feelings and flaws by deconstructing their pasts. The protagonist, Nicolette Farrell, returns to her hometown ten years after her best friend, Corinne, went missing. In her attempts to tie up loose ends and see to the care of her sickly father, Nicolette finds herself amidst life-changing drama that only unravels a lifetime of old wounds and familial lies.
Told backward, from day fifteen to day one, from the moment Annaleise Carter goes missing two decades after Corinne, readers will be entranced. Miranda is able to thwart any truths and ultimately force readers to question how far they themselves might go in protecting the ones they hold closest to their hearts.
While many people will recognize Backman's name from his "New York Times" bestseller "A Man Called Ove," his novel "Beartown" will overwhelm readers with a sense of courage and individualism that many college students find themselves either lacking or wearing on their sleeves.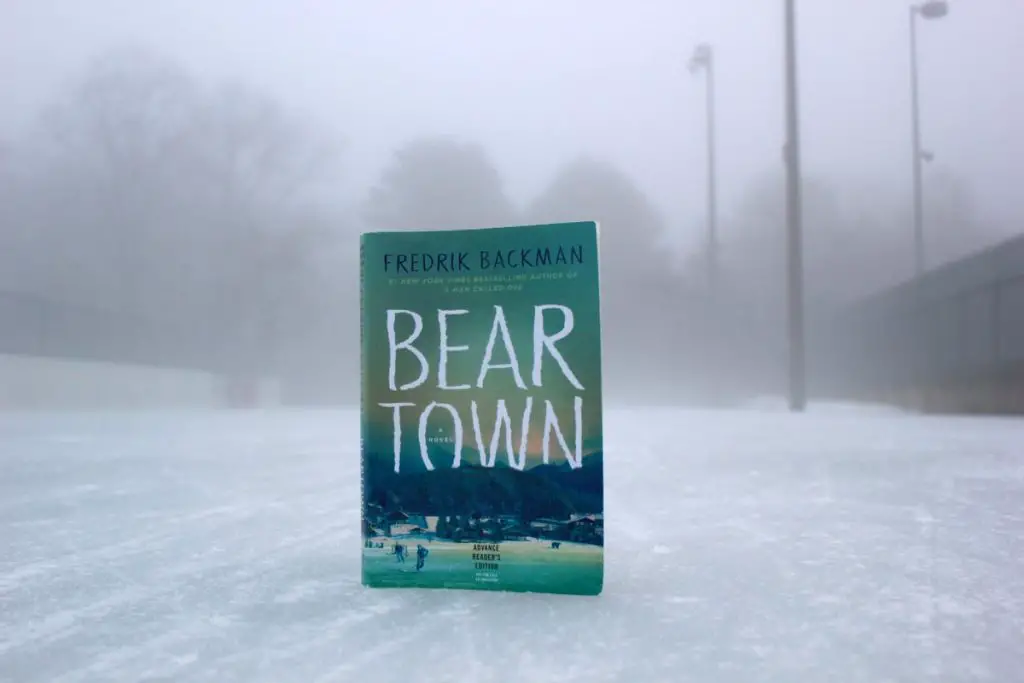 Backman opens his novel attempting to show readers how a small-town community can harbor such distinctive passion, not only for the sport of hockey, but for the players that will bring their town more than trophies and winning records. In an otherwise crumbling economic and social situation, the fate of this town's existence rests on the shoulders of a select assembly of teenage boys.
As fateful accusations of sexual assault become rampant in this otherwise quiet hamlet, the fiery hope and optimism that kept the town together for so long begins to dwindle. Secrets threaten the livelihood of the boys, and readers are compelled to question what role they would take in a community so small that everyone's future is on the line. "Beartown" quells most feelings of entitlement and privilege, and Backman is able to tell a story about truth and bravery through the tale of an ice hockey team.
A supposed murder mystery novel, "Defending Jacob" takes on a number of trials and tribulations involving family dramas and social inquiries. Assistant District Attorney Andy Barber is leading the investigation of a shocking homicide in his otherwise discreet suburban town, until he has to reconcile the fact that the accused is his own son, Jacob. The entire novel is set in a courtroom, looking at the timeline of events that led to this murder, understanding other suspects in the case and considering the familial relationships of the entire Barber family.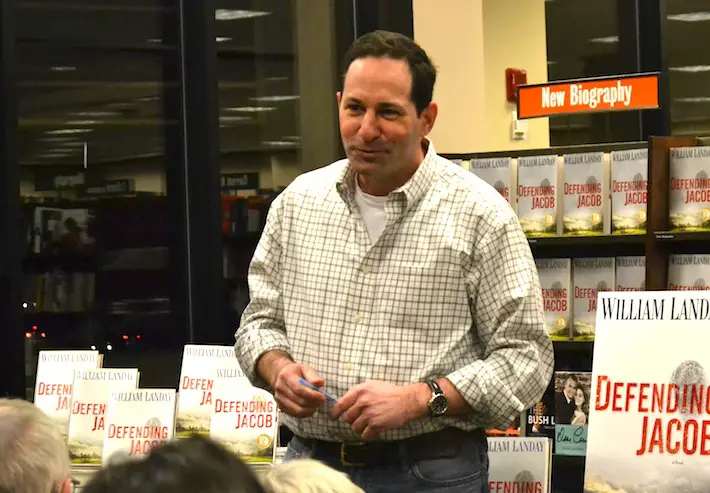 Landay offers readers a story that showcases the dichotomy of guilt and innocence while constantly forcing us to consider the limits of innocence and the potential cracks in the foundation of the American justice system.
By the end of "Defending Jacob," readers will find themselves either entranced or overwhelmed by the wealth of information Landay provides. Without spoiling what could be one of the most enthralling endings to a work of fiction, readers should come prepared to question how far they would go to uncover the truth and protect the ones they love, even if that means taking matters into their own hands.