It's easy to get lost in the barrage of remakes, sequels and reboots that continue to dominate theaters and television. For instance, IMDb's calendar for 2018 lists about 128 movies scheduled for release in the United States, but at least 50 of them belong in one of those aforementioned categories. According to the calendar, that's almost half of the movies coming out this year.
While many viewers are probably apathetic about the long list of 2018 reboots, there are a few on the slate that stand apart from the rest and might be worth a closer look. Here are three promising releases that hope to bring new life to old fan favorites.
1. "The Predator"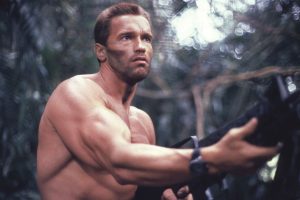 It's been over 30 years since Arnold Schwarzenegger and Carl Weathers teamed up as commandos Dutch and Dillon to battle a formidable alien hunter in 1987's "Predator," creating cinema one-liners such as "Get to the chopper!" in the process. The franchise has spawned two sequels and two crossover films with the acid-oozing beasts from the "Alien" series.
20th Century Fox has been planning to reboot the franchise with writer and director Shane Black onboard for the project since back in 2014. Black actually played the role of radio operator Rick Hawkins in the original movie. He is perhaps best known for writing action movies such as those in the "Lethal Weapon" series and, more recently, "The Nice Guys."
The title for Shane Black's movie is "The Predator," which he said is not going to be a reboot of the franchise, as previously described. According to Black, the film fits into the storyline of the original "Predator" and its sequels.
In an interview with "IGN," he explained some of the thought process behind the movie. "The idea is to take what has been a series of kind of modest knock-off type movies which all made a guaranteed return," he said. "Not bad movies but certainly not on the level of what Ridley [Scott] was doing with Alien… We're going to get a great cast and we really just write it…hopefully to re-infuse it with a sense of mystery."
Judging by the plot details released so far (beware, spoiler alerts here), you might be able to classify the 2018 "Predator" movie as what they call a "soft reboot," which has become a way for studios to relaunch a franchise without starting from scratch. The story will apparently center around a group of Afghanistan and Iraq war veterans suffering from PTSD who band together to fight an alien antagonist.
The ensemble cast includes Olivia Munn, Boyd Holbrook and Trevante Rhodes who hopefully will learn that if it bleeds, they can kill it. It's expected to be in theaters on Aug. 3.
2. "Scarface"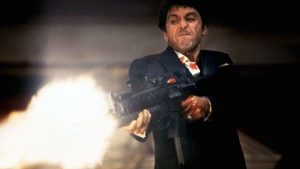 Brian De Palma's 1983 film "Scarface," written by Oliver Stone, is a movie that many people argue should never be messed with or remade. Al Pacino starred in that original, gifting us with lines such as "Say hello to my little friend!" and "Who do I trust? Me!"
As far back as 2011, "Deadline" shared reports that Universal Pictures was planning a new version of the 1932 and 1983 films of the same name. After big-name filmmakers Antoine Fuqua and David Ayer both dropped out of the project, one after the other, many argued that the remake should simply be abandoned.
However, with the news this past year that the Coen Brothers will be involved with writing a script for the classic gangster tale, it's now hard not to be excited about the film's potential. Joel and Ethan Coen have made a career writing and directing critically-acclaimed movies including "No Country for Old Men" and "Fargo," both of which were Oscar winners.
Imagining what they could do with a new version of "Scarface" is fascinating. There's no question that the project would be in capable hands from a writer's standpoint.
What's even more exciting about this movie is that despite the change in writers, actor Diego Luna is still expected to star. Having recently played parts in "Rogue One: A Star Wars Story" and in the Netflix series "Narcos," Luna seems like a great choice for a new imagining of the gangster story. Even though IMDb still lists the project as "In Development," so far it still looks as if it will be released as planned in August later this year.
3. "Halloween"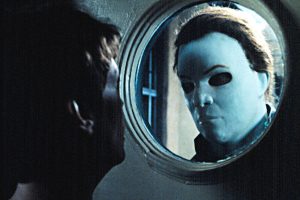 Many people might say that the "Halloween" movie franchise is one that has totally gotten out of hand. The original film, written by the master of horror John Carpenter, inspired a whole slew of scary movies with release dates that span over 40 years.
The success of Carpenter's initial low budget "Halloween" is the stuff of legends, produced for a mere $300,000 while making over $55 million in the process. Jamie Lee Curtis starred in it as teenage babysitter Laurie Strode on the run from maniac killer Michael Myers. Curtis returned to reprise the role in a few of the sequels and now she's back for the 2018 reboot, which takes place four decades after the events in the first film.
This is where the new "Halloween" promises to be notable. The storyline does not factor in the sequels; it will only serve as a continuation of the 1978 original.
Actor and writer Danny McBride, perhaps best known for TV series such as "Eastbound & Down" and "Vice Principals," worked on the screenplay. In an interview with "Charleston City Paper," he talked about the upcoming reboot: "The original is all about tension… I think we were really trying to get it back to that. We're trying to mine that dread. Mine that tension and not just go for gore and ultra-violence that you see some horror movies lean on."
Wiping the slate clean by going back to the basics of "Halloween" is an intriguing concept. There are ten films in the franchise so far, many of which have been less than remarkable.
One thing those sequels didn't have was the original bad guy. Nick Castle, the man behind the mask in the 1978 film, is returning for the new installment.
Hopefully, this will help the 2018 reboot embody the suspenseful and terrifying spirit of the first one. The sequel is scheduled to be released in October — just in time to frighten moviegoers across the country.