The Case for UTSA
Here are just a few of the reasons you should seriously consider transferring.
By Jessica Peña, University of Texas at San Antonio
---
I'm sure you put a crazy amount of thought into choosing which university to attend after high school, but I may have some bad news for you: If you didn't choose to come to the University of Texas at San Antonio, you probably chose completely wrong.
Here are just a few of the tons of reasons why UTSA is the greatest college. Ever.
All About You
This wonderful institution was established way back in 1969 by the Texas legislature and now, nearly 50 years later, serves as a place of higher education to a whopping 29,000 proud Roadrunners (plus 1,447 in staff.)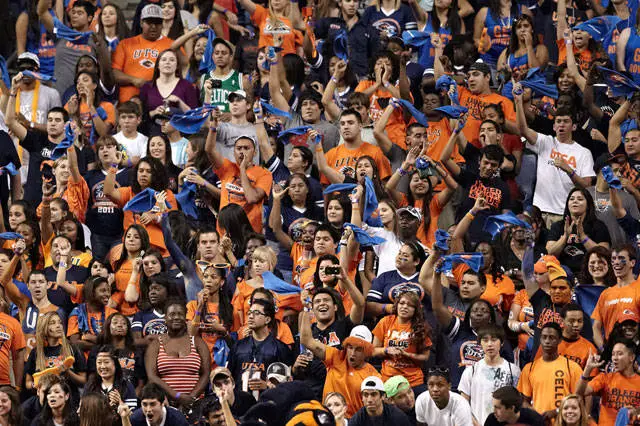 Sure, that's a smaller number than UT's 50,950, but that's part of what makes UTSA so awesome. We've got the perfect amount of students to get that big campus feel, without all the overcrowding and impersonality.
Actually, all these super cool students and staff are spread out across three distinct campuses.
The main campus sits on 725 green acres with great views and holds 29 different buildings. Not only is the place easy to navigate, it's so beautiful that you'll find yourself sitting around for hours just taking in the scenery. Besides that, there's plenty of space, indoors and out, to hang out and get all your studying done. This is where most of UTSA's academic colleges and all the dorms can be found.
Then there's the Downtown campus—famously known for being home to the College of Architecture and host to a lot of the most breathtaking and iconic structures in the entire city.
Finally, UTSA extends all the way over to the Hemisfair Campus, where Texan culture and the Texas lifestyle is celebrated and appreciated through enlightened exhibits and sometimes even live performances.
On Campus
Now for more on the main campus:
There are seventeen different restaurants on this campus alone—including Panda Express, Papa John's and MooYah. They're dispersed perfectly around campus so that there's always some yummy food right around the corner between classes.
And if you don't feel like eating inside, there's always the Sombrilla. Don't know what that is? Probably because your school doesn't have one, huh? Well, UTSA has got the most incredible outdoor common area with plenty of tables and a relaxing water fountain all beneath a tall, pavilion-like structure.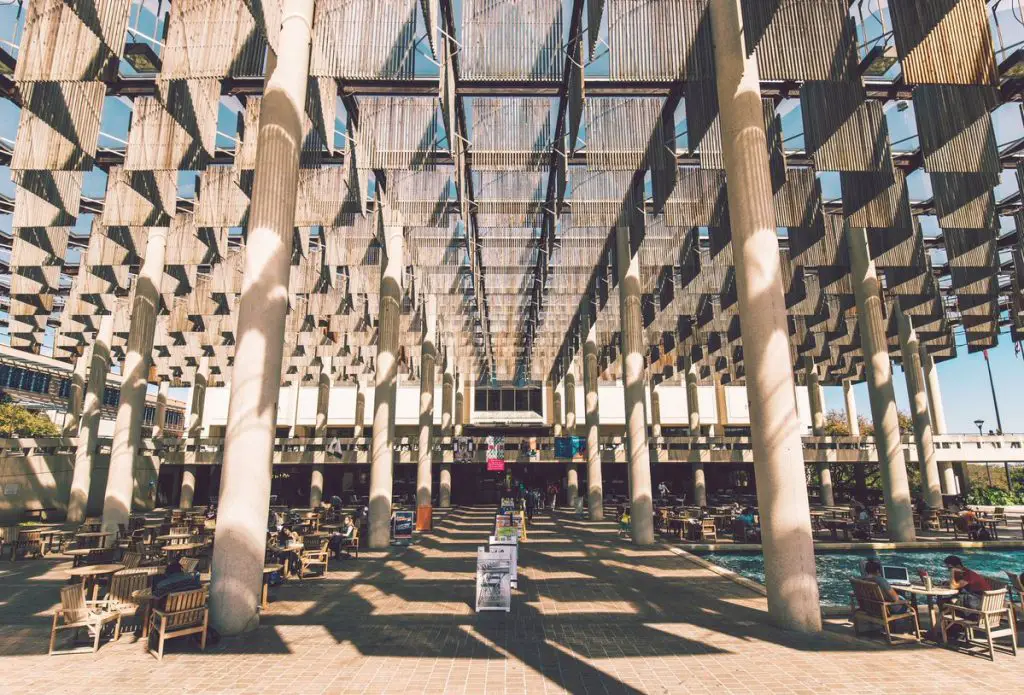 Besides great food, we've also got some great entertainment. UTSA has a little spot called "The Roost" where students can unwind with video games, board games and even pool and air hockey. What better way to de-stress after a hefty exam than with some free gaming fun?
After you've got some play in, you can get to work at the four-story John Peace Library. There, you'll find any book you could ever need because we've even got a special collections section. If a computer is what you need, there are massive sections of available desktops for student use—some even located in quiet only areas. If you still need some privacy or are trying to find a neutral spot to meet up with a study group, there's plenty of spacious study rooms any student can put on reserve.
Now that you've played some games and did some studying, you probably want to get a work out in.
No problem. We've got a two-story rec center complete with an indoor track, basketball courts and racquetball rooms. There's also plenty of ways to pump iron and all kinds of machinery to make the most of. Plus, it's completely free for students, so you can go right ahead and cancel your gym membership.
Traditions
First, there's always Roadrunner Days to start off the school year right. Here, students ranging from freshmen to seniors get together to participate in fun events meant to build great relationships and get everyone prepared for the awesome academic year to come.
Also, UTSA loves to celebrate Fiesta along with the rest of San Antonio. Free food and other booths are set up around campus during this festive time to allow students in on all the fun even from campus.
And if you haven't heard already, UTSA won last year's Victoria's Secret PINK party, earning us a totally free ZEDD concert. Trust me, guys, it was lit.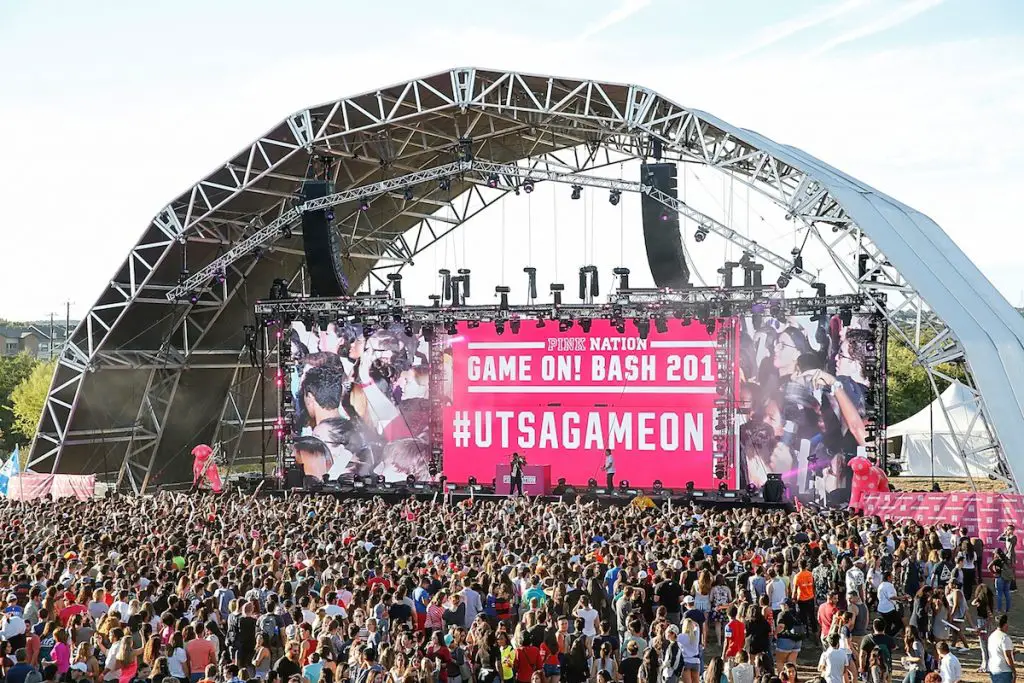 Now, it may not be a tradition quite yet, but UTSA is currently in the lead and super close to winning the incredible PINK party for the second year in a row. If that's not a tradition you'd want to be a part of, I don't know what is.
Academics
On a more serious note, UTSA is also an exceptional place to get a quality education.
UTSA has eight different colleges with 158 specific degree plans, so you can earn your degree in exactly what you want. And speaking from experience, every single professor here takes their job very seriously and will definitely get you prepared to be successful in any given field.
Not impressed yet? Well, UTSA has also got a graduate school that works with UTSA students and offers over 100 degree programs—that is doctoral, master's and graduate certifications.
Need more?
The university is number one in the entire nation for Cyber Security—a profession projected to grow by nearly 40 percent in the next ten years.
We are also proudly one of the 49 universities in the country to be ranked as "Best of the Best" for Hispanics, African-Americans, veterans and women. And do you know which school is ranked seventh in the U.S. for Bachelor's degrees awarded to Hispanic students? Yup, it's UTSA.
Last but definitely not least, UTSA has earned an "A" rating for their outstanding core curriculum four years in a row. All in all, getting an education and pursuing a career that will make you happy is really all that matters, no matter where you get it done. But if you can do it at UTSA, you really, really should.