On April 3, 2018, 21-year-old University of Chicago student Charles Thomas was shot by campus police.
Prosecutors say the history and political science major, whose parents believe he may have been suffering from a psychiatric episode at the time of the incident, brandished a metal tent stake as he approached an officer in an alley. He was shot in the shoulder and suffered a broken shoulder blade and a collapsed lung.
A statement released by Thomas's supporters said:
"The traumatic consequences of being shot by an officer of the law along with possible legal consequences and a baseline stigma against people labeled mentally ill spell out a long road to recovery for Charles and his family."
University of Chicago officials say the officer who shot Thomas received training on ways to effectively de-escalate situations with people suffering from mental illnesses. In the training, the officer should have learned to back away from a potentially dangerous individual, offer clear instructions to them and turn off potentially agitating police-vehicle lights.
According to former FBI special adviser on campus public safety Jeff Allison, most campus police officers now have the authority to make arrests.
This is different from "the good old days" when campus security and safety was in the hands of those focused on facility management. Allison says this change largely stemmed from concerns for serious events, such as sexual assaults on campus and active shooters.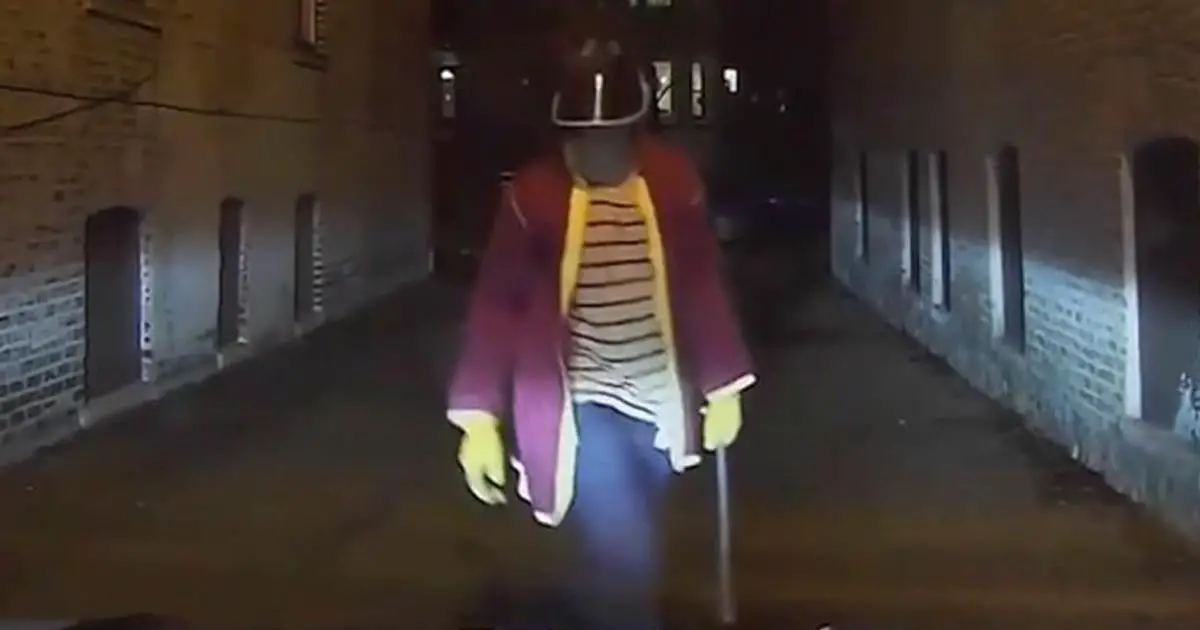 This may explain why, like most campus police departments, the University of Chicago Police Department does not have tasers but guns. Generally, campus police officers also have the authority to arrest people, carry guns and patrol outside of the campus.
Illinois state law requires public universities and colleges to form police departments of their own, but many private schools, including University of Chicago, Northwestern University and Loyola University Chicago, have done so, as well.
In a report released by the United States Department of Justice, approximately 38 percent of private universities employed police officers, compared to 92 percent of public colleges.
Allison points to the 1966 massacre at the University of Texas at Austin as the impetus for a rise in the number of campus police departments. A student who was a former Marine sniper took the elevator to the top of a tower with a dolly of guns and ammunition. He shot below him for about 90 minutes, killing and wounding 14 and 30, respectively.
Campus police departments are usually used to market the school as a safe environment to learn and live in, especially in big cities like Chicago. Unfortunately, events like this put the schools in a tough spot.
However, others do not see an issue. A comment under the Chicago Tribune's article about the campus shooting was somewhat confused about the commotion.
"I just don't see a problem," the individual wrote. "I think the situation was handled properly, and frankly the Kid (sic) is damned lucky to still be alive." Others agree and say they do not know how the cop could have handled it any better.
Craig Futterman, a law professor at University of Chicago, said there has not been a pattern of school officers misusing lethal force. And he would know – he chaired a review committee for campus police. "No matter how you slice it," Futterman said, "what happened here, it's horrible and it's tragic. No one wants this to happen, but I haven't seen evidence on the U. of C. campus of an epidemic of UCPD officers shooting people."
While there may not be patterns on University of Chicago's campus, critics say it is still important to keep a close eye on police officers' use of lethal force, especially in the current climate.