Sibling Rivalry, Meet College Admissions
You've been competing with them your entire life, but this one hurts.
By Amelia Williams, City College of San Francisco
---
Sibling rivalries have existed, both as a reality and media plot device, since the inception of having more than one child.
It doesn't matter if they're the Knowles sisters, the Franco brothers or Cain and Abel, their accomplishments must be quantified and compared. Growing up as the oldest of four, and three of them girls, I've always felt there was a score above my head, ebbing and flowing through my successes and failures.
We all went to Spanish immersion elementary school, and I came out with the best accent and grasp of grammar. But in middle school, one of them beat me out for best GPA, and they both smoked weed before me. We all branched out and went to different high schools with unique, seemingly incomparable agendas, or so I thought. Both of them ragged on my arts-centric high school for not having sports teams (we had a dance department!), and I ragged on them for not having rhythm or an ear for poetry.
When I first took the SATs, they swore they would beat me; not that I'm a petty person, but they didn't. When it was time for me to start looking at schools, I looked outward to the east coast and up north in Oregon and British Columbia. In hindsight, my desire to escape comparison from my siblings might have had a bigger impact on my decision than the merit of the school itself.
After a valiant two year effort on my part at a school, which I've bemoaned so much, I knew what I had to do: swallow my pride and go home. The summer I came home happened to be the same summer my sisters were both preparing to attend their first year at the you-hear-all-about-it-but-never-expect-to-get-in University of California, Los Angeles.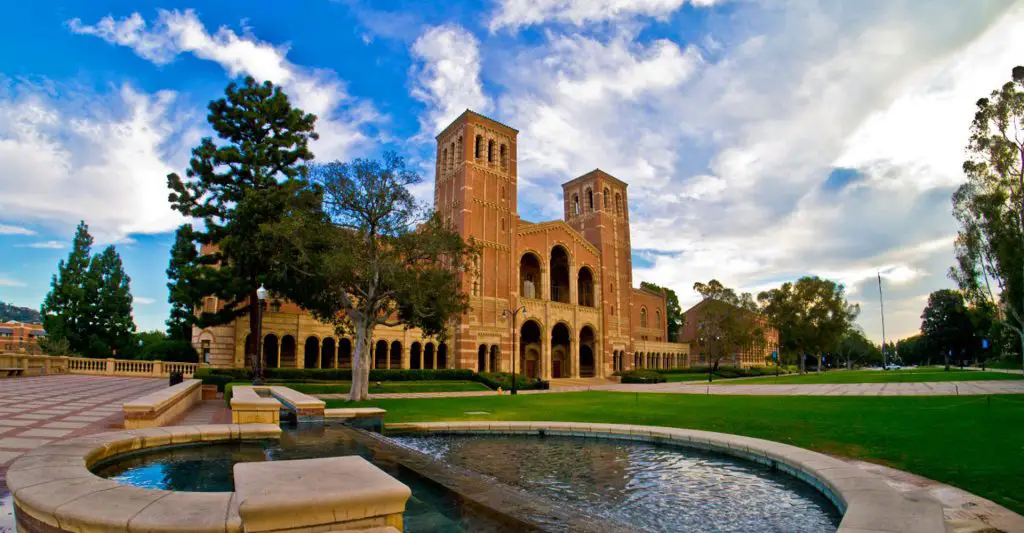 As their sister, I was ecstatic for them and the journey they were going to get to start together, but as a competitor, I was devastated. I had come home with no job, no degree and no insight as to what to do next.
But as it just so happens, I had three siblings waiting for me at the gate to bring me home and tell me they loved me and that I hadn't lost to them, not even close. It seems I forgot that first and foremost, your siblings are your foundation, and your greatest allies. When my sisters left at the end of that summer and my brother started a year of high school that brought him closer to the Common App, I was happy. The scores were settled, the race was over and there was no podium. Here's how I learned how to get there.
1. On the Same Road, but in Different Lanes
We're all born differently. I was born with black hair and all my sibs were bald. One my sisters and I have green eyes, the other and my brother have blue. Some of us have our mother's temperament and some of us stay aloof, like our dad. My sister can't dance, but I can't fathom any of the synchronized swimming tricks she does, and I can't play baseball like my brother. Nothing here is quantifiable and none of our pursuits have ever brought us into competition with one another. I could point the finger at the inherent competitive environment of academia and the astringent nature of our parents to push us toward success, but really, it's all in our heads. They were never trying to beat me or undermine my potential, in fact I'd say sibling "rivalry" is even a little healthy to light the fire under my ass to get back on track.
Seeing them go off to a juggernaut school was a wakeup call. While they got indoctrinated, I planned and executed my next moves. I saw for the first time how many opportunities lay beyond campus: a great job in an emerging industry, human sexuality elective courses at community college, two internships and not a single group project or term paper! Insert any personal interests here, it doesn't really matter, as long as the feeling of individuality remains.
2. Cultivate Your Individuality
I can only imagine how easy only-children have it, backed in full by their parents with no one to jeer and jab and tell them they're the failure kid because of their school, or major, or extracurricular interests (joke). But just like the men's Olympic Swimming 4×100 IM, as a foursome we're a team and we're all winners. If we can't be Beyonce, we can be Solange, or vice versa.
College is volatile: full of change and growth and compromise. Friends, lovers and professors come and go, classes stop and start, and dining hall specials cycle through, but Facetiming your family is forever. It doesn't matter if you've got a sister at Harvard, a brother at Stanford and you're at City College of San Francisco. When we were younger, our parents would dress us the same, or dress the three of us girls interchangeably.
Sometimes my parents still call me by my sisters' names, but that's a story for my therapist.
They put us in the same after-school activities, but we all eventually drifted into our respected comfort zones. Embrace what you don't have in common with them, be it sports, music or how you like your hair cut. Sometimes a red bob is all you need to silence the "(insert-kid's-name-that-isn't-yours), get down here!" So even if your sibling goes to a better school than you, they will never be you.