In popular culture, LSD calls to mind stoned hippies, surrealist art and a Zen-inspired life philosophy. But for the Psychedelic Club at the University of Colorado at Boulder, psychedelics are more than just recreational drugs; they are a solution to mental illnesses such as depression, anxiety and PTSD.
Through weekly meetings, the club promotes awareness about the therapeutic uses of psychedelics, which include LSD, shrooms and ecstasy. Speakers are invited to present on a variety of topics related to psychedelics, from their effects on the brain's chemistry to strategies to reduce bad trips. The club also does outreach, including handing out leaflets about the positive effects of LSD.
"We go up to anyone from a family with two young kids all the way up to people in their nineties," Nick Morris, founder of the group, says. "We think it's a universal message that shouldn't be age, race or gender discriminated." People are generally receptive, but not everyone shares the Psychedelic Club's enthusiastic attitude towards these controversial drugs. "Every once in a while you get someone who tries to argue with you," Morris says. "Honestly, if you just listen to them and hear out their viewpoints, you can give them a little reassurance that [psychedelics] are not nearly as bad as they think."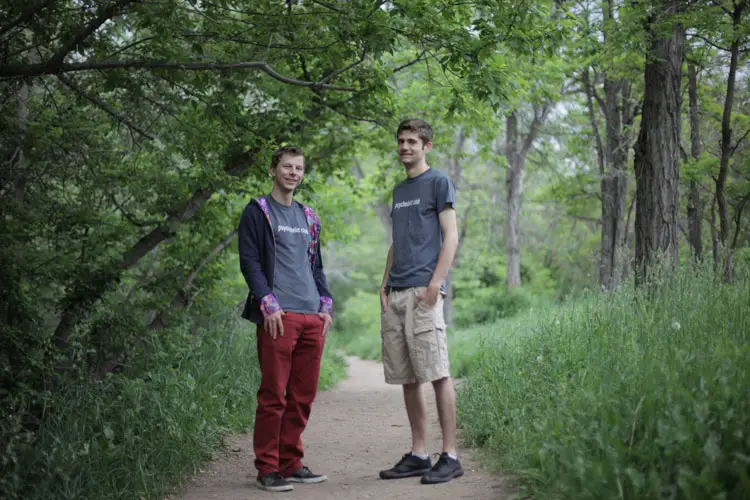 Morris saw first-hand how psychedelics can change peoples' lives for the better. One of his close friends, after unsuccessfully trying conventional therapies to treat his combat-induced PTSD, finally found relief in ecstasy. "It basically gave him his life back," says Morris. Witnessing his friend's positive experience with psychedelics, as well as wanting to dive into activism around a controversial topic, inspired Morris to start the club. Though most psychedelics are illegal in the United States, the club focuses on education and community rather than consumption. This focus has helped them avoid conflict with the administration and local law enforcement.
However, the university shut down some of the club's initiatives, including a "trip-sitting" program, where people trained in psychedelic harm-reduction watched over others as they took psychedelics, and a drug testing program, which provided people with kits to test their drugs to make sure they were consuming what they thought they were. The group prohibits transactions during meetings, but, even so, it is not uncommon for students to come asking to buy or deal drugs. These students are always turned away. According to Morris, "If something were to happen, we would get shut down."
The Psychedelic Club sustains interest in the group by changing up their events each year. "We don't want people to think we're predictable, so that keeps people coming back," Morris says. The club has gotten so popular—some meetings number over a hundred people, while the average meeting has thirty—that its leadership started a non-profit centered around psychedelic awareness, which has branches on college campuses at the University of Georgia and the University of North Dakota, as well as other non-university affiliated chapters in Denver, Chicago, Sacramento and New Mexico.
Getting a 501(c)3 status was a major achievement for the group, Morris said. Though he and the staff managing the non-profit aren't paid, they believe so strongly in its mission that they do it on their own time. In Morris' words, the best thing about being involved in the Psychedelic Club is the people who come up and thank them for what they're doing. "Honestly, that's what keeps us going," he says.