At times, the days seem to pass by so fast that you wish there were more hours in each one. Sometimes, it can even get to a point where you find it hard to complete what you had planned for the day.
When you try to juggle all you need to do as a student, like classes, studying for exams, writing assignments, gym class, buying groceries, friends and family, it all seems impossible. But it can be done with the help of organizing apps.
So, below is a list of 15 amazing, free organizing apps that are perfect for students.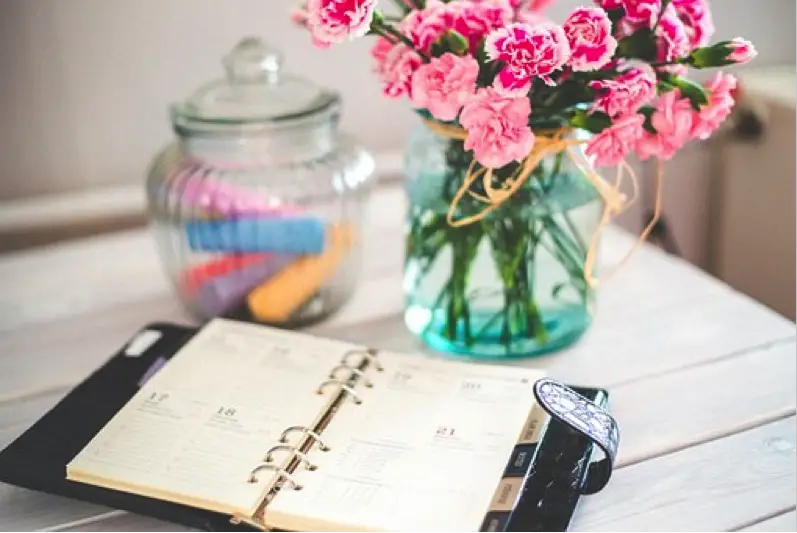 For Organization
The life of a student can be hectic, but sometimes all you need to organize yourself are a few helpful apps that help you line things up a little more neatly.
UI Dining Mobile App
This app lets you know what the menu will be at your local dining hall, when it's going to be ready and which restaurants are open at that particular moment. If you are a vegan, have food allergies or need to find information on nutrition, these apps can help you find all that information.
Transit – CUMTD
Do you use the bus often? If so, then this app is for you. Using Transit, you get access to the bus schedules from the source, so you'll never be late.
Coursicle
Did you miss a spot in a class you wanted to enroll in? Get Coursicle and get a notification once a spot opens up. Simply enter your college or university, contact details and name of the class.
Quizlet Flashcards & Learning
Are you studying for your exams and require flashcards? Quizlet will easily design and make flashcards for you.
RefME
If you want assignment help citing your paper, then RefME is for you. It cites any source, web pages, articles, books and many more quickly.
Moodle and Blackboard
Do you have online classes? This app is for you. Study for your classes and get to do your work on the go. Get announcements and notifications regarding your online classes wherever you are.
For Shopping
Grocery IQ or ZipList
These two apps both collect your grocery lists and sum up the bill before you check out. You can also save money by browsing for coupons and sending them to your email or print them.
For Rewards
Key Ring
Having a key chain with many reward cards for various stores can weigh you down. You can simplify your buying by storing all your discount cards on your phone, then just scan your phone to get rewards. You can also add your gym membership card to the app.
For Calendar/Reminders
myHomework student planner
Class schedules can be hectic, and they have a habit of changing every semester. It can be a challenge to keep track of where you need to be at any given moment.
This app has a class-scheduling feature and will assist you in tracking your assignments.
Cozi
If you're having a hard time keeping track of different activities, this is an app for you. Cozi will help you plan and organize your time. It has reminders on appointments, classes and events so that you stay on schedule.
You can also track other people's schedules. Cozi has a to-do list where you can make your grocery list or look for recipes. You can also store photos for sharing or memories.
Accomplish
Accomplish synchronizes your calendar with your to-do list. That way, you can quickly look at the calendar, set reminder alarms for appointments and make a to-do list. It makes it easy to manage your time.
For Productivity
IF
With IF you can control all your smart electronics and apps from one place, meaning you can start the coffee maker in the morning, switch on lights in the backyard and turn on the Wi-Fi when you get to your living room.
You can also command it to open Google Maps when you enter your car. All you have to do is choose your preference.
For To-Do Lists
Wunderlist
Wunderlist helps you create and store all of your to-do lists in one convenient place where they can be viewed from a computer or smartphone.
For Notes/Paperwork/Documents
Evernote
The Evernote app helps you organize your paperwork, notes, receipts, payments and bills in one place. All you need to do is scan your pictures, documents and insert videos into your note, and you can look at them anywhere using your computer or smartphone.
You can also turn your business card into a digital contact very easily.
Organizational Apps Are the Way to Go
As a student, life can be difficult because of the many activities that need to be done by the end of the day, but with the above apps life can become a little easier.