One of the best parts about being in a fraternity is the sense of community that comes from being chosen for an exclusive group, and few traditions signal that exclusive membership quite like the fraternity dress code. The styles, brands and colors of Greek clothing are one of the hallmarks of the entire organization, and Greek men and women can wear them with pride, knowing that when they get dressed in the morning, they're communicating their identity to the world.
When it comes to dressing up for formal events, business interviews and other dressy occasions, however, all too often, it can be hard to communicate that message. Suits, slacks, ties and dress shoes leave little room to show off your fraternal affiliation, which can lead to missing critical networking opportunities or even basic conversation starters.
That's where Bows-N-Ties Greek line comes in. The company was started by founder and CEO Hendrik Pohl in 2009, became #459 on INC500's Fastest Growing and Most Innovative Companies in America list in 2013 and has established a reputation for itself as a sophisticated retailer of ties, bow ties, pocket squares and other detail-oriented accessories.
Recently, the company launched a line of ties and bow ties specifically created for fraternities across the country. The collection boasts over eighty different ties designed for over twenty of the country's largest fraternities, from Alpha Tau Omega to Theta Chi. (To see the entire list of fraternities included, click here.)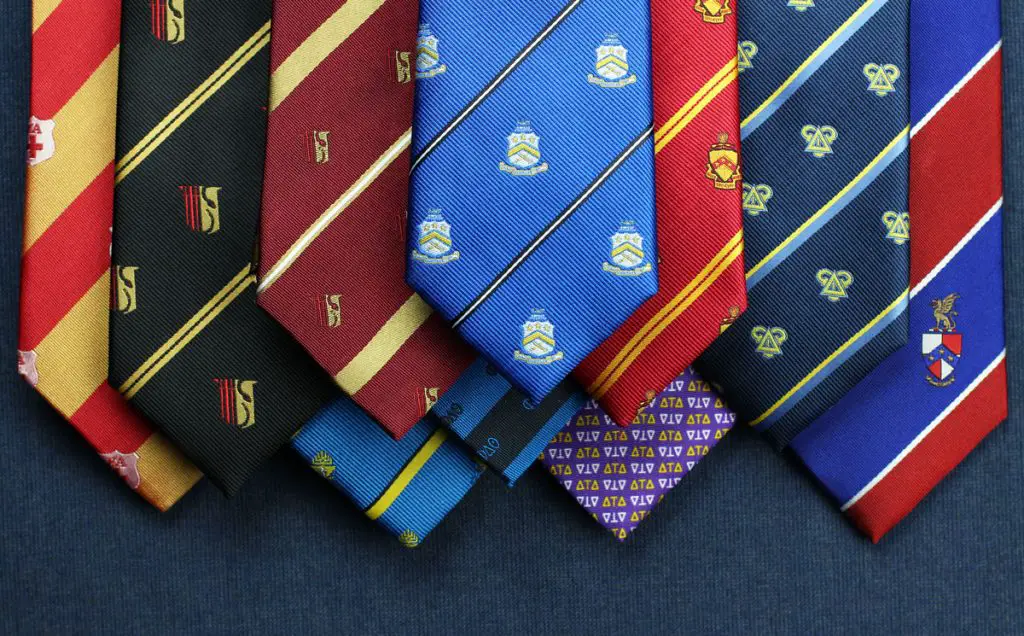 The website allows users to filter the selection by first selecting the name of a fraternity; then, shoppers can scroll through the various cuts, fabrics and designs available to that specific fraternity. Since Bows-N-Ties is an officially licensed partner for each of these fraternities, the pantone colors, crest details, font styles and everything else on the ties are guaranteed to adhere to your fraternity's strict branding guidelines.
Most fraternities feature four options, though selection varies. There are typically two satin options—a tie and bow tie—and two silk options—a tie and bow tie—all priced between $19.90 and $28.90, for the most part. The ties run in different colors and widths, and the specific images and coloring on the neckwear match the official aesthetic of the fraternity, which means that no two fraternities have the same tie or bow tie.
These neckwear options are a great choice for an interview or internship, especially if you think your fraternity connections may help open a conversation. They also work perfectly in formal settings, such as date events or formals, as the elegant designs both show pride in your fraternity and look sharp.
Plus, since they are so well designed, you don't need to reserve them for Greek or college events; many of the color schemes are tasteful enough to work in any formal situation, so you can wear your Bows-N-Ties apparel in any situation that calls for a more polished look.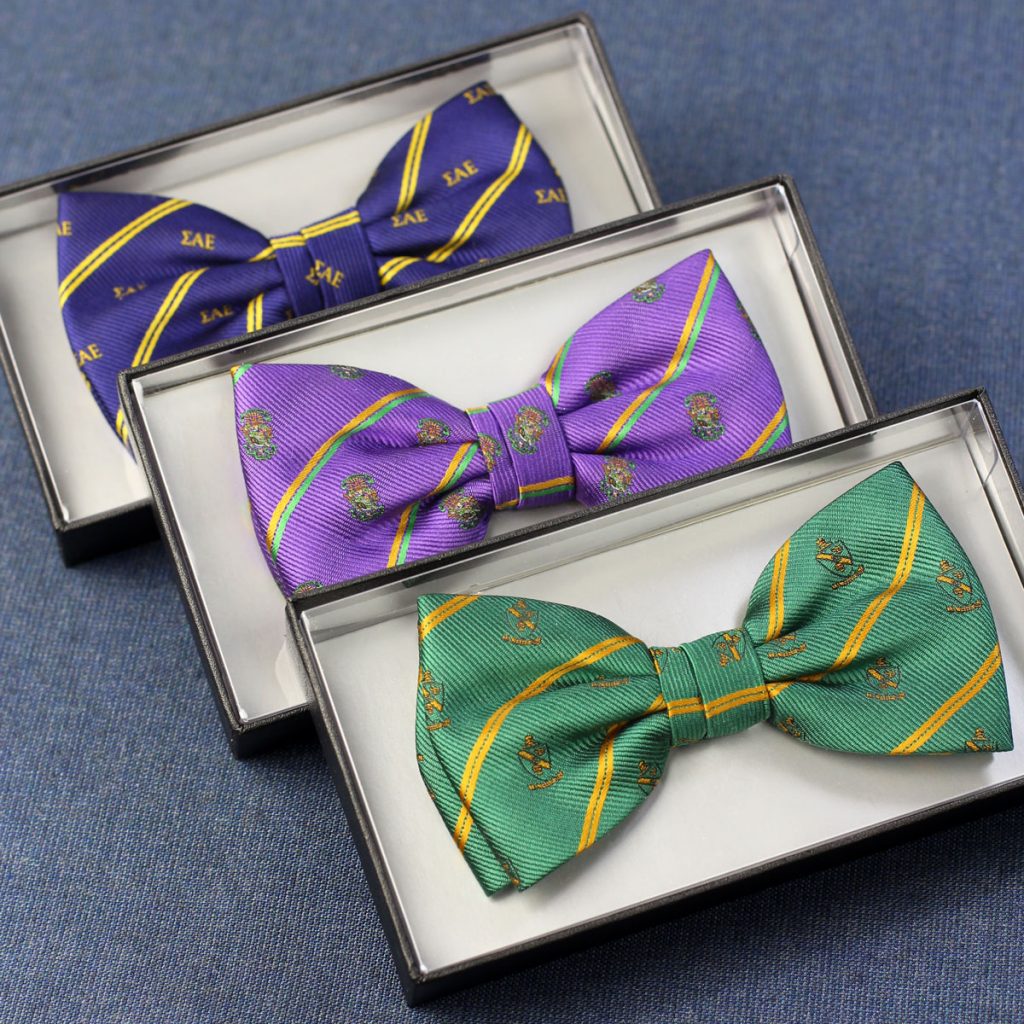 If you are interested in putting in a group order, which could be a great idea for an event if you and several of your brothers want to match, Bows-N-Ties offers group discounts on bulk orders. You can also get an early bird discount by using the code "greek20," which will get you 20 percent off your order.
Check out the website here.
Study Breaks occasionally receives compensation for promoting the brands and products of its partners.