The Squirrel Club
On a campus overrun by the marauding rodents, one student group has decided to embrace their fuzzy foes.
By Danny Enjamio, Santa Fe College
---
When you hear the word "squirrel" you probably think of Sandy Cheeks, Rocky the Flying Squirrel or the little guy with the acorn from "Ice Age."
In the real world though, despite the furry little critters' fondness for the open environment of college campuses, most students just walk by them without a second thought. At the University of Michigan, though, members of the Squirrel Club are learning to interact with the creatures they share their school with.
The club, which was started in the early 2000s, has forged a following and now has hundreds of members. Every student hears about the club during orientation, and its shirts, which read "Michigan Squirrels," are very popular with students and faculty on the Ann Arbor campus.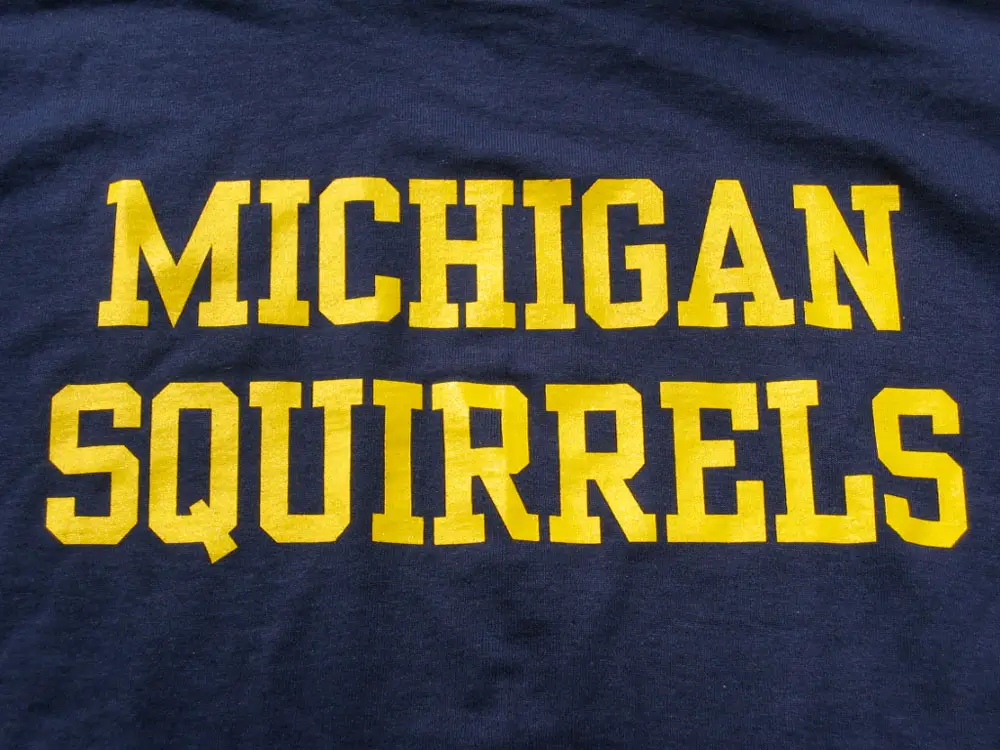 The state is heavily populated with squirrels, which led president Matthew Weisman to describe the club as "uniquely Michigan" and a "staple" of the school.
Indeed, the school actually has photos from as far back as 1913, long before the club's formation, of students interacting with squirrels. Nowadays, students are drawn to Squirrel Club because of the opportunity to join a close-knit, unique group that enjoys nature and its creatures.
So what exactly do they do? Well, they don't exactly hold typical club meetings.
According to Weisman, the group meets once a week, especially in the fall and spring, to feed and look for different squirrels. Members are taught the proper ways to feed the creatures, usually with peanuts.
"It's pretty hard to feed a squirrel if you aren't patient enough," says member Cecilia Ngo, "but it's rewarding once they grab your butt."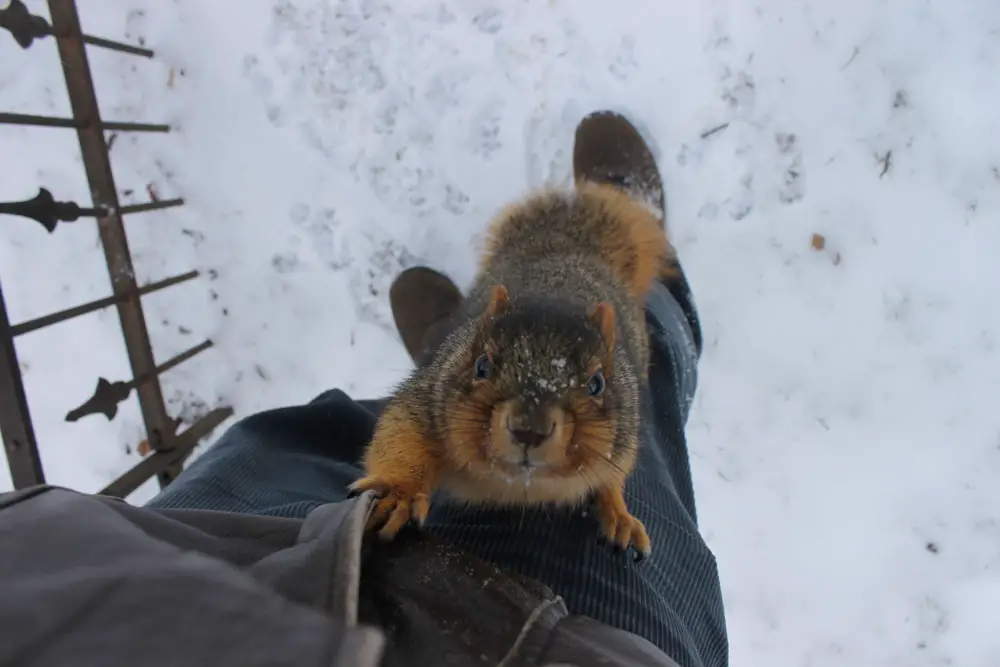 Members also keep the public informed on what they describe as "squirrel related news."
If you're worried about the pedigree of the squirrel handlers, fear not: Weisman has actually worked with squirrels for years and was part of a similar organization in high school, making him an ideal leader.
Though the University of Michigan has historically called claimed Wolverines as their mascot, perhaps "The Fighting Squirrels" might be more appropriate. After all, as Ngo says, "Who wouldn't want to be like Snow White?"