Shortly after catching the disheveled foursome play at East Austin's Hotel Vegas on a sticky Thursday night, I got the chance to interview Dryspell, a band half-composed of students and wholly born in Austin, over the phone. The guys shared the down-lo on the story behind their name, the aura of their exertions and why Craigslist has forever improved their lives.
 In January of 2015, in the midst of heartbreak after two members were dumped by their girlfriends, the four young musicians adopted the name Dryspell.
Though they're all in a handful bands, Thompson (guitar, singer, writer), Doriocourt (guitar), Jacobson (bass) and Vu (drums) decided to abandon their lives of musical polygamy in order to narrow their focus to one group. It wasn't until the start of 2016 though, when the guys set out on a brief, two-week tour across the South, that the group found their voice and began composing original music.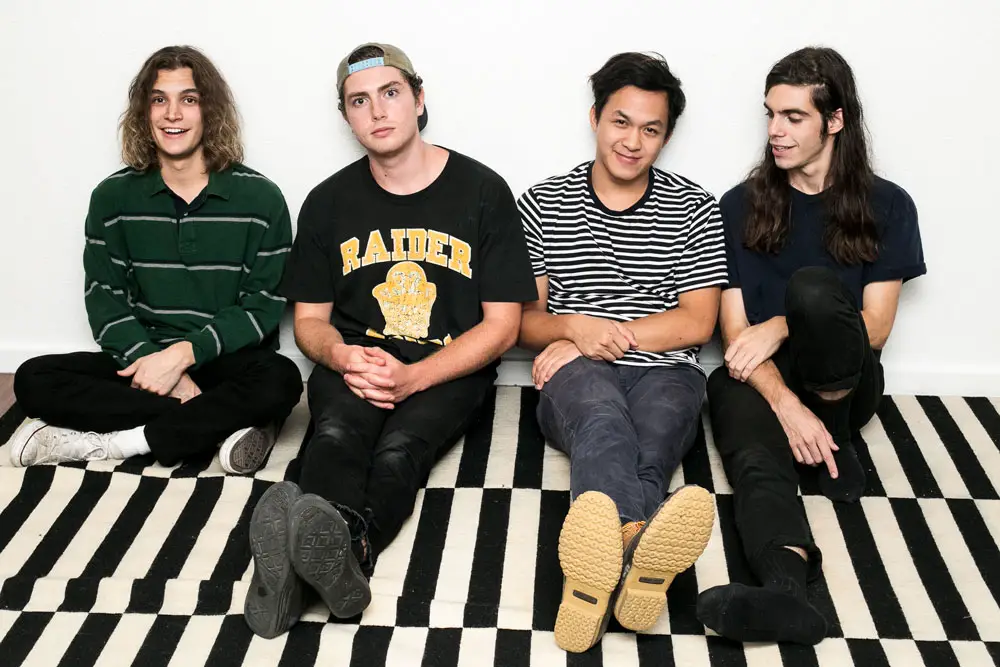 As you might imagine, given that each of the members was in multiple bands when Dryspell was conceived, the group's first few shows were pretty casual. There were none of the jitters or stage fright that often plague nascent groups, and because of their experience, despite being nominally a college band, the instrumental execution was tight, light on mistakes and in sharp harmony.
Their previous stints with other bands also helped them in other ways. "We already had the experience of how to book and make contacts," says Jacobson, a tall Plan II graduate with bright blue eyes, "so it was a little less of maturing in the scene."
Still, despite their track records, all of the members are still coming to know themselves as artists, and can hardly be said to have fully matured musically. As a result, Dryspell the band is having a large impact on Dryspell the musicians, meaning a lot of creative interplay.
"We absolutely want to continue working and writing songs together," says Thompson, the lead guitarist for Dryspell and sometimes frontman for the Louisville garage punk band White Reaper.
Their shared growth might not have been possible were it not for their shared backgrounds. The members are all friends, run in similar circles and were able to come together naturally. Most of the time though, that is not the case. "Everyone I hangout with is from Craigslist," Thompson jokes.
But, in a lot of ways it's true. For musicians at least, Craigslist is one of the easiest ways to meet likeminded individuals. A simple "Drummer Needed" gets a lot of traction in Austin.
"But," as Jacobson is proud to announce, "Dryspell met in a more organic way." Similar musical influences helped bring the band together, and now those influences guide the group's sound. Years of familiarizing themselves with Thin Lizzy, The Cars, Joe Walsh and Tom Petty & The Heartbreakers led to their collective interest in a brand of classic rock.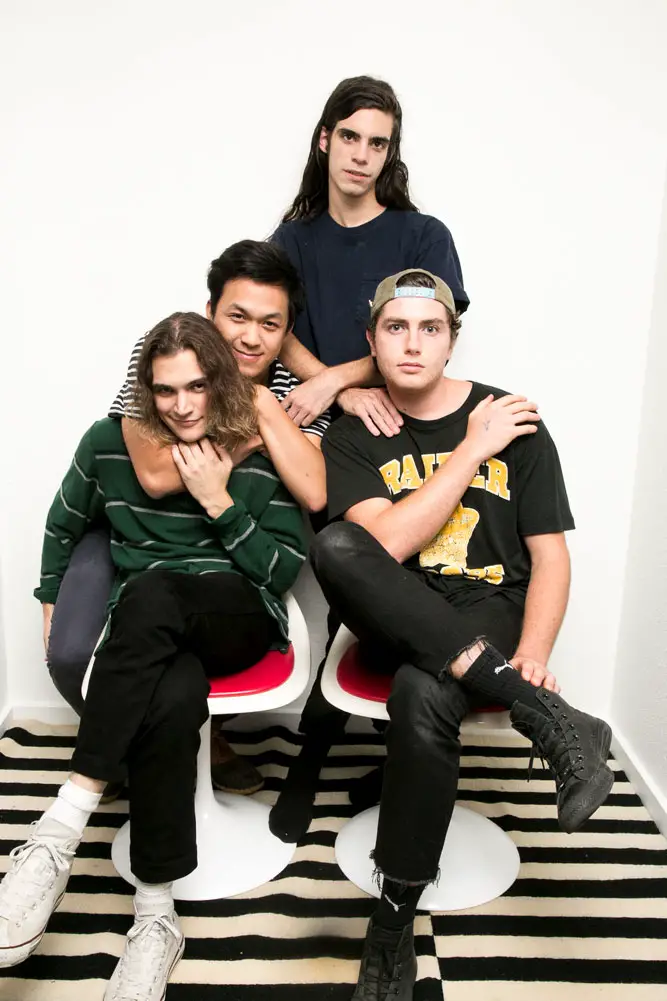 When it comes to shared interests, though, few are more important than food. "Tacos are the unifying thing in our lives," says Jacobson. "Nine times out of ten you can find Hugh doing the taco challenge at Taco Bell."
So what's next? The band is releasing a new album in November, and Jacobson predicts that the sound is going to reflect their indie-rock influences a little more heavily.
As a group of not only fellow musicians but friends, Dryspell has a magnetism when playing that stems from their chemistry.
"Dryspell is the most fun I've ever had doing music," says Jacobson. "Hopefully, I get to do it as long as possible."
Check Dryspell out on SoundCloud and Bandcamp.