As his final semester at the University of Georgia (UGA) draws to an end, Hunter Smith looks toward a bright future that includes a career in the nation's government.
However, the Georgia native hasn't always had such high hopes; born in Athens, Georgia, he spent most of his life in the small town of Jesup. In 2007, Smith lost his father at the young age of 11, when he died of a brainstem hemorrhagic stroke.
On May 4, Hunter Smith will walk across the commencement stage as a first honor graduate with a major in Political Science. In addition, he also minored in sociology and leadership in student affairs and holds certificates in applied politics and personal and organizational leadership.  
During his time at UGA, Smith has worked as a resident assistant for three years. He has served as the director of government relations for the Student Government Association, an advisor/advocate in the University Judiciary and a member of the Arch Society.
Smith was also named a Crane Leadership Scholar; in addition, he is a member of Phi Beta Kappa, Phi Kappa Phi, Blue Key and the Dean William Tate Honor Societies of UGA.
As a political science major, Smith enjoys studying the inner workings of political and social systems. Most of all, he says he enjoys "studying the human element of politics and government" because he is "fascinated by how people are socialized into their political views and how these views serve to unite or divide groups."
With his interest in politics and his incredible work ethic, it's no surprise that Smith has already found a way to work with the government. In his time at UGA, Smith had the opportunity to work in Washington, D.C. with two different congressional internships.
Through the Honors in Washington program, Smith worked beside Congressmen from his hometown state, Rep. Buddy Carter (GA-01) and Rep. Tom Graves (GA-14).
During his time in Congress, Smith's responsibility was to aid the office in whatever ways possible. Among other things, he did research for upcoming bills, prepared memory for the Congressman and his senior staff and attended briefings and meetings.
He was also responsible for providing constituency services, which included answering phone calls from concerned citizens and scheduling and conducting tours of Washington D.C. and the Capitol.
Smith scheduled tours for more than 53 constituents and wrote more than 30 memos for upcoming legislation bills; he also attended several briefings.
He was able to learn and appreciate the technical side of working on legislation with the Congressmen. According to Smith, one of his proudest moments in Washington D.C. was when he had the chance to write "one of the speeches my member gave from the House floor."
As an aspiring public servant himself, Smith added, "I will also never forget the first time I stood on the House and Senate floors and witnessed amazing public officials in action." Throughout the internship, Smith grew to admire many of the Congressmen and Congresswomen he worked with.
He remembers how, at one point, he witnessed "two members of opposite parties embracing after a particularly tense budget hearing and apologizing for their aggressive line of questioning." Smith hopes to one day work alongside these public officials in hopes of changing legislation for the American people.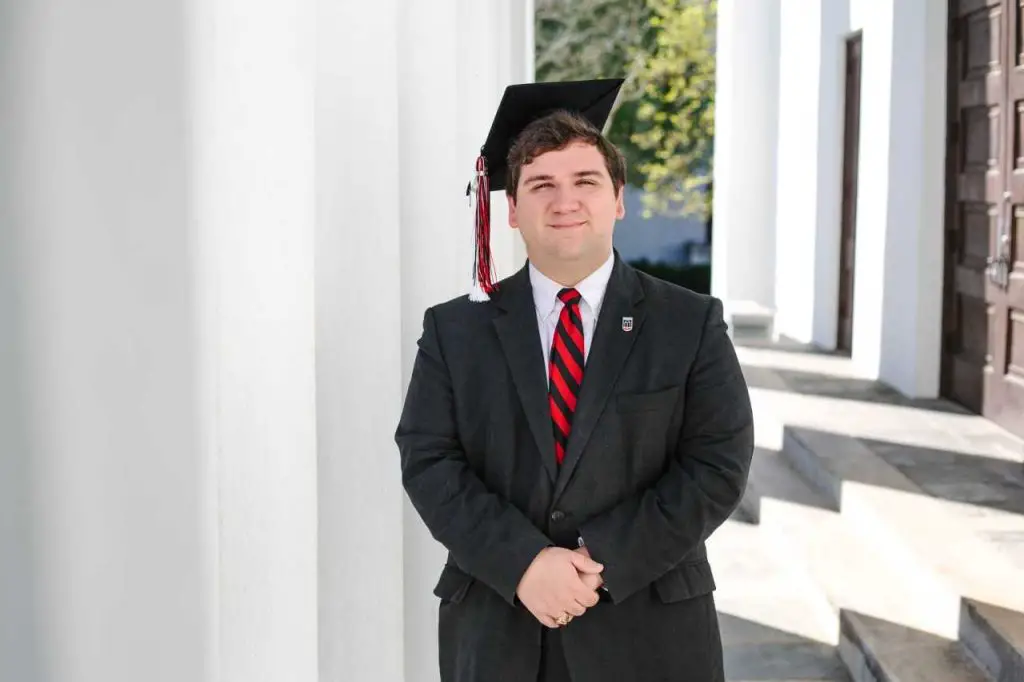 In addition to being an aspiring politician, Hunter Smith is the example of a hardworking, determined academic student. With his perfect grades over the past four years and his impressive list of extracurricular activities, Smith was chosen to be the commencement speaker for the 2018 graduation ceremony at UGA.  
The honor of giving the commencement speech goes to an exceptional student who has accomplished great things during their time at college, a student that will inspire the class of 2018.
Since not every student was an appropriate candidate, Smith had to go through a long process to become the commencement speaker. "In addition to an application process, I had to prepare and deliver a graduation speech to a panel of three members of the University of Georgia's Student Government Association," he says. 
However, despite his qualifications, he initially doubted that the University would even consider him. He adds that "As a rural student among applicants with numerous distinguished honors, I had no expectations to be selected for this tremendous opportunity. Receiving the selection phone call, my family and I were honored and moved to tears to learn that I would represent the University of Georgia's 2018 graduating class."
In order to give him time to focus on finals week, Smith has already finalized the speech. In his speech, he wants to inspire everyone in his graduating class, no matter what path their lives are taking.
"My message to the graduating class is to grow from adversity in your life, find your passions and pursue them relentlessly and build a legacy of a purpose-driven life," he says.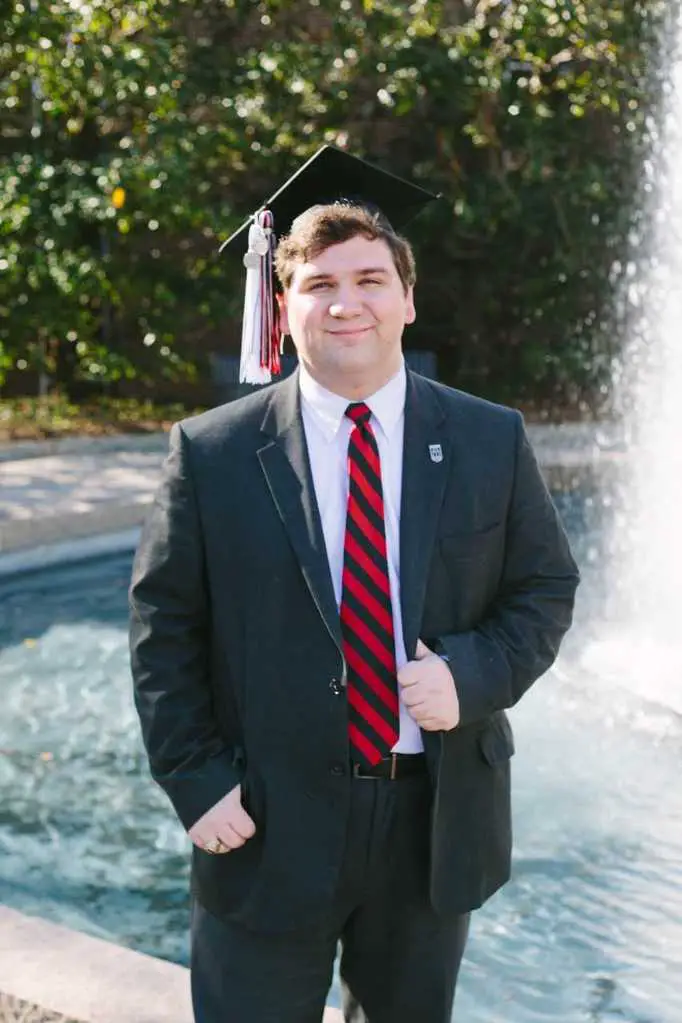 Smith is spending his last few weeks on campus celebrating all his accomplishments. As graduation looms closer, graduating seniors are parting ways to start the next chapter of their lives. 
In the remaining time that they have before throwing their graduation caps into the air, Smith is spending time with the friends who have made the undergraduate journey unforgettable. 
When asked what he would be doing during the last few weeks of school, Smith remarked that he "would like to take the time to properly thank the faculty and staff that have supported and mentored me over the last few years and plan to meet with a majority of them and reminisce. Finally, I want to take some time to visit my favorite spots on campus and reflect on my time and the memories I have here, hopefully with my friends at my side."
After graduation, Smith will attend the UGA School of Law. In addition, he hopes to pursue his MPA in higher education administration, in hopes of one day seeking a career in higher education government relations and public service.