Must-Have #HomemakingHacks
With dinner-less dinner parties and cardboard coffee tables, homemaking has never been easier.
By Sofia Rivera, Simmons College
---
The term "homemaking" implies the alluring, impossible notion of "doing it all:" Decorating like Martha Stewart, cooking like Julia Child and cleaning like Mr. Clean.
But for the average college student, weekends are for writing term papers and sewing together some semblance of a social life, not throwing lavish soirees. "Cleaning" incorrectly assumes that you own cleaning supplies, and "ORGANIZE" is written on a to-do list buried somewhere underneath the pile of laundry you don't have enough quarters to do.
While your life may have more in common with a Craigslist ad than a "Good Housekeeping" cover, you don't have to decor-hate decorating. Your space is your escape no matter how minuscule the dimensions, and with a few essential #hacks you too can be a domestic god/dess.
1. Throw the Perfect Dinner Party
Traditionally, homemade invitations straight from a Pinterest post are the way to instill inferiority in all of your guests, but who's got the time or patience for that? Even better, send out no invites at all. Just mutter something about "getting on the list" in a few spots around campus and provide no further details. The elusiveness of your event will make it the place to be.
Also, remember that less is more is false when it comes to trying to reach an essay's page count, but oh so true when it comes to dinner parties. Food for all of your guests is pricey, and then there's the stress of what and how much to make.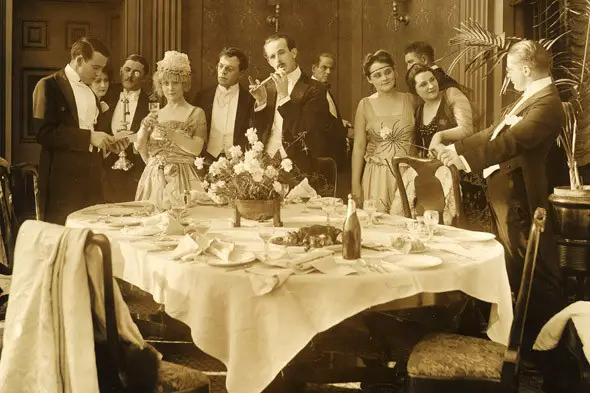 Eliminate the monetary commitment of throwing a dinner bash by doing away with the food altogether. Minimalism is chic, and what's less than nothing? Nothing. 
2. Recycle in Style
College is all about not doing things you don't feel like doing, like recycling. If you don't want to take out the recycling, then there's no need to! That row of wine bottles already lining your windowsill? Leave them. The more dust they gather the better—guests will infer that you exclusively drink fine, aged wine.
To further the illusion of snobbery, dig any expensive furniture catalogues out of the paper recycling and casually scatter them on your coffee table. The coffee table is of course also a sham, because college coffee is consumed in frantic gulps as you run across campus, not seated at a weirdly short table.
But you can pretend that you're into dysfunctional furnishings by pulling a cardboard box out of the recycling and flexing your DIY muscles by painting it black and throwing a tablecloth —or better yet, a *runner*—over the top.
3. I Came, I Saw, Ikea
College students realize that shopping at Pier 1 Imports is out of their league (and budget), so those Crate and Barrel catalogues that plague their mailbox each month usually end up as kindling for their epic back-to-school bonfire. But your decorating dreams need not go up in flames.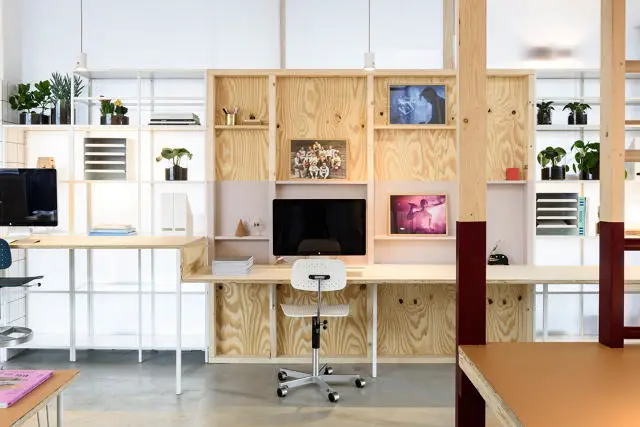 Thanks to Sweden's second national treasure after Abba, Ikea is the perfect place for the financially unblessed student to peruse. The modernism and Swedish jargon imply wealth, but luckily the price tags do not.
So go forth and buy a Balkarp, a Pysslingar, or something with that ever-confouding "Fy" combination—hell, buy two of each! Then treat yourself to some free coffee and disturbingly cheap Swedish meatballs. Too good to be true? Only once you haul your bargains home and attempt to assemble will you find out why your settee was so cheap.
4. Channel Your Adrian Monk
The classic detective show "Monk" ran a strong eight seasons, essentially two presidential terms (#MonkforPresident2k16?)—and for good reason.
Sure, the mystery lacing each episode was compelling and Monk's mien appealing, but the true key to its success was Monk's impeccable cleanliness. Some may call it "obsessive" or "compulsive" or likely both, and they would be right. But his meticulous cleaning should be the envy of any aspiring homemaker.
Keep a bottle of Windex and roll of paper towels in your holster (yeah, you'll need a holster) at all times, and a can of Febreeze in your back pocket. In the battle between you and student housing grime, channel your inner Monk and you'll always win.