Your Pet Fostering Future
It's the perfect situation: All the perks of owning a pet with none of the responsibilities.
By Kristina Fernandez, Florida State University
---
Many students who are away from home are usually missing the family pet, and want to fill the gap by finding a new best friend.
College students usually think getting a pet is a great idea, but in reality, it is a lot more work than it seems. When students realize the amount of attention, care and maintenance a pet requires, they can get overwhelmed and realize that it is too much for them to handle.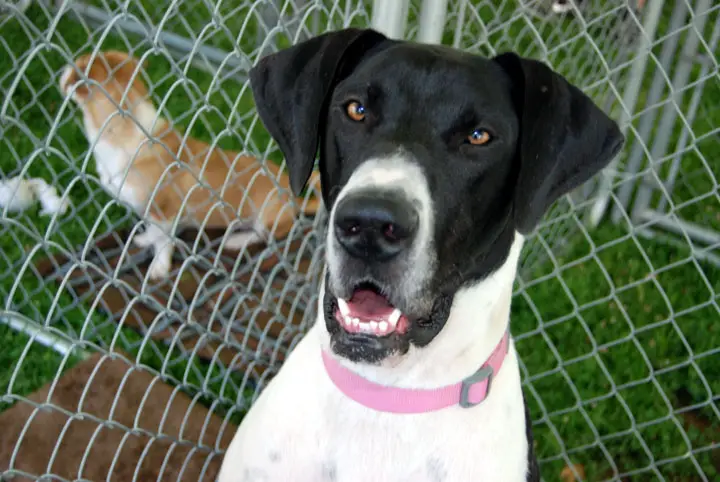 When the animal seems to be more trouble than it's worth, the student might give the animal back or hand it off to their parents, making it their problem.
If you're in the predicament of deciding whether or not to take the plunge and get a pet, or if you just want a pup around for awhile, there is something you can do about it. The solution to the problem is fostering.
Why Foster?
Acting as a foster parent for an animal service helps the pets find a loving home and makes you a crucial part of the process. Fostering a dog for awhile is a great way to see if you are ready to be a pet owner.
Some students have busy schedules that prevent them from being able to make the commitment, and others may be considering adopting, but do not know if they are capable of the responsibility. Becoming a foster parent has positive and negative aspects.
Cash for Puppers
First off, if you decide to foster a dog you will save money. Typically, the animal will come with all of the necessary shots and accessories. You should also expect them to already be neutered, as it would be unusual for a service to just hand over a dog that has not been properly taken care of first. Taking care of your dog might be very expensive, but there are many different ways to pamper your pet, even if you don't have a lot of money to invest.
The kind of equipment that will come with the pet will vary. Some services will give you everything from toys, a leash, bed, bowls, dog food and bones, whereas others will just hand you a leash and send you on your way.
Love at First Bark
As a foster parent you are a big part of finding the little guy a loving home. One of the best perks is having a fuzzy friend around to help you relieve some stress when assignments overwhelm you. They will be there to calm you, motivate you to get out of the house and take your mind off of things for a bit.
Why stop there? Take them with you on a run or walk and get some exercise in. See, this was such a good idea. Your new buddy will also make you more responsible, teaching you time-management and how to take care of another life. And don't forget that if you fall in love with your fuzzy guest, you are also eligible to keep him.
Sometimes, you will be minding your own business fostering and the perfect dog comes your way. It's like falling in love, but better, because it's a dog.
Free Returns
Finally, one of the best parts, even though it doesn't sound that great, is you can give the animal back if you cannot handle having it around or are incapable of giving it the care that it requires.
Yes, you can give the animal back if you adopt it, but the guilt is so much worse.
No Puppy Games
So, if you're seriously considering being a foster parent for an animal, there are still some things you need to remember. The experience will not be all sunshine and rainbows. Hang on for a second, because it's about to sound like a lecture from your mother.
Even though fostering is a temporary gig, you are still taking care of a life; it is a big responsibility that should be handled with full attention. You are just meeting the animal and it could potentially be young, so its listening skills could suck.
Potty Problems
EXPECT ACCIDENTS. If you have carpets, then you should be on red alert at all times. The little guy might need time to learn your schedule. He just came from another environment, and your timing is probably not what he is used to.
On the other hand, depending on the service you are fostering for, you may not be given the choice of what kind of dog you foster; it might not be a cute little pup, it may be a full-grown dog, in which case potty-training will be less of an issue.
Location, Location, Location
Before fostering, it is important to assess how pet-friendly your neighborhood is. Unfortunately, if you don't live where pets are allowed, fostering probably isn't the best idea.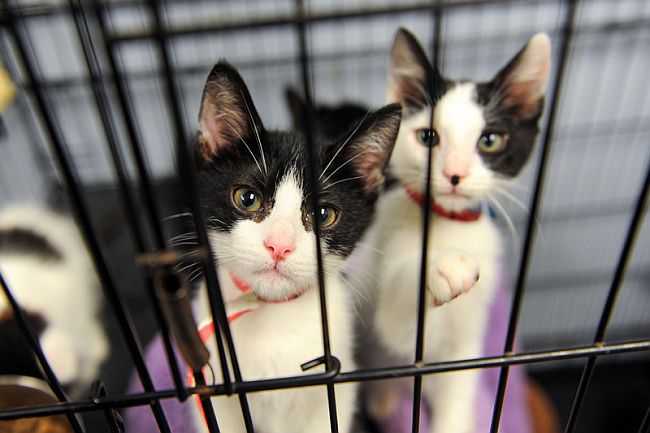 If there is no way you can bring home a pet, you can always volunteer at your local shelter, or if you're the laziest person in the world, stick to watching puppy videos.
Nix Puppy Mills
Next, make sure you contact a credible fostering company, and not some place that is just trying to get rid of dogs.
Ask plenty of questions about the process; make sure you know how fostering works before getting yourself into it.
Bittersweet Love
And finally, a previous positive that is now a negative is that you might fall in love with the dog, and when the times comes to give it away, you will be heartbroken.
In the end, having an animal around is a complete plus, but the cons could be enough to deter you from making the commitment, and there is nothing wrong with that. As college students, you have classes, club meetings and extracurricular events to attend, so keep in mind your commitments when deciding whether or not you will have time to take care of an animal.
Being a foster parent can be a rewarding experience, as for a couple of weeks or so, you are taking in a pet that you will help find a home. If you fall in love with your fluffy houseguest, and believe you are ready, you can keep it.
Keep in mind all of the pros and cons. Look into local animal shelters or fostering services in your town, and make sure where you live allows pets. Typically, fostering is more for dogs, but some places might offer cats, although it is unlikely.
PetFinder has a foster care page where you can enter your location and find available animals, but Google could also be helpful in your search. So, enjoy your time with your new companion, and feel good that you are the one to give the doggo some love and a new home.