The College of William and Mary has appointed its first female president ever. Her name is Katherine Rowe and she first served as a provost, dean of faculty and vice president for inclusion, diversity, and equity at Smith College.
During her time as a vice president for inclusion, diversity and equity at Smith, she hired more people of color and the faculty became more representative of the student body. She will become the 28th president at the College of William and Mary and succeed W. Taylor Reveley III. Her position will start on July 1.
Todd Stottlemeyer, who is a rector of the College of William and Mary, commented on Rowe's new role: "The Board is thrilled to make this announcement and welcome Katherine Rowe to the William and Mary family." The members of the board supported Rowe's position and congratulated her on the new promotion.
Rowe herself commented on her new role: "As someone who has spent 20 years at institutions with a deep commitment to educational access for students from all incomes and backgrounds, I am particularly drawn to William & Mary's abiding commitment to serving the public interest. I look forward to working with – and learning from – the dedicated faculty and staff, talented students and William & Mary's passionate alumni, parents and friends."
Before she ascended into the higher positions at Smith, she went to Carleton College to pursue her bachelor's degree in English. Then she established her master's degree and Ph.D in English and American literature at Harvard.
Last but not least, she majored in Cinema and Media Studies at NYU's Tisch School of the Arts. After pursuing higher education, she became an English professor at Bryn Mawr and then an assistant English professor at Yale.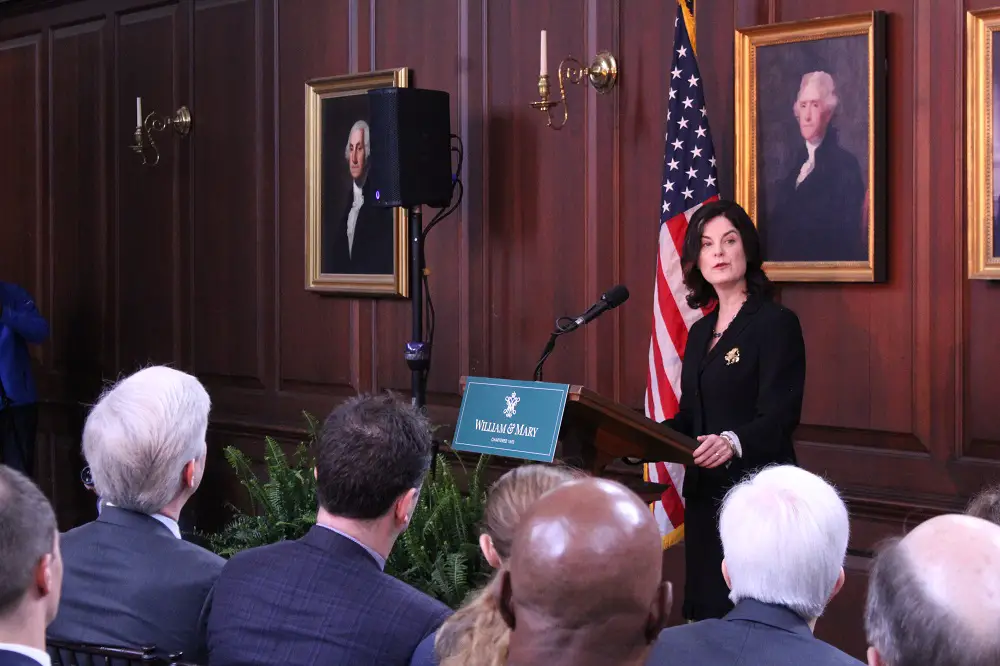 By appointing its first female president, the College of William and Mary sends the message that it wants to provide a progressive environment for its student body.
The hiring can also send the message to other colleges and universities to look for presidents that share their view and can represent the students as a whole.
Though the ratio of men and women in college is nearly 1:1, more women than men graduate and hold college degrees. According to Forbes, 60 percent of degree-holders are women.
According to a study in the journal "Gender and Society," the disparity between male and female college-graduation rates is more psychological than aptitude-related.
The study holds that men are less willing to take on the heavy debt loads that are increasingly required to complete a college degree. When they reach the point of owing $12,500 in school loans, men "are more likely to be discouraged" than women — and to decide it makes sense to leave school and start working full-time.
Still, given that the college system produces more female graduates, it makes sense to see an increasing number of female presidents of universities. To be statistically representative, in fact, there would be more female presidents than male.