Given the huge successes of "Cinderella," "The Jungle Book" and "Beauty and the Beast," Disney is continuing their newfound trend of live-action adaptations of their classic animated films. When it comes to the Disney princess adaptations, casting is especially vital, as the chosen actress will have to carry much of the movie on her own.
A live-action "The Little Mermaid" was announced some time ago, and recent rumors have renewed fans' excitement for the movie. It is being said that former Disney Channel starlet Zendaya Coleman is under consideration for the iconic role of Ariel the Mermaid, and in my opinion, a better choice couldn't be made.
When "The Little Mermaid" was first released in 1989, it sparked the beginning of what's known as the Disney Renaissance era, a period of about 10 years wherein some of their best movies to date were released. Audiences liked Ariel from the get-go because she seemed more opinionated and independent than prior Disney princesses.
Ariel's defiance of her father and sassy attitude began a new mold for princesses, and Zendaya could capture her spunky personality well. She's already shown how she can portray a character that goes against the grain with her "Spider-Man: Homecoming" character, Michelle.
Michelle frequently chose to dance to the beat of her own drum in the movie, regardless of what everyone else was doing. This was evident in the scene when she wouldn't enter a certain building while on a school trip (despite the teacher encouraging her to) because it was built by slaves. This attitude is reminiscent of Ariel's persistent defiance of her father in her forbidden interactions with the human world.
Like all Disney movies, "The Little Mermaid" also had its comedic moments, though the film isn't generally considered to be a part of that genre. Zendaya rose to fame on the popular Disney Channel sitcom "Shake it Up," which had a typical brand of kid's humor, so it is more than likely that she will be able to pull off any jokes swimmingly (pun intended).
The 22-year-old actress has also dabbled in music with success, as shown by her mildly popular single "Replay" and her recent role in the musical film "The Greatest Showman." The music was an essential part of "The Little Mermaid," particularly the protagonist's singing voice, which is singled out as being exceptionally lovely throughout the movie.
While Zendaya's vocals may not be up to the standard of Ariel's original voice actress, Jodi Benson, who spent time on Broadway before nabbing the role, the outspoken young star still has a pleasant voice that I think could work well with a lot of the songs in the film, specifically "Part of Your World."
Not to mention, she has more singing experience than Emma Watson of "Beauty and the Beast," whose performance many suspected of being overly auto-tuned. Hopefully, this won't happen to Zendaya, and the filmmakers will trust in her ability to carry the movie's memorable songs on her own.
One of said memorable songs, "Kiss the Girl," fixates on another key component of the film: Ariel's romance with Eric. It is central to the plot of "The Little Mermaid," as it is what drives Ariel to the sea-witch Ursula and then to the human world. Their relationship, while not very well-developed, had many sweet moments, and the chemistry was certainly present.
Zendaya has demonstrated her ability to play one half of a couple involved in a forbidden romance with her work in "The Greatest Showman." She and Zac Efron pulled off the romance well, displaying their chemistry best in the musical number "Rewrite the Stars."
"Kiss the Girl" is a similar romantic musical number and much of the chemistry in the scene comes without dialogue, relying mostly on facial expressions. The success of the live-action depiction of Ariel's romance does not depend on Zendaya alone.
Whoever is cast in the role of Eric must be someone with whom she has chemistry. Ariel literally cannot speak to Eric, what with her voice being stolen by Ursula, so there's little dialogue to fall back on to build up their relationship and make audiences care.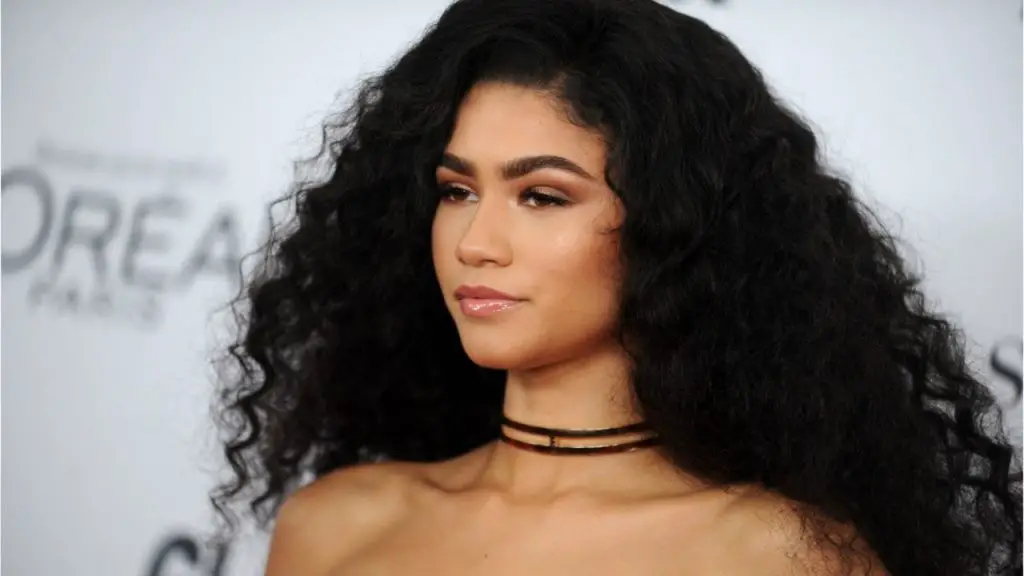 Frankly, I think Zendaya could have chemistry with a cardboard box, so I'm not too worried. People clearly see chemistry between her and her male costars whether or not they played love interests to one another, as shown by the loads of Zendaya and Tom Holland (Todaya? Zom?) shippers that developed after "Spider-Man: Homecoming."
In casting Zendaya as Ariel, Disney would also be contributing to racial diversity in movies, and I'll always be excited about that. The actress is biracial (half white, half black) and the character is fully white. Once upon a time, Zendaya wouldn't have even been considered for this role. Come to think of it, there aren't any biracial Disney princesses, so if Zendaya is cast, this would be encouraging representation in film for biracial little girls in the audience.
One thing that people often forget about "The Little Mermaid" is that Ariel is really just a teenager. Her actions in the film (running away from her kingdom and family for love) seem bold at first, but they're truly just reckless and borderline dangerous. Although everything worked out in the end, tragedy was a big possibility. Maybe Ariel should have listened to her father, like most 16-year-olds should.
At 22, Zendaya may be able to bring across Ariel's typical teen behavior even better than Jodi Benson did, who was around 27 when she voiced the character. After all, Zendaya was an adolescent herself not too long ago, so in identifying with Ariel's feelings and struggles for independence, she would be able to convincingly depict her endearingly child-like attitude.
As of now, the jury's still out on who exactly will be playing Disney's marine princess, but if Zendaya is in the running, she's certainly got my vote. She has experience in all the right areas for the role, and her charisma and popularity could only help those box office numbers. Plus, she'd look great with bright red hair.