Spring break season is coming across the U.S., which means party-hungry students will take over cities inside and outside the country. The week-long vacation from school has become a rite of passage in American culture as during this time, students can exploit their newly-adopted adulthood. This is also a time for decision-making, as a map is full of great potential destinations.
The folks at Project Know took the time to analyze where students like to travel and what they like to drink. The study could be useful in the planning process as you decide whether you want a classic place or an emerging hotspot.
Project Know is an online platform dedicated to helping and educating people who may know someone struggling with addiction. On top of that, they offer resources for addicts and alcoholics, presenting them with the options available for treating their addiction.
As part of their effort to inform, they scraped over 800,000 Instagram posts containing the hashtag #springbreak. The images came from the March 1, 2017 to April 30, 2017 timeframe. By looking for specific keyword hashtags including #beer, #booze, #chug and more, the study determined the presence of alcohol.
Miami's Still King
Florida has been the staple destination for generations of spring breakers. The sunny sky, sandy beaches, theme parks and vibrant nightlife make it the best place to forget about papers, midterms and projects. Per Project Know's data, Miami was the top spot for students in 2017, with more than 15,300 #springbreak posts.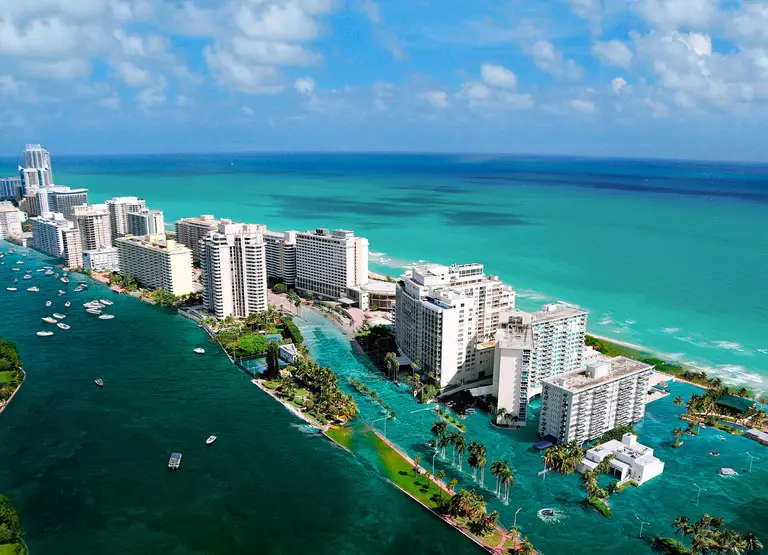 The city is a hub for lively pool parties, top-level clubs, ideal alcohol-drinking weather and a wide variety of restaurants and shops to have a breather. A lucky few will also have the chance to coincide with the famous Ultra Music Festival, the ultimate party for EDM and rave fans. Because of all of this, it's no surprise that the city is the top place for spring breakers.
New York City came in second with more than 9,000 posts, despite the cooler climate during the time period evaluated.
Overseas Boom
Spring break can definitely be expensive, but a lucky few have the pocket to take their freedom from school to the next level. The data collected by Project Know throws some interesting results about the growing popularity of cities outside the United States.
Mexico still reigns with eight cities in the top 20 with Cancun taking the lead over Cabo San Lucas and Isla Mujeres. The southern neighbors have a strong presence because of their proximity, making the plane rides shorter. On top of that, flocks of tourists go there year-round, so not knowing Spanish probably won't be too big of an issue.
Moving on from Mexico, the data shows how Europe and even Asia are growing amongst spring breakers with stronger spending power. Staples such as Paris, London, Amsterdam and Rome round out the top 10. Tokyo, Seoul and Dubai are arguably the biggest surprises with each city having roughly a thousand posts.
The overall picture of international cities shows us how there's a growing crowd of students who look for a different style of adventure. Domestic and Mexican spots all probably revolve around drinking and getting tanned.
On the other hand, Paris, London, Dubai and others probably lean more towards sightseeing and taking in a foreign culture. The data backs this, as London, Tokyo and Amsterdam are on the lower end when it comes to alcohol-related posts, which is the complete opposite of the Mexican destinations.
Boozy Activities
Given that school isn't in session and (almost) every spring breaker has the same goal in mind, alcohol undoubtedly plays a big role when it comes to spring break, though it varies from student to student. However, the data by Project Know points at a significant boozy presence in Instagram posts.
Domestically, nearly 10 percent of posts made in the Fort Lauderdale area contains mentions of alcohol. Outside of the beach scenery, sin city Las Vegas comes in second, probably due to the overwhelming number of party options on and outside of the strip.
New Orleans rounds out the podium thanks to its bohemian vibe and lenient public drinking laws on bar-filled Bourbon Street.
Internationally, the song remains the same with first-placed Puerto Peñasco, Mexico having almost 12 percent of booze-infused posts. Out of the top seven cities, six are from Mexico and all are above the 8 percent mark. Montreal, Canada sneaks into the top five thanks to its interesting mix of arts/culture-oriented activities and an energetic nightlife.
Poison of Choice
Since alcohol is undoubtedly present in a way, regardless of shape or form, students will have the entire liquor repertoire at their disposal. Still, with the tremendous number of options, spring breakers are mostly settling on a good old beer.
More than 40 percent of posts included a cold one in there, with its fancy cousin wine coming in second with 21.3 percent. Hard liquor doesn't miss the party, with cocktails and margaritas being the drink of choice in roughly 9 percent of the total posts.
Beer and wine have the grand majority here because of its affordability. While there are exquisite expensive wines and local craft beers, the best way to stay on budget is picking the cheap stuff.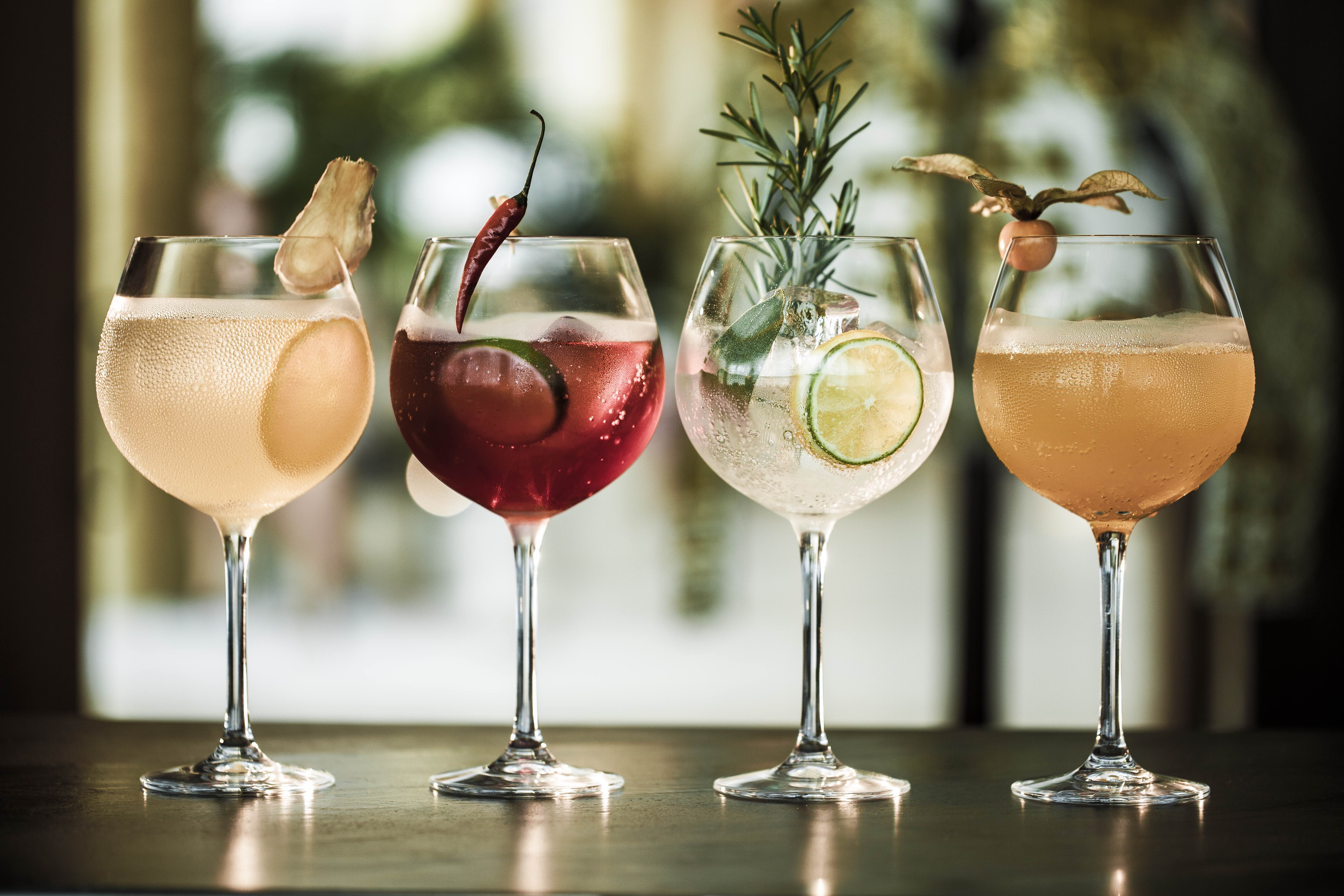 Nevertheless, bars most likely offer more attractive cocktail deals, which makes the data interestingly hopeful. The fact that students go for low alcohol content drinks could mean that they are consciously making the choice to be a bit safer.
The cheap $2 rail mixers can be tempting, but the soft drink and hard liquor mix could drive you to drink more, surpassing the optimal buzz and placing yourself at a higher risk of alcohol poisoning.
Wrap Up
Of course, Instagram alone can't predict what your fellow students are doing out there during their spring break adventures, but Project Know's hard work paints a good picture of what's going on. The precious week won't be happening once you graduate, so it's best to use that time to explore and do the things you may not have time to enjoy in the future.
Drinking can be fun, yet its effects could forbid you from enjoying the present. Thanks to the data, an important group of students seems to be more interested in non-traditional activities and destinations.
Florida is an all-time classic hotspot, but the world's too big to just settle for the sunshine state. Looking at what a growing number of students are doing, it seems that more cultural explorations could be the future of this American rite of passage.