"There is a fifth dimension beyond that which is known to man. It is a dimension as vast as space and as timeless as infinity. It is the middle-ground between light and shadow, between science and superstition, and it lies between the pit of man's fears and the summit of his knowledge. This is the dimension of imagination. It is an area we call the 'Twilight Zone.'"
Anyone who claims to be a fan of the cult television series "The Twilight Zone" knows these words well. The original series ran for five seasons from 1959 to 1964 and enjoyed tremendous success under the guidance of Rod Serling, the anthology's producer and host.
Luckily for those fans, there's more to come. A "Twilight Zone" reboot is set to hit TV in 2019 with Jordan Peele at the wheel. Peele has been tapped as both the series' executive producer and host.
"I was terrified," Peele told Variety about replacing Serling's role. "Why would I ever jump into the most established, pristine shoes in all of the genre? I could rip Twilight Zone off and call it something different and not be compared to Rod Sterling. So I stepped away from it. And then several months later I got another call."
"If we approach it without ego and sort of bow to Serling, that will hopefully suffice for our fellow 'Twilight Zone' fans, but also bring back a show that I think is needed right now," he continued. "Because it's a show that has always helped us look at ourselves, hold a mirror up to society."
The Twilight Zone Host Announcement
While there have been several rather unsuccessful reboot attempts — one in 1985, one in 2002 and a film in 1983 — is it possible that those tries failed because America (and the world) just wasn't quite awful enough yet?
The original series found such success because the fear in the episodes was pulled from the fears of society. "The Monsters Are Due on Maple Street" was on episode about witch-hunts, paranoia and mass hysteria that drew directly from the communist paranoia of the time. "Eye of the Beholder" and "Number 12 Looks Just Like You" were both critiques of the beauty standards that were prevalent in the early 1960s. They feature themes of conformity, unrealistic beauty expectations and what was considered "normal."
While there was certainly stuff going down in the 1980s and early 2000s, maybe this reboot will find its foothold in 2019 because the country is now more divided (and arguably more paranoid) than ever. And because "The Twilight Zone" draws from actual societal events as its source material, there will surely be a lot we can recognize and relate to in the coming episodes.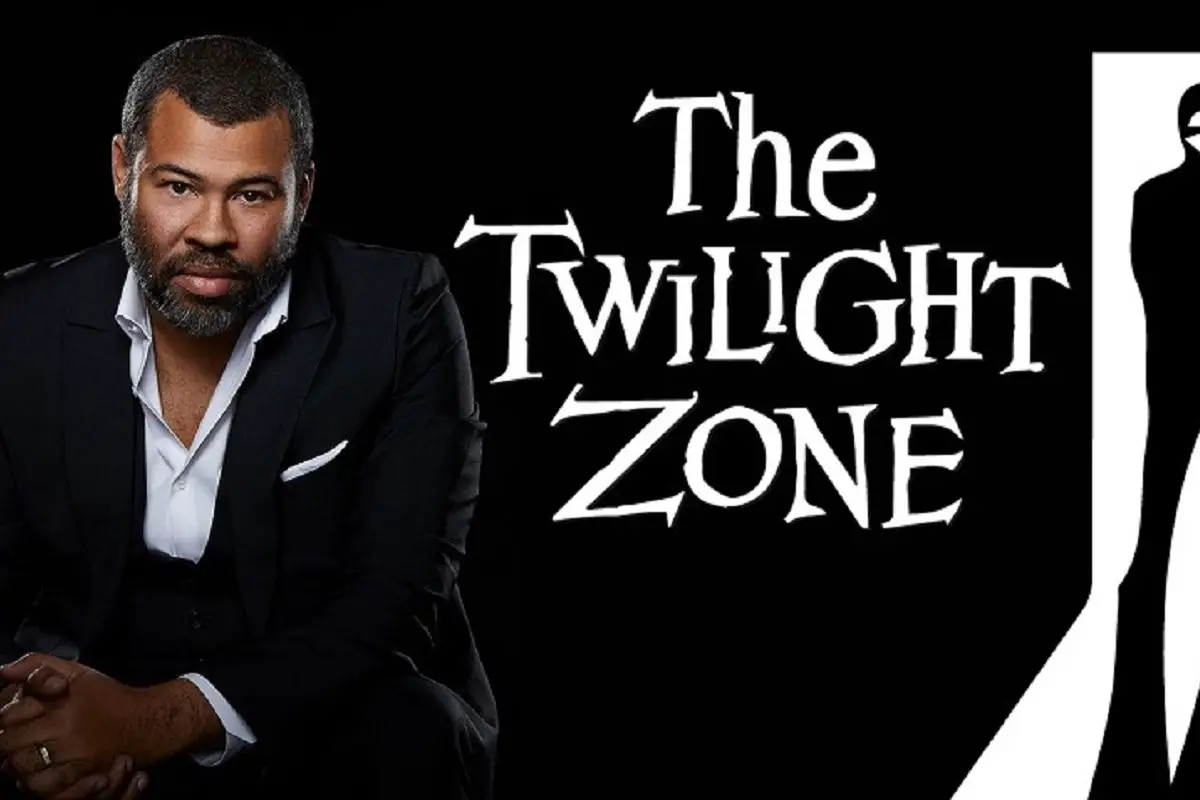 There's really no better man for this job than Jordan Peele, whose recent work has shown just how adeptly he can hold a mirror up to society's face and manipulate our worst fears. Both "Get Out," which he directed, and "BlacKkKlansman," which he produced, struck chords with viewers across the country who recognized awful truths in the two films.
"Too many times this year it's felt we were living in a twilight zone, and I can't think of a better moment to reintroduce it to modern audiences," Peele said to Variety.
For fans of the original show, get ready to revisit your favorite themes of existential dread, paranoia and mortality when "The Twilight Zone" airs next year. For fans of America, get ready to see everything that's wrong with our country.