A Series of Exciting Developments
Everything, from the episodic format, superior acting and involvement of Snicket himself, suggests that the show won't get off to a bad beginning.
By Michelle Criqui, James Madison University
---
What are your plans for Friday the 13th?
If you were to listen to Lemony Snicket, you should definitely not spend your time watching Netflix's new, eight-episode adaptation of "A Series of Unfortunate Events." As the show's theme song goes, it will inevitably ruin "your evening, your whole life and your day."
But that's exactly why you should be excited to check out Netflix's take on Snicket's mysterious, zany, world-renowned book series of the same name, which comes complete with those famous narrative asides and pointed interjections from the author himself that made the books so hard to put down.
After an initial attempt to translate the books onto the big screen in 2004—produced by Nickelodeon and starring Jim Carrey as Count Olaf —the movie ultimately failed at the box office, severing its hope of extending into a film franchise.
A Series of Unfortunate Events Official Trailer (2017) Netflix Series HD
But after 13 long years, "A Series of Unfortunate Events" has finally found a much better fit as a Netflix Original series, with several more hours' worth of room to fully spread its eccentric, creative legs and do each book the justice it deserves.
So clear your evening, and prepare to spend some time with the dreadfully unfortunate Baudelaire orphans: Violet (Malina Weissman), Klaus (Louis Hynes) and baby Sunny as they are forced to live with their distant relative Count Olaf (Neil Patrick Harris), who is dead set on receiving the children's lofty inheritance.
If that wasn't enough to convince you, here are a few reasons why you should tune in.
1. Neil Patrick Harris Is the Perfect Count Olaf
As soon as I read the news that NPH was cast as the series' main antagonist, I was fully onboard with this adaptation. The character of Count Olaf is known for being incredibly strange, mysterious and a so-called master of disguise, which NPH fits to a T with his love for all things magical (he's the president of The Magic Castle in Hollywood) and the unabashedly quirky characters he's portrayed over the years, including genderqueer rockstar Hedwig in the Broadway musical "Hedwig and the Angry Inch" and idiosyncratic womanizer Barney Stinson in "How I Met Your Mother."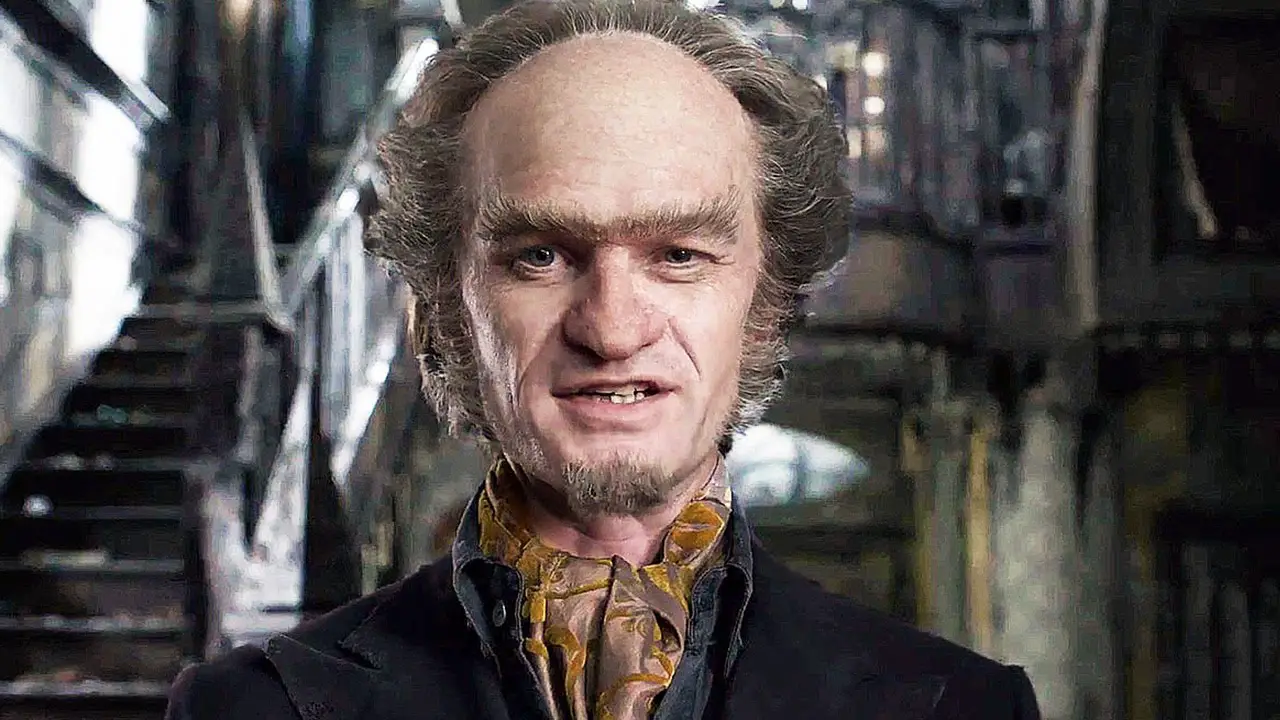 In the trailer alone, NPH showcases his unique sense of comedic timing, along with his willingness to fully immerse himself in every character he portrays. The only question will be whether viewers will be able to dislike him as the Baudelaires do in the books. My guess is that he'll be one of those villains you just love to hate, but hate that you love.
2. Lemony Snicket Himself Wrote the Series
Daniel Handler, who wrote "Unfortunate Events" under the pseudonym Lemony Snicket, was hired to write all eight episodes of the series, ensuring that his distinctive voice is carried through onto the screen. This was an aspect of the 2004 film that just wasn't there, as Handler's version of the screenplay was drastically changed to fit into the traditional three-act structure of most Hollywood movies.
What the film lost in this process was the strong narrative voice that made the books stand out in the first place. As Snicket, Handler addressed readers directly, warning them that the stories they were about to read were very sad, and that the reader should pick something else to read instead.
But it was this strange reverse psychology that worked wonders on the series' younger audience, drawing them in and refusing to talk down to them.
In the Netflix adaptation, Lemony Snicket actually becomes a physical character within the show's universe (played by Patrick Warburton in the first episode), narrating the story and inserting wry comments here and there, just as he does in the books. With the proper voice in place and the real-life Lemony Snicket helping to craft this series himself, it's sure to be a winner.
3. It's Directed by a Superfan of the Books
Barry Sonnenfeld—best known for directing "Men in Black" and the "Addams Family" movies—was first hired to direct the 2004 version of "Unfortunate Events," but ultimately left the project due to financial constraints. But now he's back on board with the Baudelaires, and has used his fan-fueled expertise to create an adaptation that is both true to the novels and itself, as it sets itself apart in costumes, CGI design and storytelling methods.
Sonnenfeld chose to spread the events of the first four books—"The Bad Beginning," "The Reptile Room," "The Wide Window" and "The Miserable Mill"—into eight fifty-minute episodes, rather than attempting to squish together the events of many books into a single feature-length film, as was done in 2004.
Also, thanks to Sonnenfeld's love for the books, plenty of references are mixed in for fans, along with the VFD (Volunteer Fire Department) symbol appearing in a wide variety of places throughout the episodes, hinting at its larger involvement in both the series and the children's lives as the story progresses.
Whether you've read the books or not, Netflix's take on this wacky, wonderful series will take you out of your comfort zone and into a mysterious world in which disaster and mayhem is a solemn, yet fun, guarantee.