How do you watch TV?
If you're like most viewers today, odds are you're using a variety of devices and online streaming services to catch up on the latest television trends before you even pick up a remote. While many people have been trying to prove for years that the internet is simply killing television altogether, it's becoming more and more apparent that the it's actually reinventing the television platform entirely.
So it's not television that's facing death — if anything, it's cable services, and other expensive means of watching the same shows for much more than you'd pay for subscriptions to online streaming sites such as Netflix, Amazon Prime or Hulu Plus.
As Greg Satell wrote in a 2015 Forbes article: "The truth is that, beyond infrastructure, cable companies are providing little, if any value…although Netflix charges less, the company earns roughly the same per subscriber because it does not have to pay fees to cable providers."
What this means for cable companies is that as online streaming sites progress in their services, popularity and worldwide reach, the need for a bulky cable box on your TV stand is rapidly becoming obsolete. Some companies, such as Comcast, have come out with programs to eliminate the need for the box without getting rid of your cable services altogether, through an app available on smart TVs and "other Internet-based video services" to stream cable TV.
But let's be real here — when was the last time you actually sat down on the couch to channel surf?
Odds are, you instead spend hours browsing through Netflix's ever-increasing selection of movies and television, which now include full, ready-to-watch seasons of popular Netflix originals such as "Stranger Things," "Fuller House," "The Unbreakable Kimmy Schmidt" and "Orange is the New Black," which have been stealing the show and earning all sorts of acclaim.
With the rise of these relatively cheap, extremely accessible streaming methods, it's easy to wonder how cable has even stuck around as long as it has. Some channels have even seemed to jumped ship in order to become more online-streaming-accessible, such as HBO Now, which allows subscription holders to watch HBO shows and movies through any mobile device or computer. Without the need to pay cable companies for a slot in their lineup, HBO is able to keep all of its earnings from subscriptions and thrive all on its own.
So why even bother with cable when you have entire series and a wide variety of movies at your fingertips, for a much lower price than you'd have to pay for the box? You might argue that the loss of live TV might not be worth cutting the extra costs. But there are actually plenty of websites and services online on which you can stream live TV, and while some do require you to log in to your cable subscription for access, others are entirely "free" (if you can get around the ads and potential virus threats). But still, free!
Not only that, if you run a couple of simple Google searches (and have an ad-blocker installed on your computer), you can find virtually any show or movie under the sun to watch for free on your computer or mobile device. Free streaming websites such as Putlocker and torrent websites such as the Pirate Bay all provide the means for users to watch and download basically anything they'd like.
This, of course, can potentially be dangerous for your computer and may use methods that infringe on copyright laws, but somehow these websites keep popping up and managing to stick around. Just last month, Variety reported that: "In 2015, out of a total 78.5 billion visits worldwide to film and TV piracy sites visits, 73.7 percent were to streaming sites, according to a data analysis by U.K. antipiracy firm Muso."
While an effort has been made to help reduce illegal streaming and downloading, which even included Google receiving requests to erase hundreds of millions of links from its search engine that infringed on copyright laws, it seems as though this train is one that will be extremely difficult — if not entirely impossible — to stop for good.
What this means for the future of online entertainment streaming is still unclear. But what we do know is that as the Internet continues to expand and advance, the traditional methods of watching TV will become more and more outdated and even non-existent. Just this past January, Netflix announced that it would be providing its services for basically every country across the globe, broadening its reach exponentially.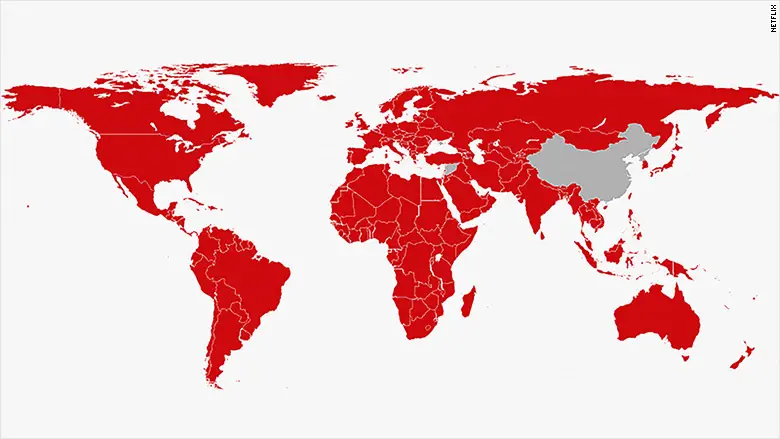 "You are witnessing the birth of a global TV network," said Netflix CEO Reed Hastings during his Jan. 6 speech. "We are just beginning to break down the barriers so the world's best storytellers can reach audiences all over the world."
As we head toward the next decade, and eventually, the loss of cable television as we've always known it, I'm sure we'll find that the '20s will be roaring with new possibilities and a global connectivity unlike anything we've seen before. Until then, we'll have to just stay tuned.