Let's go back to a time where music was rocking and rolling, the streets were for bikes and the decade was full of Dungeons & Dragons with friends who always had your back.
Even though most students weren't around in the 1980s, the nostalgia of the era still lingers heavily today in pop culture, whether through movies, books or, occasionally, Netflix original shows. So, when "Stranger Things" premiered in the summer of 2016, fans of the decade had their wildest dreams come true.
The minds behind the series that pay homage to the era like to keep fans on their toes, though, as the Duffer Brothers seem to have a lot up their sleeves in terms of plot twists and unpredictable developments.
With the show's second season wrapping up in Nov. 2017, the series has now only aired a total of 17 episodes over the span of almost two years, leaving viewers still trying to fill in some missing plot holes.
In that vein, here is my wish list for Season 3 (which is reportedly dropping in early 2019), including developments that I and other fans would love to see in the next few episodes.
Fans want to see characters evolve
Every fan loves seeing their favorite characters grow throughout a series, and the viewers of "Stranger Things" are no different.
One character that fans want to see evolve even more in Season 3 is Jonathan Byers. His personality has continually evolved with every episode since the beginning of the show. He learns to come out of his shell, well at least a little, with the help of Nancy Wheeler.
Even though the two teenagers are technically minor characters in the show, they are still relevant to the plot and their relationship is popular among fans, with their connection growing from that of friends in Season 1 and into something entirely different in Season 2.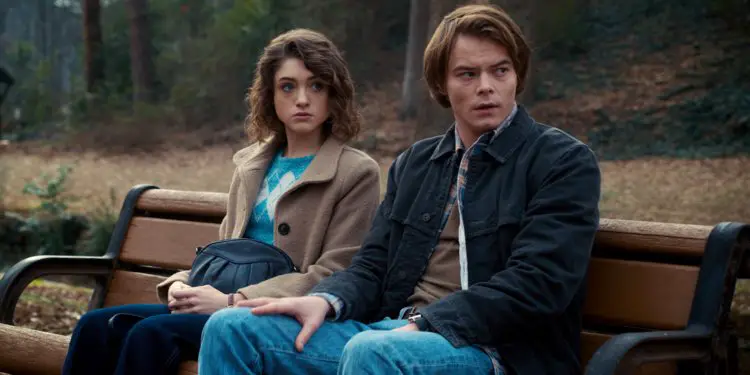 Both of their personalities are shy and timid, yet they gradually adopt courage as Season 2 takes them down dangerous paths to stop the danger in Hawkins, Indiana. It is these small character developments that fans want to continue to see in Season 3.
Minor characters in a series are just as crucial to the plot as the main characters because they can either destroy or make the plot lines flow better. Without Nancy and Johnathan having taken matters into their own hands, who was going to get answers about Barbara's death?
Maybe Nancy's younger brother Mike and his friends, but they were always busy keeping the Mind Flayer from taking over Will Byers' body.
Will gets a well-deserved break
One of the main hopes for Season 3 is a less turbulent storyline for Will Byers. Well, that hope is becoming a reality as "Stranger Things" moves into the third season.
The series is moving the focus away from Will Byers, a character who has suffered immensely since the very first episode. A blogger gave fans hope for Will's plot line with his January post about a third season teaser from a "Stranger Things" crew member.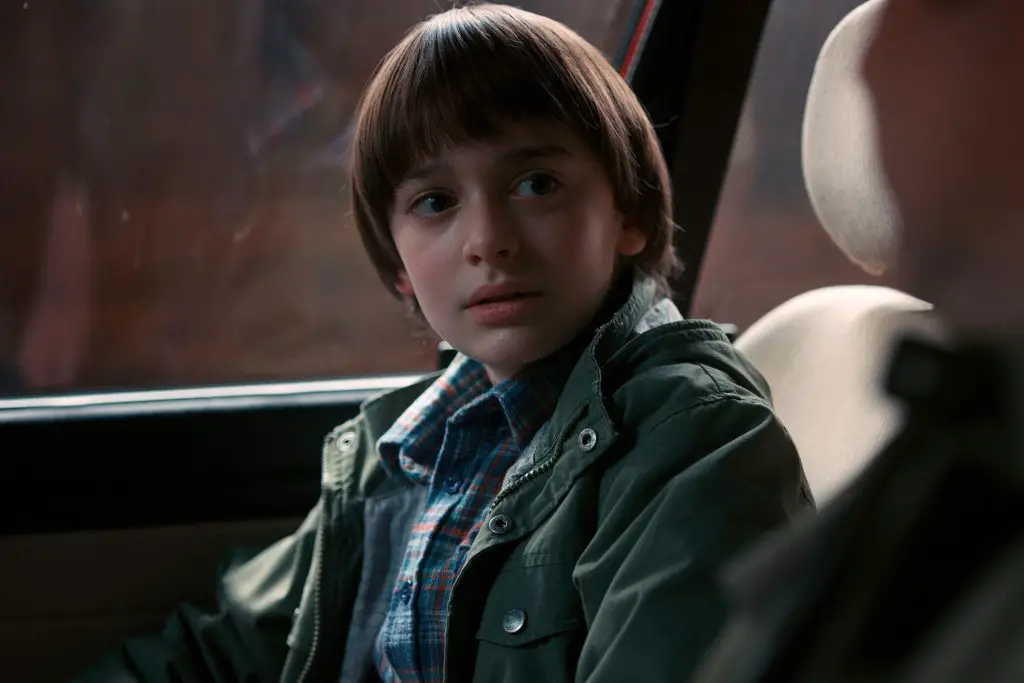 In an interview with Glamour, Executive Producer Shawn Levy confirmed the status of Byers' role in the upcoming season. "We're going to give Will a break," said Levy. "We're not going to put Will through hell for a third season in a row. He'll be dealing with stuff, but he won't be at rock bottom the way we forced the amazing Noah Schnapp to play."
This is one plot line fans know they will see when new episodes hit Netflix at the end of 2018 or early 2019. So now fans have even more questions from this exciting news: Exactly how much of a break will the upcoming season give Will Byers? And which character is taking his place as the center of all the danger?
Eleven's past connects to Hopper's
Eleven and Sheriff Jim Hopper's pasts line up somehow, a theory fans speculate on since they are incredibly close throughout Season 2. Their connection is like no other in the show, given the fact that Hopper went out of his way to protect Eleven at all cost in the first season.
If first-time viewers somehow skipped the first season and watched the second one instead, they would probably assume that Hopper and Eleven are father and daughter. There is no doubt that they share a deep bond, both of them having grappled before with grief — Hopper having lost his little girl Sarah to illness and Eleven losing her mom to lab experiments.
But there is seemingly more to the relationship, as fans questioned why Hopper had a box of files in his grandfather's cabin with the name of Eleven's mom on the label.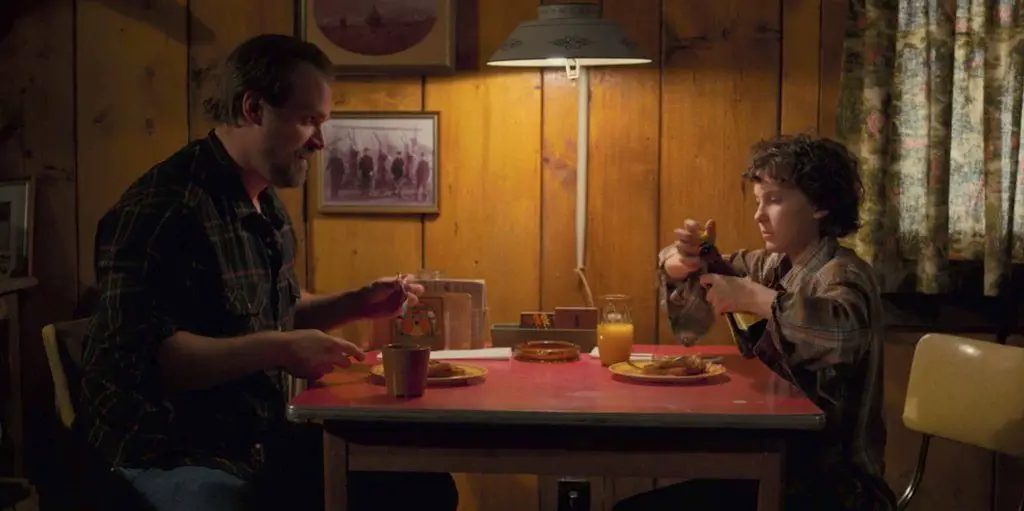 Did Hopper cross paths with Terry Ives, Eleven's mom, at the hospital where his daughter Sarah stayed? Or is it a possibility that Hopper ended up in the same lab where Terry and Eleven were when the experiments caused her mother's brain damage?
Answering all these questions are essential to understanding Eleven's past and maybe even why Hopper feels like he needs to protect her from the dangers of the "bad men" coming after her.
In particular, fans want to see more father-daughter moments from Hopper and Eleven, because who doesn't love seeing on screen the teasing and laughter shared between two people? That is one of the aspects that makes their scenes some of the most exciting and hilarious in Season 2's nine-episode run.
If viewers can understand how their pasts link together and the reason for their close connection, then maybe all the plot holes will be filled by the end of the upcoming season.
Dustin and Steve's friendship
A surprising friendship in any series is an excellent addition to the plot. Dustin Henderson and Steve Harrington are the perfect comedy duo that end up coming together for an off-the-wall reason when Dustin can't reach his friends one night.
Steve is a character that fans enjoy watching become more of a team player. During Season 1, viewers remember him as the arrogant yet sweet boyfriend of Nancy, but all that changes at the beginning of Season 2.
Fans see a shift in his character when he teams up with Jonathan, someone he dislikes for most of the first season. In episode eight, Steve picks a bat studded with nails as his weapon of choice to fight the Demogorgon and help protect the kids and everyone else.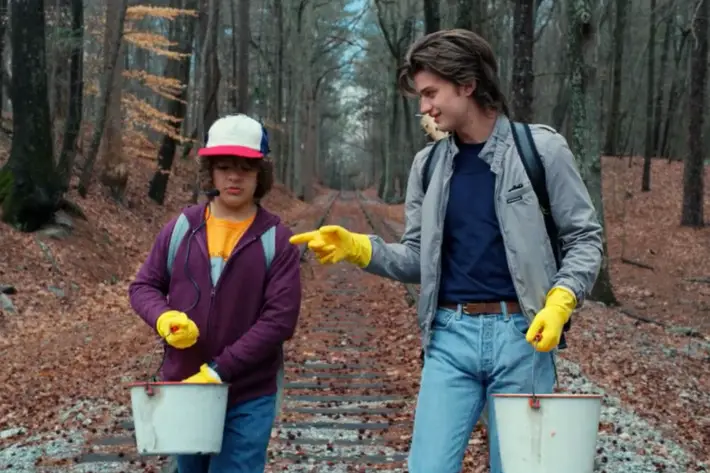 His shining moment in the entire series came in Season 2 when Dustin calls him for help. Even though their only interaction in Season 1 was during the previous battle with the Demogorgon, the two instantly click.
Fans see a brotherly bond develop between them, which makes their characters even more endearing, given that Dustin and Steve are the only characters that don't have siblings. They become a brotherly support for each other amid all the dangerous entities that threaten Hawkins.
Even though their bond consists of only the last four episodes of Season 2, viewers love the interactions between them and want more of this unlikely duo in Season 3.
Fans want to see more comedy and action scenes between them, and even some advice-driven ones thrown in the mix, such as when Steve drops Dustin off at the Hawkins Middle School Snow Ball at the end of the season finale.
The duo's connection is one that makes Season 2 a must-watch, and it is for that reason that their friendship scores a slot on the wishlist of plots for Season 3.
Hopefully the upcoming season of "Stranger Things" will bring answers since no cast members are spilling the details. Overall, the series grabs fans' attention as they travel back to 1983 and '84 to watch their beloved characters battle the Demogorgon and The Mind Flayer in their quest to close the gate to the Upside Down.
If they don't close this doorway, the Upside Down may take over Hawkins, Indiana, little by little. Even though the Mind Flayer seems to have been defeated, does that mean the end for the ominous atmosphere that looms over the town? Season 3 can only answer that question. Duffer Brothers, do your magic!