"If you don't love yourself, how in the hell are you gonna love someone else?" RuPaul Charles never fails to recite this quote at the end of every single episode of his show titled "RuPaul's Drag Race," which is critically acclaimed and ballooning in popularity. His words are inspirational, but love seems to be a double-edged sword when it comes to picking favorites and boosting certain queens over others.
Indeed, the underlying racism in "Drag Race" has fans and contestants bewildered, as it may be shifting the contest out of favor for queens of color. The show prides itself on being a show of diversity and representation, as it welcomes contestants from all over America and of all sizes and backgrounds. However, in recent seasons, an increasing number of people are calling out the show and its fans for racism.
The show has just finished airing its third season of "All Stars," a spinoff of the regular show in which producers put selected queens into a season of their own to get the crown. Among the contestants were the famed queens Milk and Kennedy Davenport.
The problem here stems from a particular comment Milk, a white queen, made to Davenport, a black queen, in which she says, "I think I would have chosen Thorgy to stay. I find Thorgy's concepts and her looks much more exciting." Milk's comments refer to a fellow white queen, Thorgy Thor.
It was no secret on the show that Davenport's track record was much better than Thor's. Davenport also comes from a well-decorated background, known for her dancing skills and history with beauty pageants. She has also won numerous titles for different competitions, some including Miss Gay Orlando 2016, Miss D'Elegance International 2013 and Miss Gay Black USofA 2009.
By commenting that Davenport's drag was not at an all-star level, Milk perhaps unintentionally conveyed that having a quirky, white queen is preferred over a simple, black beauty queen. While it is not new for queens to poke fun at other queens' styles, Milk's comment was in poor taste.
Contestants themselves are not afraid to point out the double standards of the show. Katya Zamolodchikova was a contestant on Season 7 of "Drag Race," as well as "All Stars" Season 2. As a white queen herself, Katya has spoken up about the underlying racism on the show, and fans and other queens applaud her voice.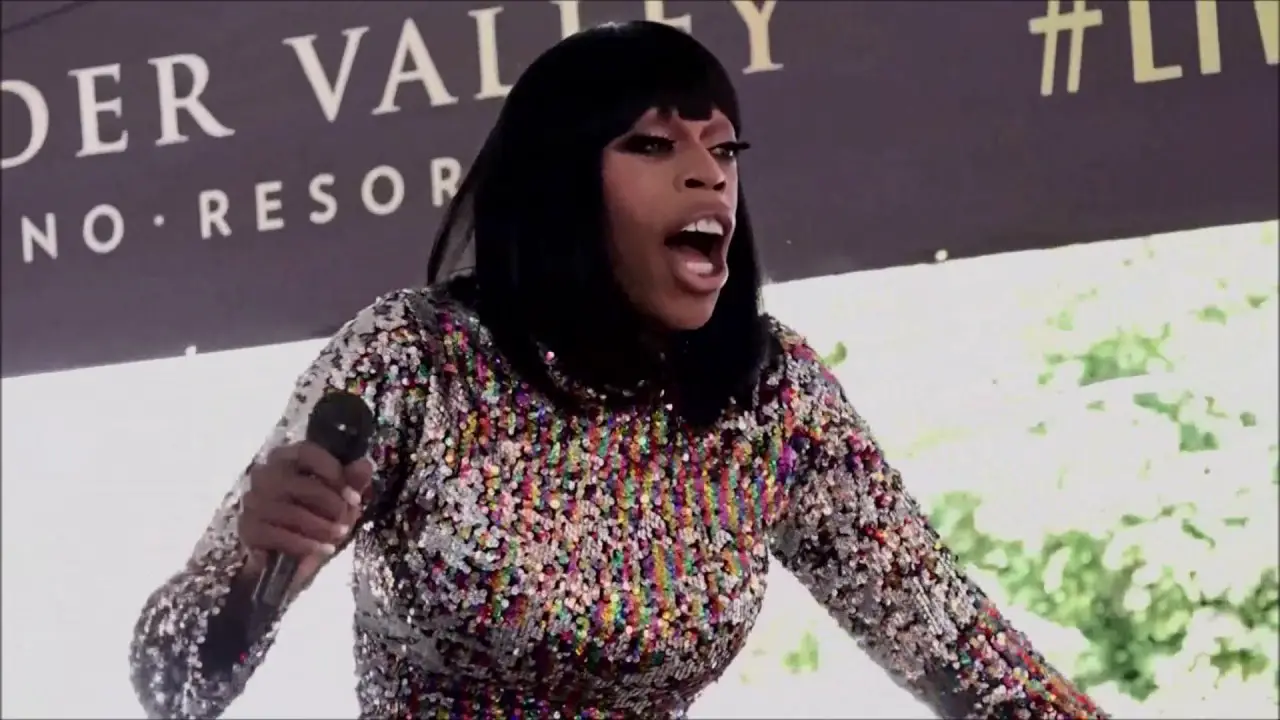 She talks about her season's unfairness, which surrounded the two queens Acid Betty and Jasmine Masters. "There is a significant racial component to the ways Jasmine and Acid were both treated during the show, and more specifically, after the elimination," she says in a Periscope stream awhile after their season aired.
Although viewers see both queens as outspoken and brash in their personalities, Masters definitely dealt with more heat for hers. After her elimination, racially-charged death threats flooded the queen's social media, prompting Masters and RuPaul to speak up in her defense.
"I've been called all [my] life, so that's not my problem nor [is it] hurting me," Masters says in her typed response. "What hurts the most is all the racist comments. Which I am not. I have just about every race in my family. And to read what other people of another race say to me makes me wonder for the first time is this how others see me."
Another outspoken queen, Tyra Sanchez from "Drag Race" Season 2, has not shied away from calling out the fans in particular for seeming to only accept black queens when they are fit into a conventional mold; if they seem too "stereotypically black," then they are quick to shut them down.
For instance, queens Shea Coulee and Nina Bosnian Brown are two contestants who immediately stood out for their individual fashion senses and bold personalities. Coulee lost the epic lip sync against her rival, Sasha Velour, and was immediately dismissed after the loss without a second thought.
That said, fans of the show regularly emotionally abused Brown during her season, and they complained that she was too paranoid and not emotionally secure.
Brown even spoke up on Twitter about Thorgy's elimination. Her post says, "[I]'m glad she's getting sympathy for the most part of her 'paranoia' because y'all let my black ass have it lol." Thor even had her own trending hashtag on Twitter, #justiceforthorgy, which was a cry of outrage from the fans who deemed it unfair.
Yet in a similar situation with Brown, the audience was radio silent. In both of the situations, viewers showed them less sympathy than their white counterparts.
Another unfair act that often takes place is the fanbase that grows or dwindles for respective queens. Many white queens, who happen to be conventionally attractive out of drag, garner a larger fanbase than queens of color.
The blatant racial bias brings up a whole argument over whether or not fans are real fans because they actually love the artist, or they just love how they look. Of course, visual preference is totally a personal choice, but, more often than not, queens of color are not receiving the same amount of love as their rivals.
Many can see "Drag Race" as a problematic show, especially with RuPaul's transphobic tendencies or, as stated, the underlying racism threaded throughout the show's history. But for even more people, the show remains a staple, groundbreaking creation that has changed their lives forever.
Agree or disagree, "Drag Race" is still a show that represents the LGBT community and the diverse world of drag.