Your favorite crime-fighting buddies, "Hap and Leonard," are back for another season, and you won't be disappointed. The anthology-based series picks up with this season's theme, which is based on the "Two-Bear Mambo" installments of Joe R. Lansdale's book series.
This gritty neo-noir series, set in the late 1980s in East Texas, follows two best friends, Hap Collins and Leonard Pine, as they solve crimes.
During the last two seasons, the boys got into all kinds of trouble and danger, such as getting embroiled with Voodoo, chasing down a serial child-killer and battling alligators, to name a few. This season continues to be a masterful blend of supernatural elements, pulp noir and Southern gothic storytelling. 
The show does a wonderful job capturing the haunted vibe of American culture, specifically the American south. Notably, in previous seasons, the two characters always found trouble, despite their best efforts. But in "The Two-Bear Mambo," the boys willingly put themselves in harm's way, knowing good and well that they're headed for perilous situations. 
Florida Grange (Tiffany Mack), the attorney of Hap and Leonard and Hap's ex-girlfriend, has gone missing after visiting a client in Grovetown, which is infamous for its Ku Klux Klan presence. After Hap convinces Sheriff Hanson to release Leonard, who was imprisoned for burning down yet another crack house, the boys set out to find Florida and bring her back.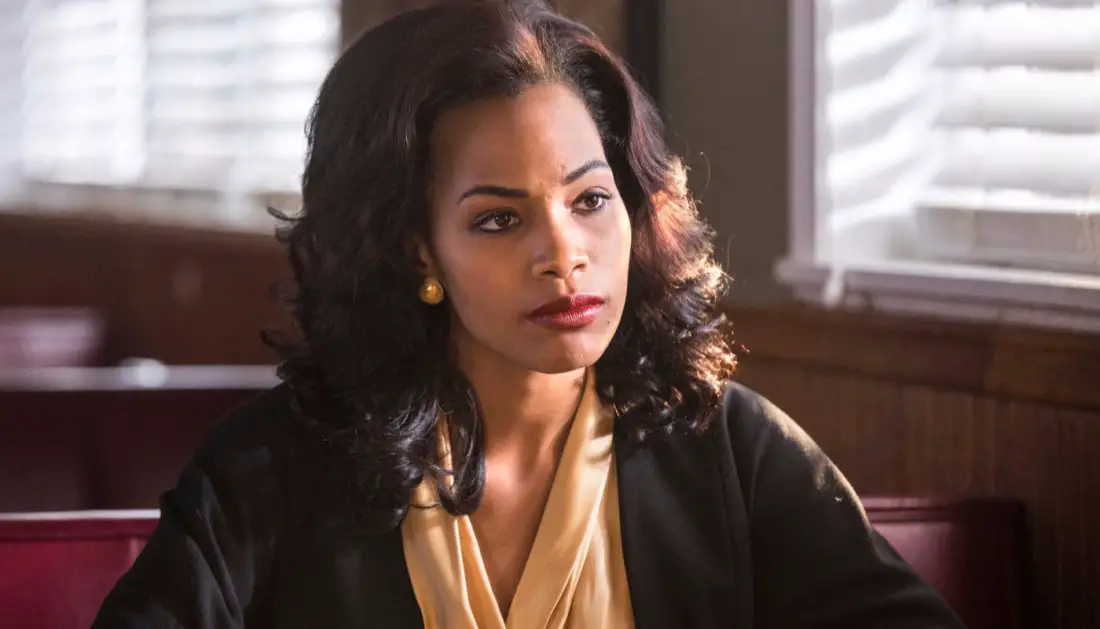 The first episode titled "The Two-Bear Mambo" opens with some backstory narrated by a young girl. She tells the story of the local legendary bluesman, L.C. Soothe (Curtis Harding), who sells his soul to the devil in exchange for spectacular guitar playing skills.
Soothe conjures the devil on the train tracks in the middle of a dirt road called the "Devil's Crossroads" in Grovetown, Texas. After a bizarre exchange of bodily fluids with the devil, Soothe quickly gains fame for his musical abilities. 
Unfortunately, however, this exchange leaves a curse on the town. The narrator concludes, "Some say the devil never left this place."
When L.C. Soothe's grandson, Bobby Joe, finds an unreleased recording of his grandfather's songs, he hires Florida to negotiate a deal with a potential buyer, local DJ Sonny Knox (Andrew Dice Clay). As it turns out, Knox is the last person to see Bobby Joe alive.
After Hap and Leonard talk to Sonny about the boy, he mentions an interesting legend: the record is cursed, and anyone who listens to it will die. Subsequently, Sonny breezily remarks that he doesn't believe in curses. To his own demise, as soon as he utters this sentence, someone informs him that his house has just burned down.
Season 3 also introduces a spectacular cast of characters, and not only will they be the most memorable, the casting is also superb. Louis Gossett Jr. gives a captivating performance as Bacon, the town mortician and short-order cook, who knows more than he lets on but still tries to warn Leonard to get out of the town before it's too late.
Corbin Bernsen is menacingly spellbinding as Chief Cantuck, who may or may not be in on the cover-up of attorney Grange.
Fans will also be happy to see the return of Lieutenant Charlie Blank (Douglas Griffin). Not only does he provide laugh-out-loud comic relief, he also looks out for Hap and Leonard, and he is one the most lovable characters on the show.
One of the most endearing aspects of "Hap and Leonard" is the unbreakable friendship between the two main characters, even though they are as different as you could imagine. Aside from being different races, Hap is a bleeding-heart liberal, and Leonard is a patriotic Vietnam veteran who happens to be gay.
Additionally, Leonard is constantly at odds with Hap's tendency to be too nice and his penchant for "hippie" music.
Like some of the best stories, friendship is at the center of the show. The connection between Hap and Leonard is what ultimately keeps the show grounded, especially because it tends juggle too many topics at once. That said, the wide diversity of subject matter is something that you can easily overlook because the show blends humor and seriousness so well.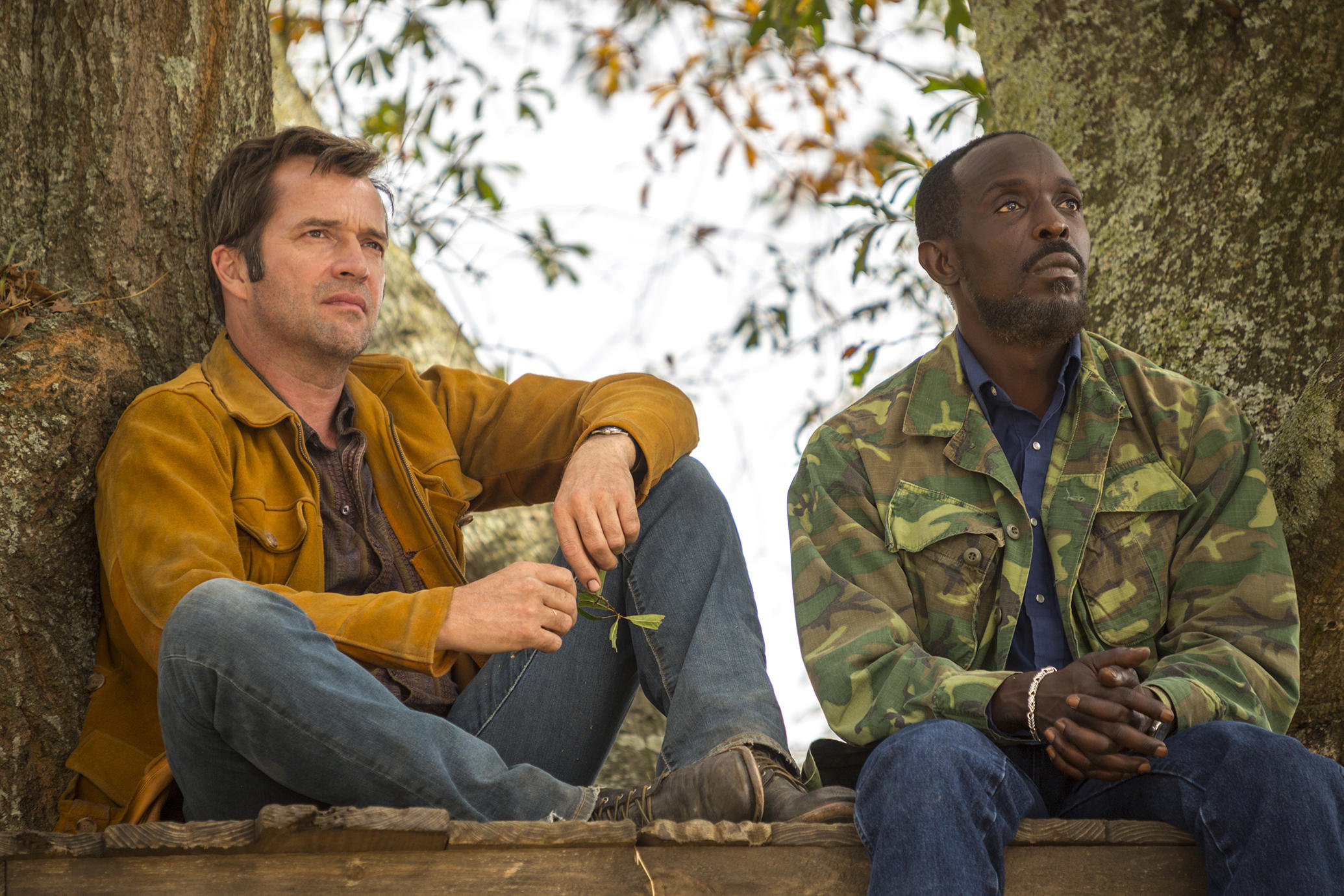 Furthermore, in this season, the boys are confronted with the way race shapes their friendship, whether they like it or not. For example, in Episode 2, "Ho-Ho Mambo," Leonard tells Hap he cannot go into the black part of town with him.
Hap frowns and says, "I don't like splitting up." Leonard retorts that people will clam up with his white friend around. When Hap points out that Leonard was with him on the white side of town, Leonard quips, "Yeah, but I'm handsome."
This exchange is funny, but underneath, the viewer knows that their races will challenge their friendship like never before. Ultimately, the brilliance of the show lies in the fact that it takes Hap and Leonard to some very dark and violent places, but they always manage to pull each other out of any difficult situations.
At the end of the day, their strong bond is what makes viewers root for them.
Another aspect of the show that is so compelling is that it borrows aspects of pulp and hard-boiled mysteries. Mix in a lot of wise-cracking dialogue, and you have a TV series that will keep viewers coming back for more.
The show is based on Joe R. Lansdale's book series of the same name. Lansdale, a Texas native and Splatterpunk genre pioneer, has written many books in addition to the "Hap and Leonard" series, which spans ten books, as well as four novellas and three short story collections.
Even if you have not watched Season 1 and 2, Season 3 is still a great way to get to know "Hap and Leonard," but it's safe to say, once you start watching Season 3, you'll head straight to Netflix to binge the previous seasons! For those outside the U.S., you can still stream the show using a Netflix VPN.
"Hap and Leonard" airs on Sundance TV, and can be streamed using the  Sundance TV app.
In honor of #HapAndLeonard's return to @SundanceTV, we teach you how to make Leonard's favorite meal. Watch episodes of The #TwoBearMambo on https://t.co/yScXQiGROd now! pic.twitter.com/OLue46KAVq

— Hap and Leonard (@HapAndLeonard) March 11, 2018