"Fortnite Battle Royale" was released in September 2017, and within the first two weeks it had logged over 10 million players. The online game, which airdrops approximately 100 players, playing solo or in teams of two or four, into an increasingly shrinking playing area, has changed the landscape of video games in several ways, most notably by showing the potential reach of a free-to-play game.
With four seasons under its belt and a fifth season on its way, the game and its extensive list of accomplishments go way beyond anything anyone could have expected. Here are a few triumphs "Fortnite" has accomplished in its first 12 months.
1. Money and Prize Pools
Other popular online games, such as "League of Legends" from Riot Games, have racked up between $2 – $8 million for competition-prize money pools, a portion of which was crowdfunded. And while "League of Legends" was released back in 2009, making it eight years older than "Fortnite," it still can't compete with the prize pools that Epic Games is pledging to award during the 2018 – 2019 season.
In May, the gaming company announced it would be providing $100 million to fund prize pools. "We'll be supporting community organized events, online events, and major organized competitions all over the world, where anyone can participate, and anyone can win," an announcement on Epic's website said.
Separate from that chunk of money, an event this summer, called Summer Skirmish, has attracted players with its $8 million award for the winner of the eight-week tournament. Each week has different rules, though. For instance, in Week 2, the most recent week of gameplay, the prize went to the solo player with the highest score out of 10 games. First place went to a player from Germany, screen name KamoLRF, who won $70,000. Second place went to a player from Switzerland, screen name Supremacy Vato, who won $48,000.
The money that the game has invested back into its players has superseded expectations for any game, let alone a 1-year-old one. In terms of prize money available, "Fortnite" has stepped up and surpassed all of its competition by a long shot.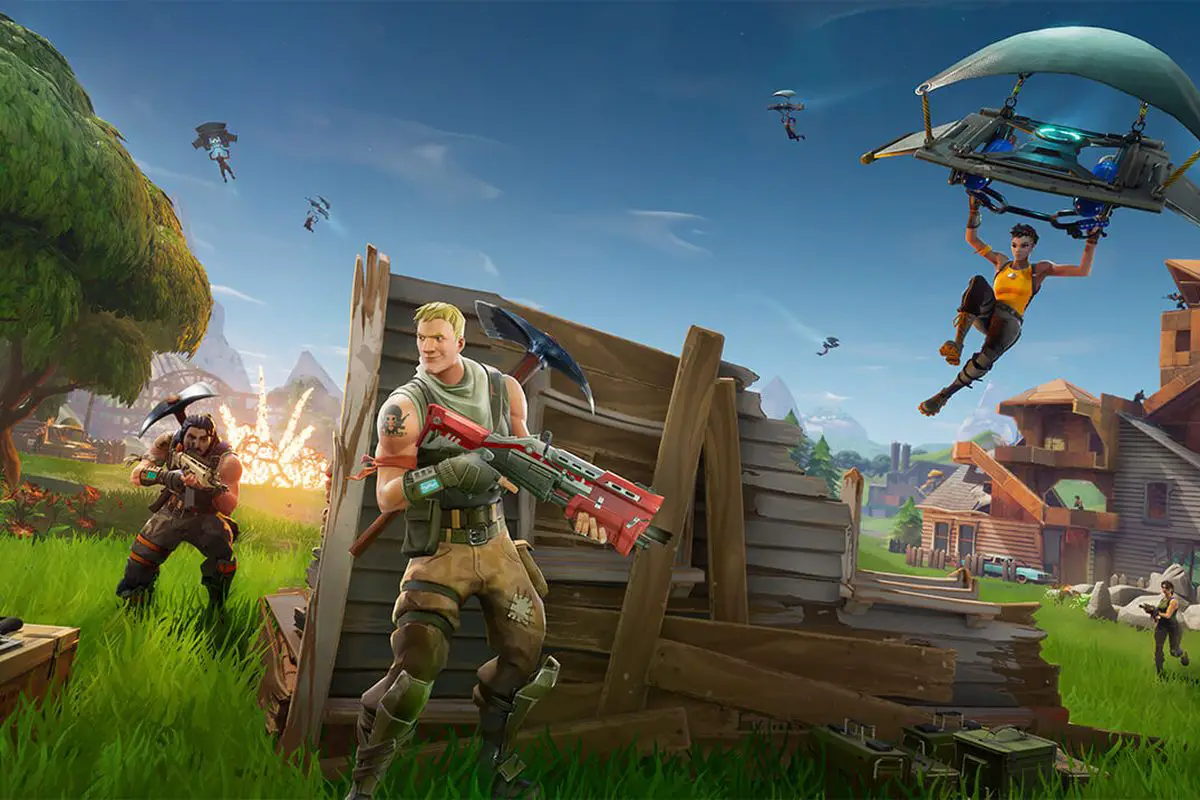 2. Twitch and Streamers
"Fortnite" allows any of its 125 million players to monetize video game play, whether they're on YouTube or Twitch, a live-streaming website. According to Twitch Metrics, 11 of the top 20 most-popular streamers this July stream "Fortnite."
Streamers make playing the game a career when subscribers, ads and sponsorships start to add up every month. Some gamers can make between $2,000 – $5,000 just from subscribers. In fact, one of the top grossing "Fortnite" streamers, Tyler "Ninja" Blevins, makes an estimated $6 million a year from his 140,000 subscribers, as well as from ad revenue and sponsorships from companies, such as Red Bull. Indeed, compared to other online games, "Fortnite" dominates Twitch; over 18,000 channels have streamed the game in just the last seven days.
3. Celebrities and Charities
Ninja became an icon for the gaming community when Drake, JuJu Smith-Schuster and Travis Scott joined his game and stream one night, which broke records for views, new subscribers and revenue. The stream gathered 628,000 continuous viewers and netted over $35,000 for Ninja.
In June, dozens of other celebrities collaborated with "Fortnite" when 50 players teamed up with 50 celebrities for the Celebrity Pro Am at E3. Pairs such as Ali-A and Pete Wentz, Myth and Paul George and Ninja and Marshmello competed for money to donate to their choice of charity.
In the end, it was Ninja and Marshmello who won the first place prize pool of $1 million to split between two charities, one of which was the Alzheimer's Association. The remaining balance of $2 million was split between the top 10 teams, with payouts ranging between $30,000 – $500,000.
The money flowing from Epic Games doesn't always arrive in the hands of dedicated players, but into the hands of well-deserving organizations. By helping the people who support them and also trying to make the world a better place, "Fortnite" shows that it's using the money for good, not just making a fortune.