The Rise of Chinese Cinema
With a potential audience of more than 1.3 billion, the economic powerhouse has decided to set its sights on movies.
By Jessie Yang, University of Hong Kong
---
In February 2016, Chinese audiences broke the weekly box-office record by purchasing $557 million in tickets; in 2015, in China, an average of 22 new movie theaters opened every day.
As a growing economic superpower, China aims to expand its film empire across the Pacific Ocean, all the way to the West. Pouring in large amounts of capital, the Chinese government and local corporations are working to develop their soft power through media production, which they hope will gradually establish a media empire that can challenge the Western-dominated film industry. The once-shuttered country has now become the target of Hollywood blockbusters, and plans to dominate the digital market.
China: Film's Final Frontier
Fan BingBing, China's biggest celebrity and the world's fifth highest-paid actress, landed on the cover of "Time" magazine in February, showing the eagerness for Chinese actors to expand their career in Hollywood. The profitable Chinese market is motivating Hollywood to cast Chinese actors and add Chinese elements in order to draw in the burgeoning audience, a trend that is evident in recent blockbusters.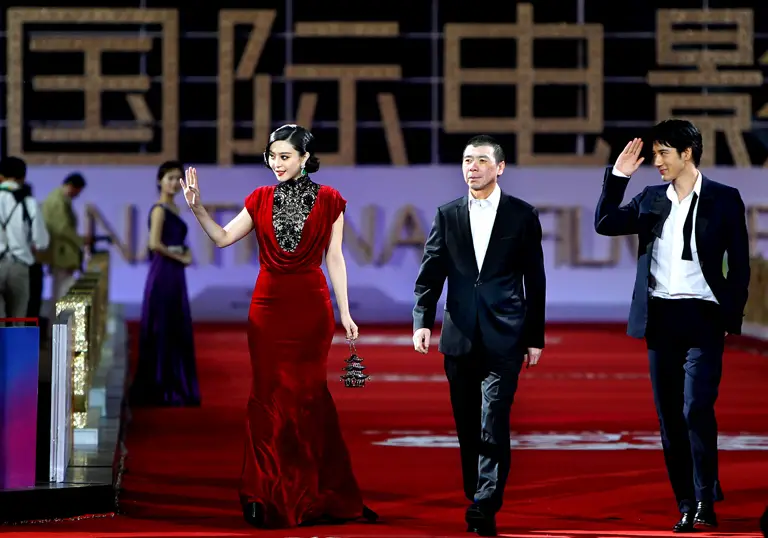 Remember sci-fi films "Gravity" and "The Martian"? Do you recall that a Chinese space shuttle saves Sandra Bullock in the first film and a Chinese space agency saves the day in the second? Or did you notice how, in "Transformers 4," the film captures an action sequence in Hong Kong that showcases a litany of Chinese products placements? None of those Sino-cameos are accidents—they are deliberate attempts to connect Chinese audiences to American films. The result? "Transformers 4" grossed $320 billion in China, more than it did in North America.
However, to protect its film industry, China has adopted a quota system that limits imported big budget films to thirty-four a year. As a way of tapping into the Chinese market but evading the quota, co-production has become more prevalent, which occurs when a Chinese production agency works in tandem with an American one, thus safeguarding the film from being labeled as an American import.
For instance, "Kung Fu Panda," which has been by far the most successful co-production franchise, grossed $519 million last year by combining Chinese animals and Hollywood voice-overs. Although co-production doesn't guarantee quality, and the public often criticizes jointly produced films for portraying Chinese characteristics superficially, the trend remains popular.
In addition to co-producing films, China is building its media empire through other indirect means, one of which is working with Chinese corporations to snap up Hollywood studios when they are available, such as when Chinese conglomerate Wanda Group bought Legendary Entertainment in 2016 for $3.5 billion, marking the largest acquisition of an American media company by a Chinese firm.
E-commerce giant Alibaba has also gotten into the action, investing in major blockbusters such as "Mission Impossible" and "Star Trek," in addition to other partnerships with Steven Spielberg. These acquisitions make China a force in film production and question whether Hollywood, which has dominated world cinema for decades, can hold its leading position in this fast-changing world.
China's Expansion in the Digital Market
After making economic reforms in 1997, through tactful investment, China has been utilizing different means to expand its influence beyond its borders. In addition to the boom of the film industry, its media outlets have followed similar patterns of growth as well, leading Chinese media to be globally distributed.
Following the successful example of "Al Jazeera," "going out," or producing media with the intent of distributing it beyond the borders of the country, has now become the focus of Chinese production companies. The Middle Eastern agency successfully broadcasts in multiple languages, such as English, Arabic and Turkish, and its coverage spans from the East to the West.
Following suit, state media and Xinhua News have launched in the U.S. in hopes of creating a global media empire.
Interestingly, owing to the information revolution and its subsequent shrinking of the world, old projections for the efficacy of soft power have been long surpassed, meaning that China's ascent as a media behemoth is happening more quickly than anyone could have expected.
In 2014, "The Economist" featured Alibaba on its cover, praising the company's innovation in changing consumer behavior. Indeed, Chinese media have emerged as strong competitors to American dominance, in applications ranging from search engines to social media. WeChat, a Chinese messaging application that enjoys a high penetration rate within the APAC region, dominated major Asian markets and is gradually moving into Western countries; local search engines Baidu and Sogou are also among the top five in the world. As a result, China's ambition in the world of digital market is escalating, which will only fuel future expansion.
The Challenges Ahead
Although the Chinese film empire is growing rapidly, it faces several challenges.
"Instead of trying to artificially plant Chinese elements into the plot," said Alina Y. Qiu, a Chinese film producer who has combined domestic and international filmmakers, "we should focus on getting more Chinese talents and financing behind international successes."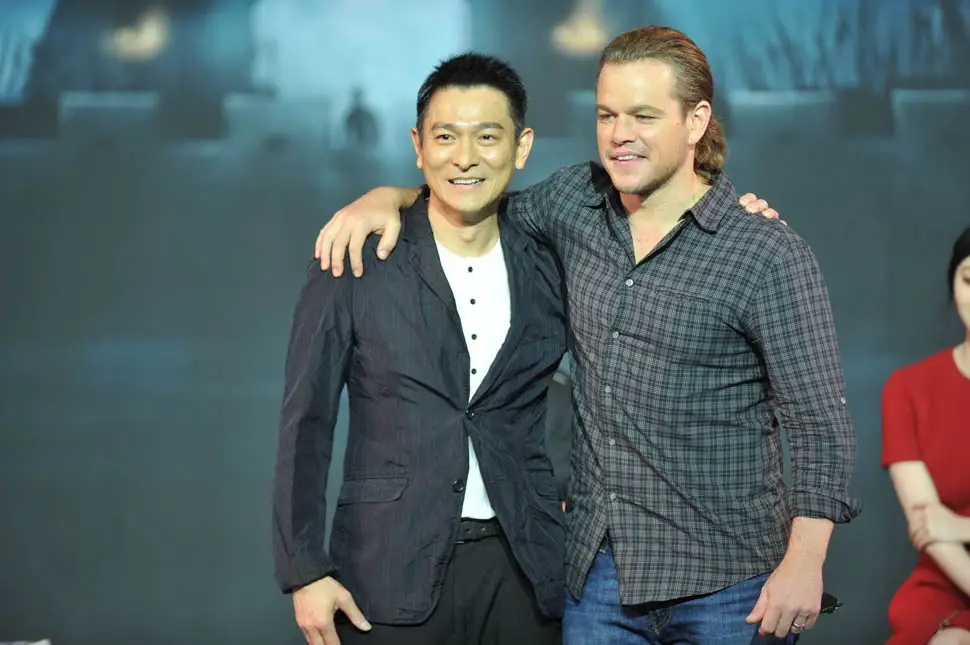 In co-productions, it is difficult to please both sides, and the success of "Kung Fu Panda" shows that it is important to "play it safe," which means being politically dexterous and sensitive to China's emphasis on socialist values. However, Western audience won't pay to see Communist propaganda or sappy Chinese rom-coms, which means big challenges lie ahead for any Chinese-Hollywood blockbusters.
Take the recent film "The Great Wall" as an example. It bluntly adds Chinese history, culture and symbolism into a Matt Damon-sized package, which leaves the additions feeling meaningless. Criticized for following the racist myth that only white men can save the world, the film, in reality, is more American than Chinese. Ironically, director Zhang Yimou is known for his keen observations of the struggles of Chinese, but when he shifts his focus to Hollywood and collaborates with Universal Pictures, this vision disappears.
As more and more foreign investors flood China, they bring uncertainty as well as opportunity. China is expanding its digital empire and claiming a stake in the global creative industry, but the cultural differences between the East and West have yet to be reconciled.
"The Hollywood people come here, but how much are they willing to learn our culture and change their mindset?" asked Le Vision head Zhang Zhao. "Hollywood needs to treat us like an equal partner, not just a market."