2018 was a pinnacle year for the video game industry. The past year has been whirlwind of new releases: from nostalgic consoles bringing you back to the retro days of gaming, to visually compelling sequels that propelled beloved franchises in new directions. In 2018, video games made headlines, sparked controversy and continued to demonstrate their influence on pop culture with everything from video game-inspired costumes to popular dance moves (looking at you, "Fortnite.")
Honestly, it's hard to keep track of all the video games that made waves this year in the gaming industry and in internet culture. So, with a new year on the horizon, hopefully filled with as much video game development as the last, here are just a few of the best video games of 2018.
1. "Forza Horizon 4"
The fourth edition to the "Forza Horizon" franchise is undoubtedly one to remember. The "Horizon" series hasn't changed much in terms of game play, but the game has never looked so good. Just the way light and shadows dance across your car as you speed around a pastoral open world is enough to earn this game a spot on this list. Taking place in a fictitious United Kingdom, the game has plenty of scenic vistas to offer while racing through dirt trails, drifting around city blocks or even just exploring the wide network of roads that run through the entire map.
On top of that, "Forza Horizon 4" cycles through all four seasons, all of which have natural phenomena that affect the way your car handles. You could lose traction in the snow and rain, or slide around in some mud on a rally trail. The seasonal aspect to the game turns a mundane driving experience into something that forces you to be on your toes.
And with over 450 customizable cars to choose from, you'll practically never run out of dynamic driving options
2. "Red Dead Redemption 2"
Another game showcasing the incredible graphic components of the current generation of video game design, the sequel to "Red Dead Redemption" is nothing short of visually astonishing. The sheer amount of detail that went into this game's environmental and character graphics makes it one of the greatest looking games I've ever played. You can almost see each individual leaf on a tree, or each hair on Arthur Morgan's head.
My only criticism of this game is simply how long it takes to get anything done. It feels as if you have to dedicate an hour of travel time for every 20 minutes of gunslinging action, but the world is so vast and beautiful that it almost doesn't matter.
3. "Super Smash Bros. Ultimate"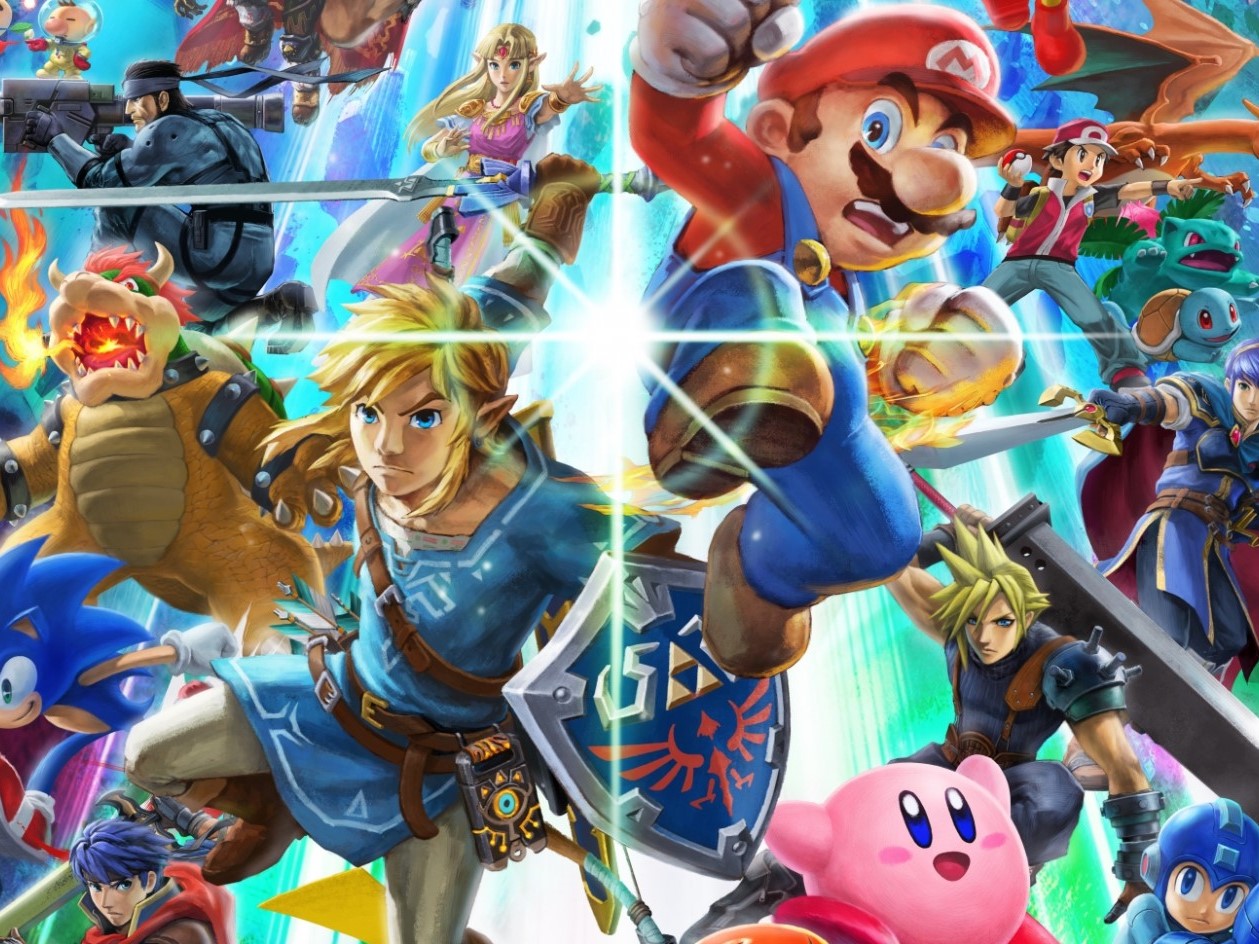 Whenever a new generation of "Smash" comes out, it's a big deal. And "Ultimate" doesn't disappoint. With over 70 different characters to choose from, you can fight as a variety of beloved video game icons from Pikachu to Isabelle, the mayor's assistant in "Animal Crossing: New Leaf."
"Super Smash Bros." has always been a game that brings friends together to duke it out in the fighting arena, all in good fun of course; it's the sentiment I enjoy most about the game, especially since I'm not the best "Smash" player. It's a franchise that not only amalgamates characters from all over the video game universe, but it also serves as a beacon for those who have enjoyed the nostalgia of Nintendo and brings them all together under the same roof.
4. "God of War"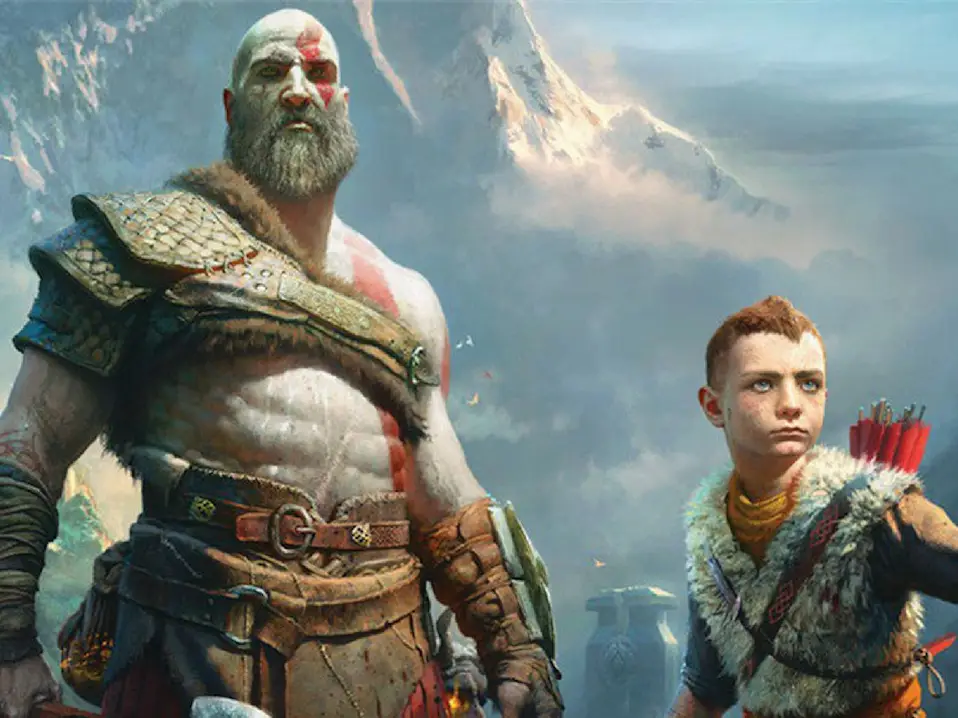 Normally, the "God of War" series is a gruesome hack-and-slash with constant fantasy action and intense fighting, but the newest edition to the franchise shifts the tone almost entirely.
In the new "God of War," players see a full shift from Greek to Norse mythology, as Kratos and his son Atreus embark on an epic journey to carry the mother's ashes to the highest peak in the world. Even the fact that Kratos has a son turns "God of War" fans' expectations on their heads. Players of the franchise are used to a lone Kratos battling Greek gods with rage and fury, but now, he's a father who owns a cabin in the woods of Midgard.
He's a much calmer, older character with more emotional dimension than in the earlier games.  Not only that, but Kratos' stoic demeanor is often juxtaposed by the boy's eager, guns-a-blazin' attitude, which results in important lessons learned. The game is balanced incredibly well between the original bloodbath of battle and the new, gripping narrative feeling that many video games today are trying to achieve.
5. "Sea of Thieves"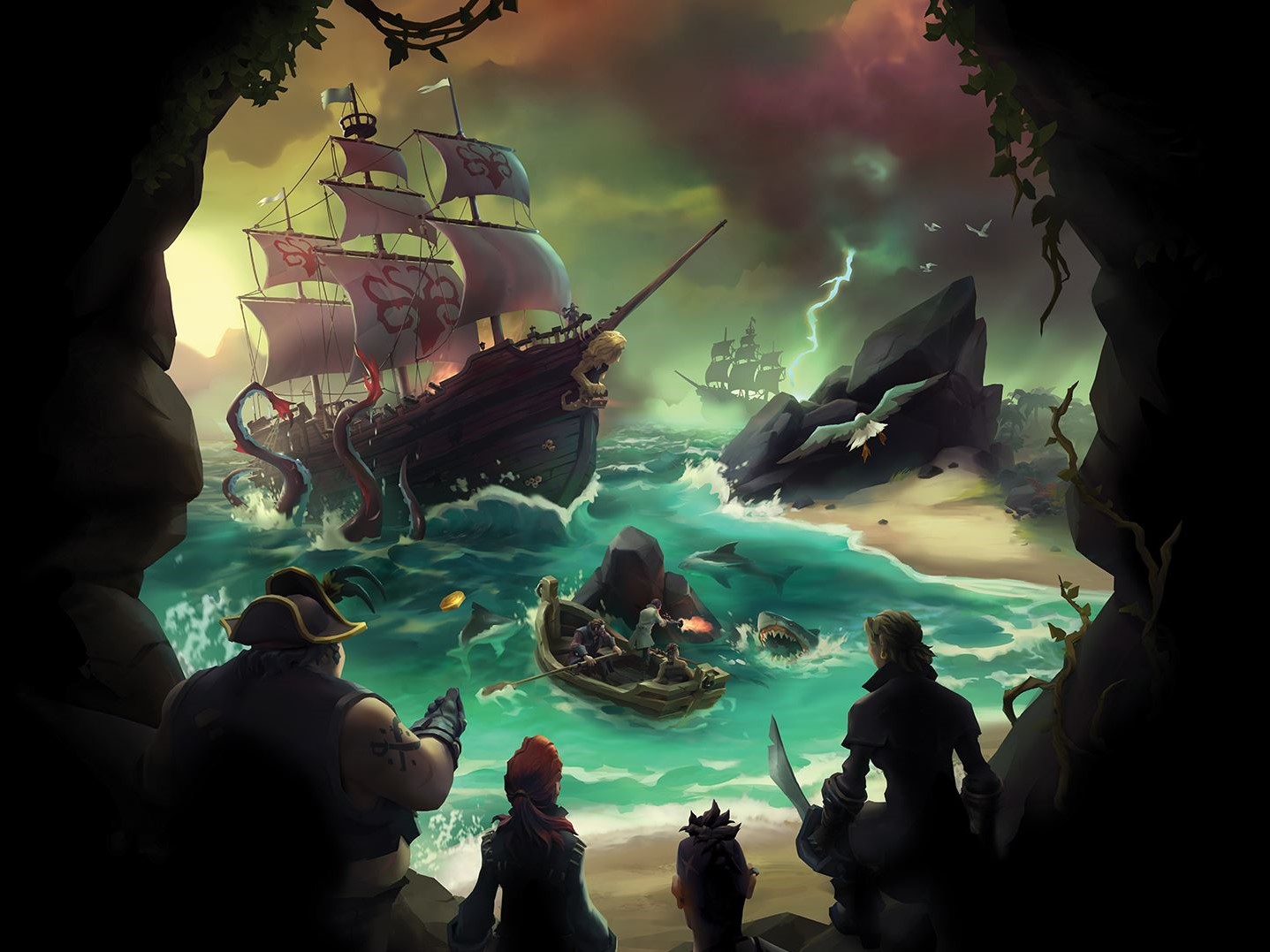 Although the game's popularity has waned over the year, I still find it to be one of the most enjoyable game experiences I've had. "Sea of Thieves" is an online pirate game reminiscent of "Pirates Online," but stewed in cartoon graphics.
The game focuses more on working in a small crew of maybe two to four people to complete various missions, ranging from finding buried treasure to magical calypso skulls after killing shipwrecked skeletons. You and your crew might even find yourselves in a battle with another ship manned by other players, and you have to assign battle positions and communicate well with each other in order to victoriously plunder the other crew.
I admit the gameplay is fairly repetitive and sometimes even frustrating, but the magic in this game lies in the team aspect. It often takes even more than one person to sail the ship, forcing you to work together and subsequently laugh at your shoddy seamanship, and that's what I like most from a team-based game: the ability to laugh at yourself. "Sea of Thieves" is just plain and simple fun.
The games released in 2018 have blown me away, and these five are by no means all of the best, but they're a few select choices that I feel deserve mentioning.
Hopefully the new year brings another 12 months of equally amazing video games.