What would you do with a sink full of water? Wash your hands? Wash your face? What if I told you that this once unheralded basin could be the key focal point to the new trend on Douyin: the water wave photo.
Best described as the lovechild of Vine, Instagram and Snapchat, Douyin is a Chinese social media app that allows users to upload short videos of themselves.
Like Vine, the average video lasts about 10 – 15 seconds where people tend to share a funny skit, perform a stunt, lip sync to popular songs, etc; like Snapchat, it has an extensive array of filters, emojis and special effects; finally, like Instagram, it lets attractive people show off how attractive they are, while allowing the camera shy to have a chance in the limelight behind multiple filters and strategically planned camera angles.
You can see the direct resemblance between Douyin and Western social media, with the Douyin version of the "Don't judge me challenge": "Karma's a bitch."
The water wave photo is the newest trend spreading throughout Douyin. The photographic technique involves having people take photos of themselves in a bathroom with their faces close to a sink of water. I know, it sounds ridiculous, but the results are actually quite impressive. Here are some examples: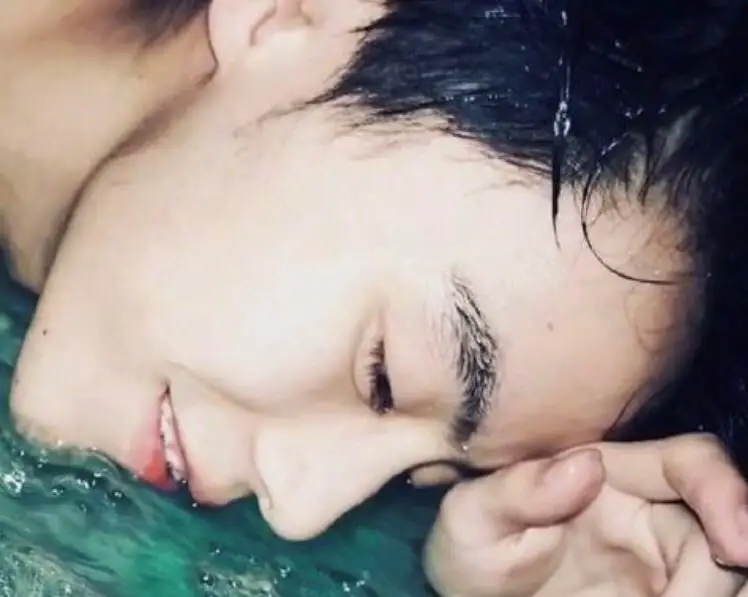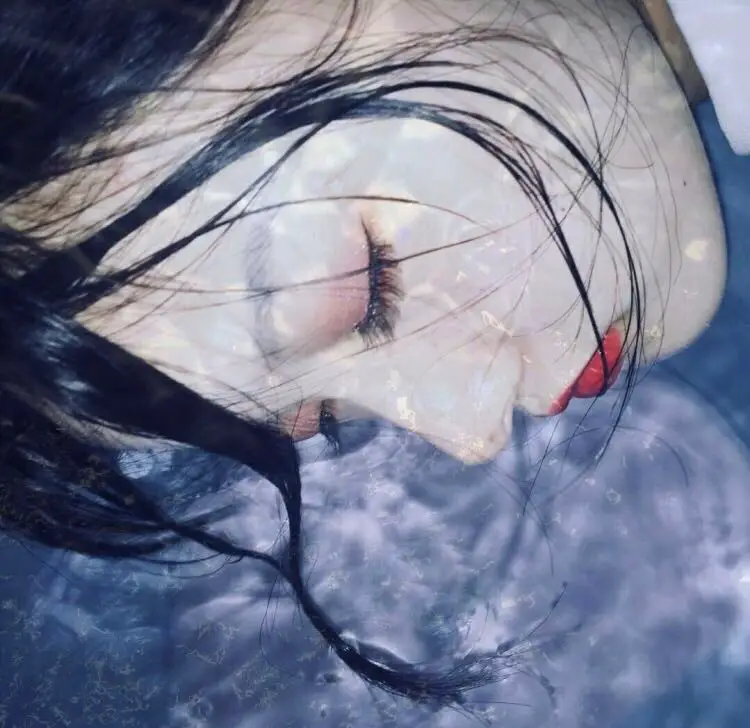 The photoshoot for a water wave photo can be done with four simple ingredients:
— A sink (or basin) of water.
— A person of ambition.
— A camera, nothing fancier than a phone is needed.
— A trusted friend whose lack of professional skills can be made up with enthusiasm and patience.
After perusing the internet and looking through numerous tutorials online, the steps in shooting are fairly straightforward:
— Put on makeup (waterproof mascara is recommended if you are trying to look pretty, not streaky.)
— Wet your hair and style the strands into a messy-chic along your cheeks. Emphasis on "chic."
— Turn off the light in the bathroom.
— Put your face close to the sink of water. Stir the water to create waves.
— Turn on flash on your camera and snap away at various angles.
— Pick the best photos and edit them into a musical montage.
— Prepare to be Douyin famous. If not, at least you tried.
My biggest takeaway with the water wave photos is that it allows you to morph the shallow desire of being pronounced beautiful through the internet, to a liberating source of creativity and innovation.
Instead of turning to the prototypical Instagram picture, whether it's a person jumping by the beach, placing a solitary hand on their hip or looking away introspectively with a cocktail glass in their hands, Chinese youth are discovering nuanced uses of everyday objects that help them create unique photos.
However, there's more than just the water wave photo trending across the Chinese airways. A few trendy techniques came off as spin-offs of the water-wave photo. The phenomena are simultaneously odd and inspiring.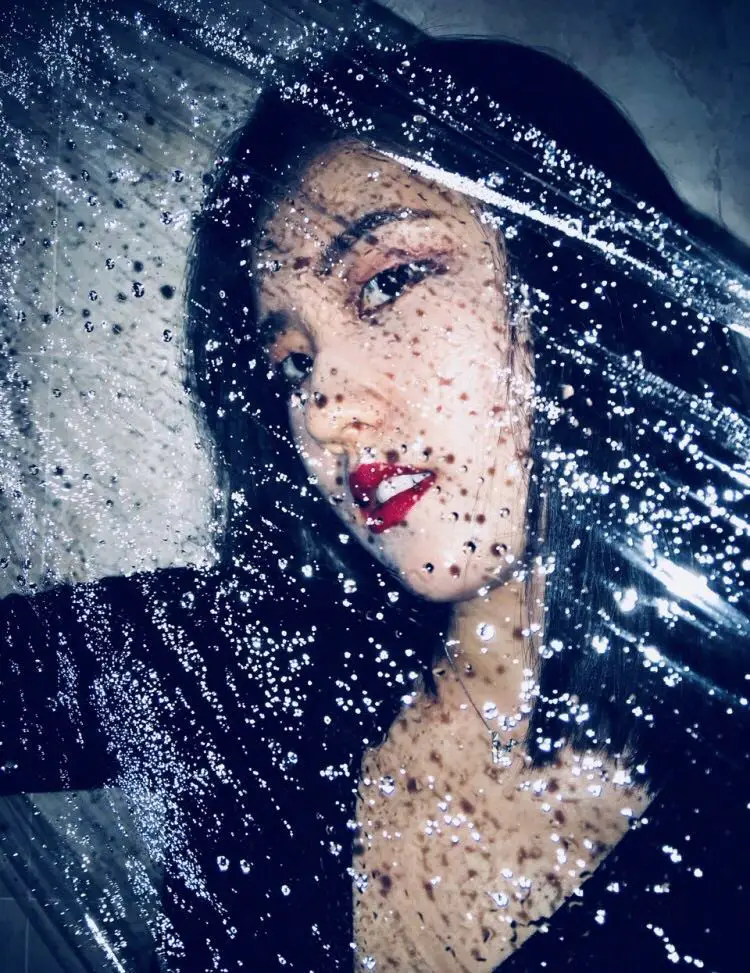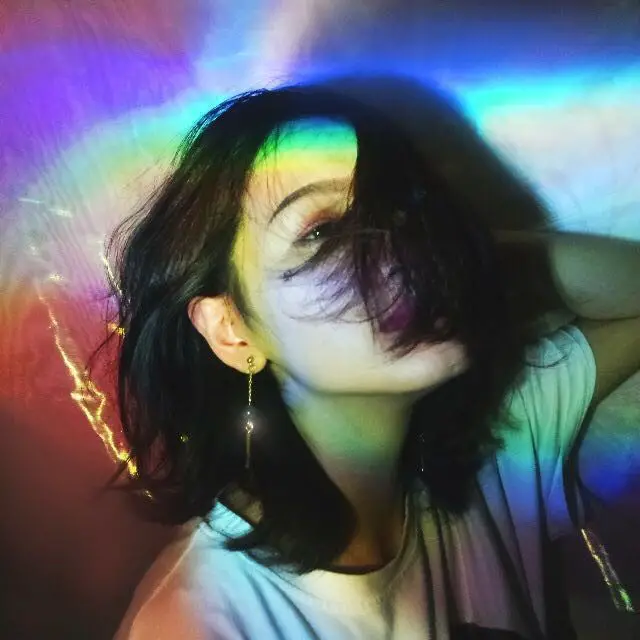 After seeing how potentially easy the entire process was, I decided to give the water wave photo a shot. The steps seemed easy enough. I enlisted the help of a friend and filled up a sink of water. I wanted to shoot near the bathroom sink until I realized that the toilet behind the sink wanted to join in and become a Douyin star too.
I made the executive decision to then move the location to the living room. I skipped step one — putting on makeup — because filters can give me unrealistic skin, and I skipped step two — wetting my hair — because I was too lazy to dry it afterward.
Ultimately, the photoshoot turned out to be a sobering experience. Unlike the gorgeous internet goddesses, who gently slept on a bed of crystal water, I looked like a horse taking a drink.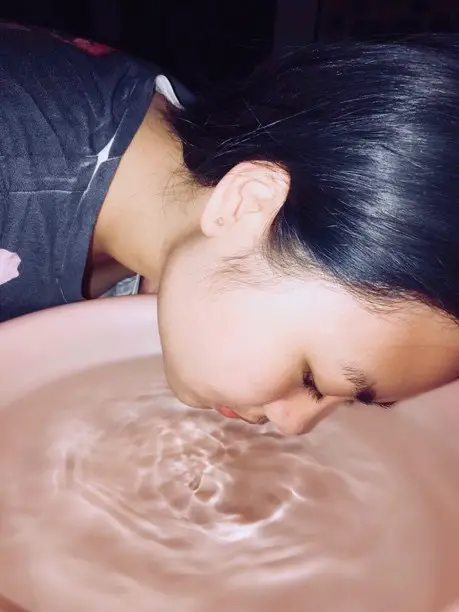 Careful kids, it's not as easy as it looks.
The water stirring component was surprisingly stressful. To make sure that there are waves in the sink before the photo was taken, my friend and stirred the water frantically before moving her hands away to snap the photo — it wasn't exactly a smooth process. She splashed me in the face a few times and rarely was able to move her hand out of frame in time.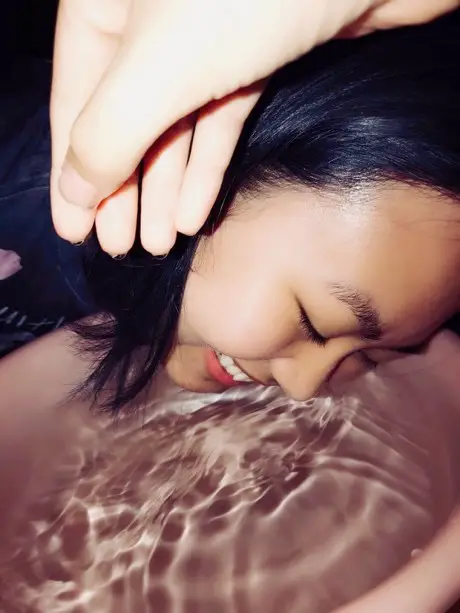 After only five minutes of shooting, which caused water to leak all over my dining room table, I threw in the towel. I slapped a filter on my face to hide how oily it looks and finally ended up with a finished product.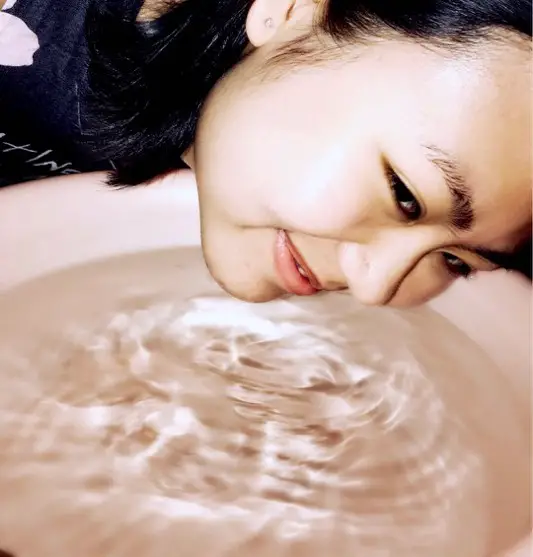 Spoiler alert: I didn't get Douyin famous.
However, through all the frustration, I would still recommend trying the water wave photo or even inventing your own variation.
What are you waiting for? Take out your camera, find something unexpected as a prop and snap away.