Last month, I was faced with a moderate crisis. Perhaps it's better described as a liberal crisis. I had just moved back to Texas from San Francisco — where it was strangely difficult to admit that I liked Kanye West — when I decided I would buy my first pair of Yeezys. Ye had always been a hero of mine, and I wanted to both support him and treat myself to a great pair of sneakers. And then this year's "SNL" premiere happened.
"They bullied me," West ranted to the crowd. "They bullied me backstage, saying 'Don't go out with that hat on!' They tried to tell me I couldn't wear this hat."
There he was: Kanye West dancing around in a bright red "Make America Great Again" hat, professing his love for Trump. After years of trying to evade the fact that Kanye has shown Trump a lot of love in the past, I was finally confronted with the issue: one of my greatest heroes supports one of my greatest enemies. I was torn, but only briefly.
I know many people on the far left. So many that even Facebook's Ad Center has labeled me, by association, "very liberal." But the hyper-liberal in me that made me think twice about my Yeezys wasn't a useful voice to employ. At that point, I told myself the classic politician's cliché: "At a time when the country is so divided and polarized, we need to set aside our differences and have a dialogue." This dialogue seemed to have already been attempted earlier this year in a poorly received song that I thoroughly enjoyed called "Ye vs. the People (featuring TI as the People)."
"I know Obama was heaven sent
But ever since Trump won, it proved that I could be president."
Ye starts the song with a line that's hard to swallow for most fans. He reminds us that he has declared political aspirations in 2020 and that Trump, having not been a career politician, helps his case that he may too, one day, become president. At this point, he is not guilty of much more than speaking publicly of these political goals and being inspired by someone different than him. It's not until Kanye plays to his weakness about his comments on slavery that he loses support.
"See that's the problem with this damn nation
All Blacks gotta be Democrats, man
We ain't made it off the plantation"
"Fuck who you choose as your political party
You representin' dudes just seem crude and cold-hearted
With blatant disregard for the people who put you in position
Don't you feel an obligation to them?"
It's at this point that I look again at my Yeezys and consider my support of Ye. Should my money go to a man who has claimed that "slavery was a choice" and that he loves Donald Trump? There are many claims to Kanye's mental health being a factor in his recent bizarre behavior. The sensitivity of bipolar disorder and drug abuse — the two of which are often linked — as well as general mental health is difficult to sift through, and deserves a longer discourse than I could afford here. So, instead, I return to Ye's "SNL" rant:
"We have a situation where we need to have a dialogue, not a diatribe. Cause if you want something changed, it's not going to change by saying 'Fuck that person.' Try love… If you want the world to move forward, try love… I know some of y'all don't agree, but y'all be going at that man's neck a lot and I don't think it's actually that helpful."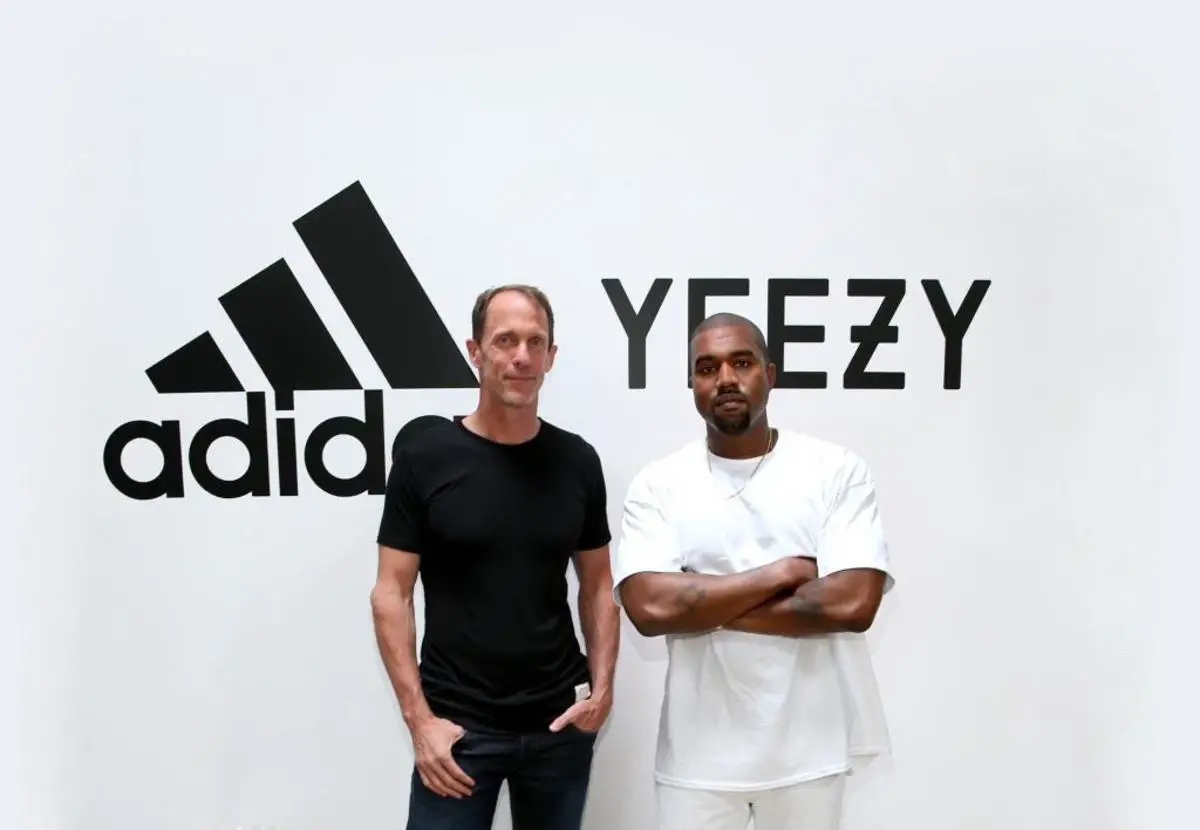 Ye's words here are reminiscent of the aforementioned politician's cliché: "We need to have a dialogue." It further cements the feeling that if Ye continues down the path he's on, he will truly take a shot at running for president.
The second portion of what he says, though obvious, is fairly poignant. It was indeed the hyper-liberal in me that questioned if I could wear my Yeezys, but it's been the hyper-liberal in me that's taken the same cheap shots at Trump. Ye is right — at the root of it, it's actually not helpful. "Trying love" is a strange sentiment when there's deep-seeded hate on both sides of the political spectrum. But perhaps Ye's got a point here, albeit not made in the most articulate way.
We as a country truly have a problem. It's a crisis of moderation. There's little in the way of understanding on either side because we're fed news and media that has been framed to fit within our respective political tribes. We tend to clog our ears when the other side speaks, and in doing so we preserve our identity as the purely correct one. But if we were so secure in our beliefs, we wouldn't have nearly as much of problem watching Fox News or, conversely, CNN for a moment to understand what motivates the other side. We would know our beliefs are well-founded and firm.
Kanye can easily be considered guilty by association with Trump — or simply guilty all by himself. Regardless of who he is today and of the words he says, his product are still amazing shoes. If we were to employ this same model to all of our purchases, would Apple be guilty by association of their suppliers having noxious hazards in their factories? Will anyone stop buying iPhones? Are we still boycotting Chick-fil-A?
Today, I still wear my Yeezy Boost 700s (when I am absolutely certain that it will not rain). They're truly an amazing pair of shoes — a marvel of footwear engineering. I can hardly be bothered if Kanye has gotten richer because of my purchase because I'm still not sure where I even stand in regard to Ye. At this point, it's unclear if even Ye is sure about where he stands in regard to Ye. Only time will tell what Kanye does next. I'll still be watching, boosted up in my Yeezys.