I remember where I was when I heard about last year's Charlottesville rally. I was in Gloucester, Massachusetts, in a vacation house with my ex-boyfriend and his mother. He and I were laying on the couch, reading, when I heard his mother exclaim in disgust: "There's a Nazi rally in Virginia!"
Looking across the cushions at my visibly Jewish boyfriend, I felt an overwhelming anger run through my body. I believe that for me, and for many other Americans, the "Unite the Right" rally was the moment that the Trump presidency started to feel like the dystopia some had anticipated.
Now, a whole year later, there have been several more events that have revved up this anger inside me: the endless talk of "fake news," the treatment of Stormy Daniels and the number of children separated from their families at the Mexico-United States border.
Today, I am feeling the same, now familiar feeling of rage and disgust at my fellow Americans, because the alt-right group that arranged the first Unite the Right rally is planning on taking over Washington for another protest.
Jason Kessler, one of the organizers for last year's alt-right rally, has been working toward making "Unite the Right 2" since at least last December. Kessler dropped the plans for the rally in June and voluntarily dismissed his suit about First Amendment rights against the city a few weeks ago.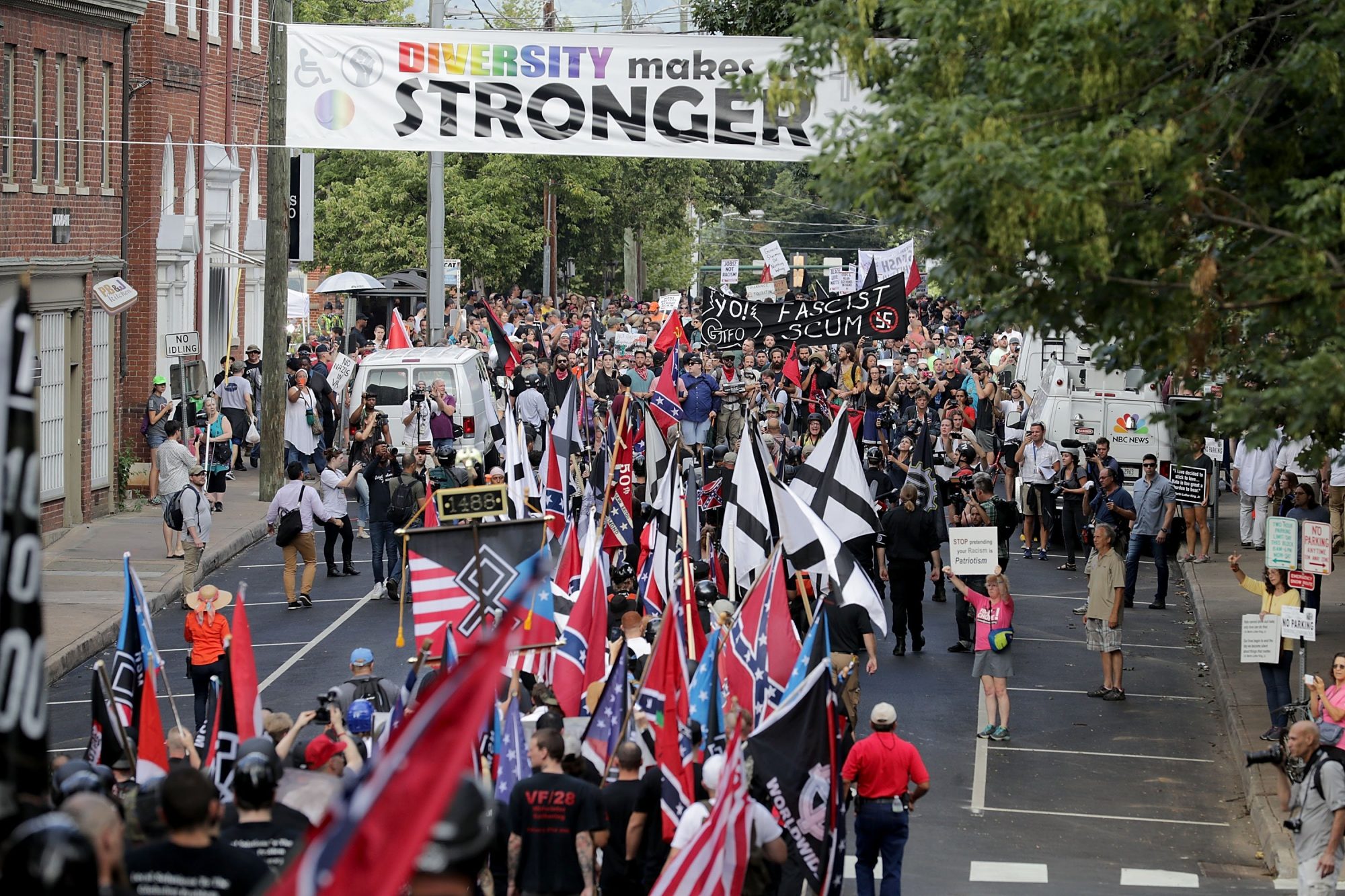 Although city officials denied Kessler's application for a protest permit in Charlottesville, his application for a permit in D.C. was approved for up to 300 people; on the other hand, counter-protest groups were approved for up to 1,500 people.
Hilariously, it seems as though the target of 300 people wasn't even met — based on early approximations, only 30 people showed up for the alt-right rally, just a tenth of what the permit was approved for. It is approximated that thousands of counter-protesters arrived.  Kessler gave a short speech, which was watched by many of the counter-protesters, and then the alt-right rally shut down when it began to rain.
I am hardly the first to offer up my thoughts and feelings on the current state of division in America and the rest of the world. To many of us, historically opposing groups have never felt farther apart — the country never more partisan, sexism and homophobia never more rampant, the racial divide never so large.
I don't know if this perception is really true, or if there's any valid way to prove that it is. What I do know is that anyone who lives with a vision of a world full of love, kindness and justice needs to fight for that, because it is under attack. The counter-protesters in Washington did the right thing, and I stand with them.