Smartphones have become integral tools in modern society. Given the power and the all-around functionality they possess, it's hardly surprising to see their rise to prominence either. People can jump between listening to music to tweeting, all while they're out and about, too.
Alongside accessing popular social media platforms and finding love on Bumble, people are using the comprehensive selection of products available on a smartphone device. Alongside accessing innovative live dealer games at an online casino and capturing high-quality images while on a memorable evening out, watching movies through streaming services like Netflix and listening to music on audio streaming platforms like Spotify is what many people use their smartphone devices for. The fact that we can enjoy an array of movies and dance to our favorite beats through a miniature handheld device is quite remarkable, really.
With technology-based innovation showing no signs of slowing down, particularly in the mobile world, people are investing in a top smartphone that is capable of hosting the most epic of movies and the most banging of playlists. So, without further ado, here is an assessment of five of the top smartphones for music and movies right now.
Samsung Galaxy S22 Ultra
A popular choice for many in 2022, the Samsung Galaxy S22 Ultra is a mightily impressive device. Arguably the most powerful Samsung phone to date, it possesses the power needed to host any movie while also offering solid 120Hz AMOLED display, which can hit a massive 1750 nits at peak brightness. Other notable features include Dolby Atmos speakers, a four-lens camera system and a strong battery.
Apple iPhone 13
Ever since the Apple iPhone 13 was released, it has received rave reviews, particularly when looking at its display and sound features. Apple's popular device is capable of satisfying the most discerning of movie watchers and music listeners thanks to its 6.1 OLED display, slick and speedy interface, and its impressive overall sound. The increased price has put some people off, although Apple hasn't held back on this particular smartphone. Overall, it's a fantastic option, although you can understand why some have waited to get their hands on the new iPhone 14.
iPhone 13 Review: Lowkey Great!
Oppo Find X5 Pro
Although the Oppo Find X5 Pro doesn't come with the same reputation as smartphones made by the likes of Apple and Samsung, it possesses a few impressive features. For example, this particular option offers good HDR video and a solid visual performance on the whole, as well as a decent audio experience. While it's lacking in some areas, the Oppo Find X5 Pro is a solid smartphone.
Sony Xperia 1 IV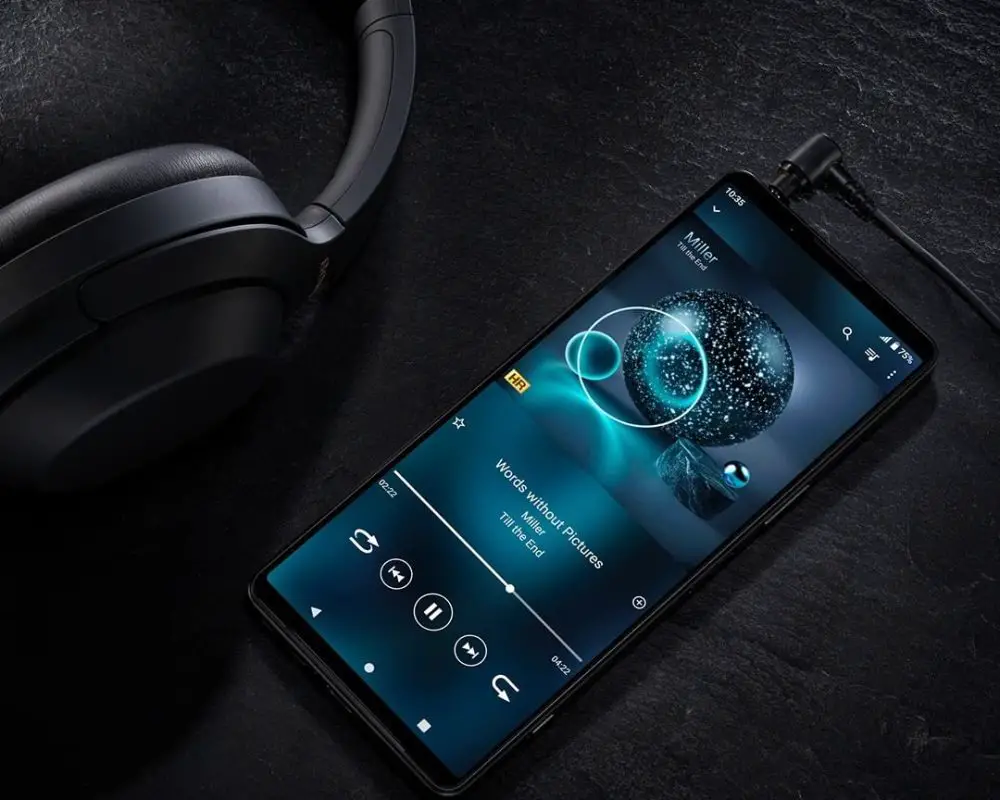 Not only does the Sony Xperia 1 IV look slick, but it also delivers in terms of performance. Providing a crisp and detailed picture alongside excellent speakers and an all-around solid build, this Sony-made device is one of the best smartphones on the market right now, particularly when assessing the top options for music and movies. Although this particular phone isn't the cheapest around, you most definitely get what you pay for in terms of quality.
Apple iPhone 13 Pro Max
Alongside the aforementioned Apple iPhone 13, the Apple iPhone 13 Pro Max is right up there with the very best of them. Not only is it beautifully designed and serves up the power needed to host music and movies, but it has a range of impressive hidden upgrades, from its improved camera to its 5-core GPU within the A15 Bionic chip. This particular device also boasts superb picture quality thanks to its 6.7-inch screen and brighter OLED panel, alongside offering excellent audio quality on the whole. Although the standard iPhone 13 is cheaper, the Apple iPhone 13 Pro Max is worth the extra investment.