When she was just twelve years old, Sara Miller faced one of the worst tragedies that she could have imagined: Her older sister, Laura, passed away suddenly from a cancerous brain tumor. However, after deciding to make Laura an organ donor, Miller's family obtained some comfort from knowing that, despite the tragedy, they were able to save a life. Miller has since had the opportunity to meet her sister's recipient and see firsthand the life-saving effects of the donation.
As a result of this experience, she has become a passionate advocate for organ donation, founding the organization Student Organ Donation Advocates, or SODA, during her freshman year at Washington University in St. Louis. Now a senior studying Healthcare Management, Miller continues to expand SODA and to encourage students to learn more about registering.
When she first arrived at Washington University, Miller knew that she wanted to channel her passion for spreading the word on organ donation into an organization. She began asking around to find out where she could promote it, but was unable to find any organized medium through which she could focus her energy.
"I wanted to be part of something bigger where I would not only advocate and share my own story, but where I would be able to help mobilize other people to promote organ donation," she explains. With the help of some upperclassmen and the advice and support of her sorority sisters, Miller co-founded SODA. Since then, the organization has amassed over forty trained volunteers, hosted more than forty programs and registered well over one hundred fifty people as donors.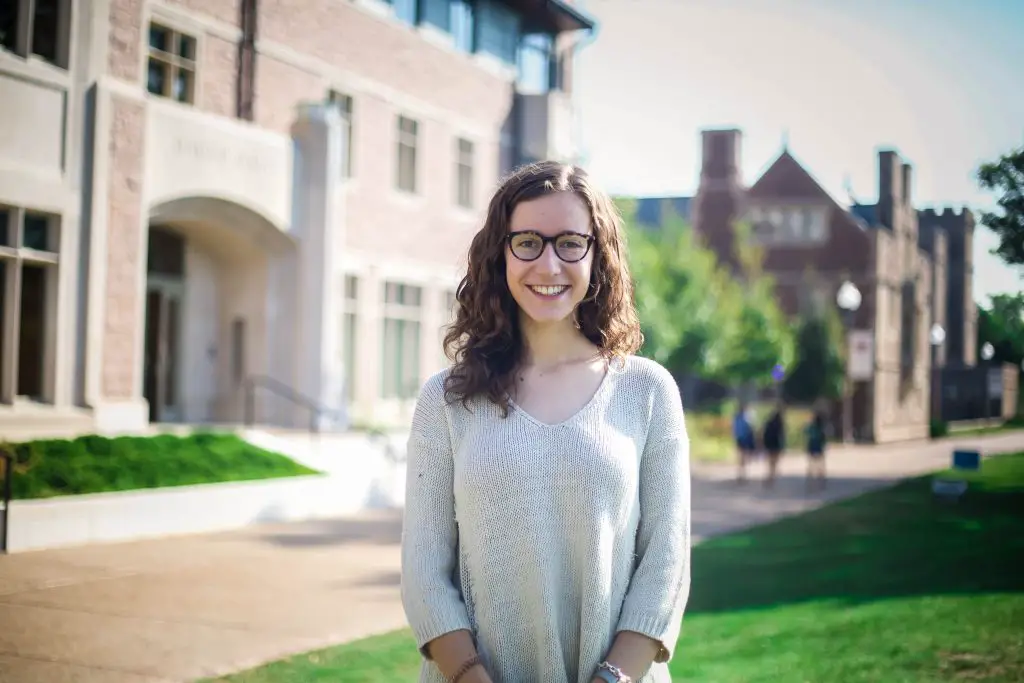 One quality that makes SODA stand out from other advocacy groups is their emphasis not simply on registration, but on education. Their events aim to make students think about organ transplants and all of the issues and controversies that surround them. "We want to give students the education they need to make an informed decision on whether organ donation is something they support," she says. "We want people to register because they support organ donation, and if they don't want to be an organ donor, we want them to express that wish as well."
In addition to promoting registration, they hold discussions concerning the most recent and provocative developments in this area in the hopes of encouraging students to form their own opinions. "It's rewarding when we have programs about the ethics of organ donation, the consent systems of different countries or new developments in transplantation, and students ask provocative questions that lead to new discussion and inspire more programming," she says.
As well as making an impact at Washington University, SODA has also formed partnerships with local organizations such as Mid-America Transplant and the Gephardt Institute for Civic and Community Engagement, and is in the process of expanding to two new college campuses.
Eventually, Miller hopes that SODA will become a regular fixture at colleges around the country: "I would love to see an organ donation chapter on every campus. So many people are affected by organ donation, whether it's being part of a donor or a recipient family, or having a friend who needs an organ," she says. In extending the reach of SODA, Miller hopes that giving organs will one day become a topic that is discussed as commonly as giving blood.
Miller's dedication to organ donation advocacy has filtered into her studies and career goals as well. This past year, she conducted research concerning donation and registration in Israel, focusing on the psychological factors that influence citizens' decisions to register. In better understanding the measures in place internationally, Miller hopes to learn new ways to think about giving organs in the U.S. "By studying organ donation in another country like Israel, I'm able to bring ideas back to the U.S. about how we can better educate and register individuals as organ donors," she says.
In addition to continuing to support SODA following her graduation, Miller plans to make an impact by working in healthcare administration, all the while keeping her own story close at heart. "I've spent the last eight years of my life fiercely promoting organ donation, and I do it in the memory of my sister and in honor of Trish, my sister's organ recipient," Miller says. "I strive to make an impact like the one that my sister had through her life."