Save a Cowboy, Ride a Horse
The team, which was founded in 1919 and is led by student Paco Falcon, has kept a proud tradition alive for almost a century.
By Gwynn Lyons, Stanford University
---
A tan horse carrying a denim-clad cowgirl bolts out of the gate, looping around one barrel, then another, circling around the first barrel and dashing toward the gate as a packed audience cheers. The rider completes the course in a record fifteen seconds and the crowd goes wild.
The event is called barrel racing, and it is one of many rodeo contests that the Aggie Rodeo Team at Texas A&M participates in. Other events include goat tying, bull riding and team roping, in which two mounted riders equipped with lassos capture a steer, one roping its head, and the other roping its legs.
The Aggie Rodeo Team has been around since 1919, but it wasn't until 1949 that the National Intercollegiate Rodeo Association (NIRA) formed, with Texas A&M as one of its founding members. The Aggie Rodeo Team competes in the Southern division of the NIRA; its current standing is first in the women's division and seventh in the men's.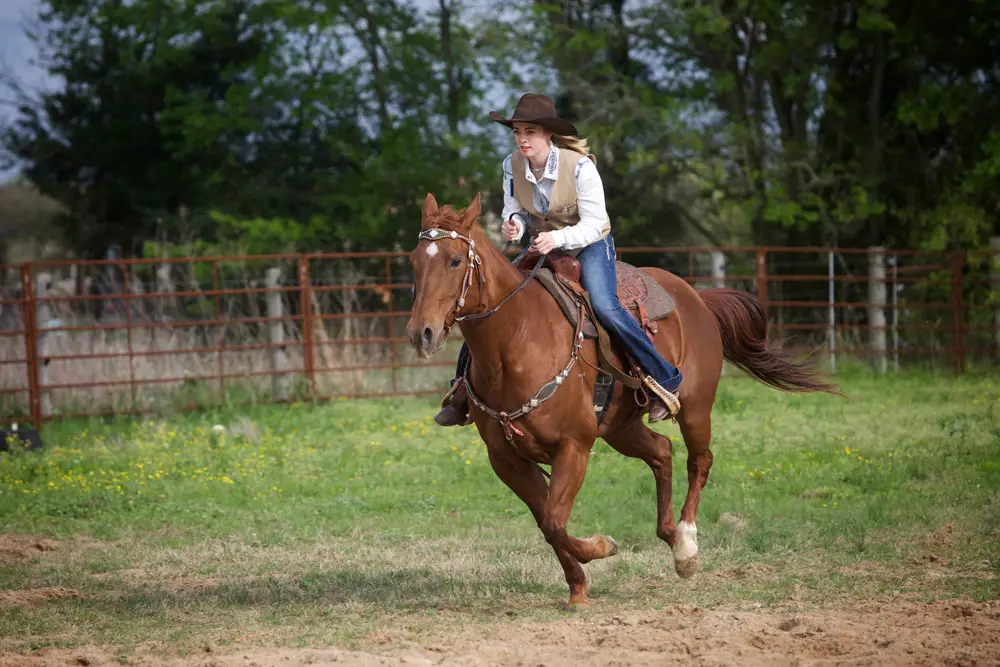 Paco Falcon, the president of the Aggie Rodeo Team, explained what makes rodeo special.
"It's kind of like another culture of people," Falcon says. "Most people are very down-to-earth and willing to help, like if you have a flat tire on the side of the road and you have a horse trailer, more than likely someone else with a horse trailer is going to stop and help you."
Team bonding happens during socials and monthly meetings, in which guest speakers talk about issues such as handling media. The Aggie Rodeo Team also hosts community service events in the fall and spring, and competes in ten rodeos throughout the year. Of its fifty-five members, forty-five compete; the other ten volunteer.
Students come to rodeo from a variety of backgrounds, some having never competed, and others having fallen in love with it at a young age. Falcon's interest in rodeo arose when he was a child.
"I was about 10-years-old when my step-dad introduced me to rodeo and team roping, and I was really bad for a couple of years. I mean I couldn't catch a steer to save my life," Falcon says. "But I kept working at it and it's brought me a long way."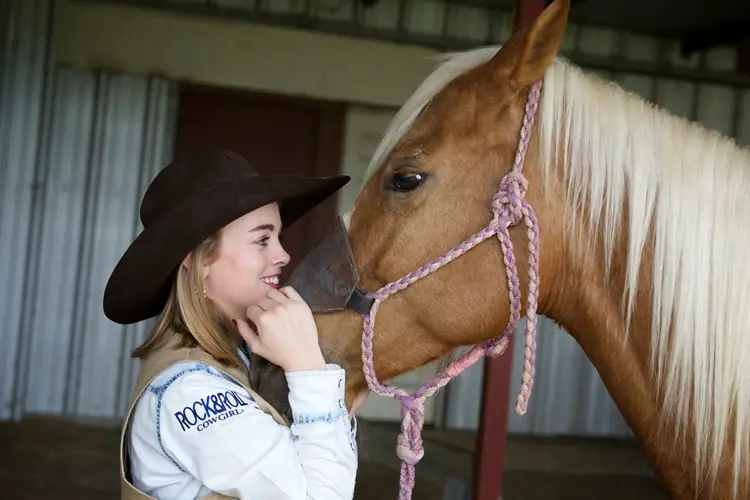 According to Falcon, the Aggie Rodeo Team differs from rodeo teams at other institutions in that its members prioritize academics over rodeo. "It's school first, then rodeo," Falcon says, adding that it can be challenging to commit to rodeo's time commitments, since meets are often far away.
Members of the Aggie Rodeo Team train under the guidance of Dr. Al Wagner, who volunteers as coach. During his tenure, Wagner has grown the team's endowment and significantly boosted student interest.
His commitment to the team was recognized by the NIRA, which named him 2016's Rodeo Coach of the Year, and Texas A&M, which honored him as a notable member of the university at its 2016 Bugle Call. One of his mentees, Hailey Kinsel, recently won over $400,000 at The American rodeo for barrel racing.
Upcoming events for the Aggie Rodeo Team include the Southern region rodeos at Texas A&M in mid-March, at Hill College in late March and at Wharton County Junior College in late May.