Sharing media has evolved a lot since the days of viral cat videos. Social media reaches millions of people daily, which makes it an important tool for creators across the globe. Media like television and movies can reach many people as well, but there are limits in place from decades of sticking to what is "right" and "normal," a definition that rests in the hands of those with the most power and privilege in the industry. And if the Academy Award-winning movies of the past haven't told you who they are, I'm not sure what will.
People of color, the LGBTQ+ community, women, people with disabilities and so many other individuals hardly see themselves represented in popular media. But the tides seem to be changing for the better, especially with the unexpected Best Picture win for "Moonlight" at this year's Oscars.
Independent films often cater to these underrepresented people as well, but they don't get nearly the viewership they deserve. Movies like "The Way He Looks," the coming-of-age story about a blind teenager acknowledging his feelings for a male classmate, create beautiful stories for those who need to see themselves represented. But when you're not in with Hollywood's elite, it's a bit difficult to get your foot in the door.
So how does this tie back to social media? In the past few years, there's been a boom in people creating web series. Creators don't have to sell their souls to large companies to get their content out there. And, what's more, it's getting easier for anyone to make their own web series, which opens doors when it comes to proper representation.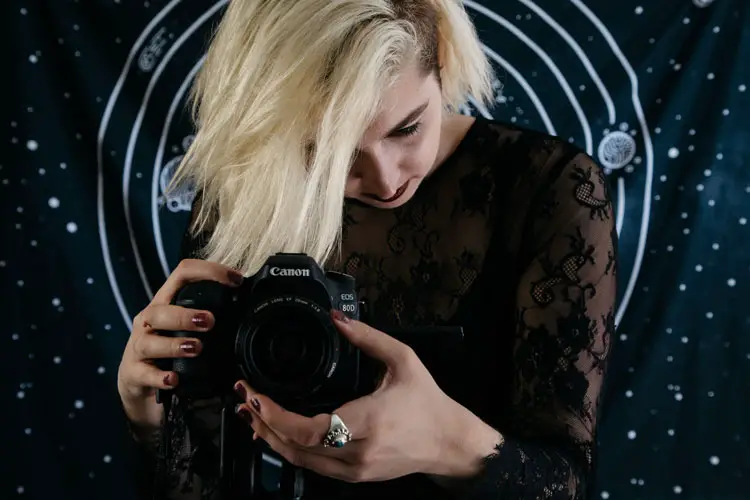 Sure, there are normal genres like comedy and romance, but creators have a lot more creative freedom than if they were jumping through hoops at a big studio. The LGBTQ+ community especially is benefitting from web series, because nobody can tell creators that it's too risky to make any (or all) characters queer.
Rebecca Shoptaw sets a perfect example when it comes to making films and videos as diverse as she pleases. Shoptaw is a Yale junior majoring in Film and Media Studies, and has been making films since she could work a camera. As a basis for many of her short films, she chooses well-known classics, such as Shakespeare's "Sonnet 23," and adapts them for a queer audience. "I think more than anything I'm drawn to certain classic works to adapt because of their potential for representation," Shoptaw says.
Classics have always been subject to intense scrutiny, to the point where possible representation is swept under the rug. Shakespeare and many other historical figures have had their "non-heterosexuality" erased because people have chosen to read their works as undeniably straight. Frustrated by this near-sighted reading, Shoptaw decided to take matters into her own hands and recreated the sonnet to make it "unequivocally not straight."
And she's not the only one who sees the potential for representation in older works. Shoptaw is inspired by web series like "All for One" (based on "The Three Musketeers") and "Carmilla" (based on the novella of the same name). The LGBTQ+ spin on each of these works showed Shoptaw that it was possible to adapt her favorite stories into a longer series.
After musing about what she could use as material for her own web series, she found "Middlemarch," a novel by George Eliot. The novel focuses on several distinct but intersecting stories about a slew of characters. Shoptaw says one of the reasons she's so interested in the novel is its larger arguments about human nature itself that still hold true in today's society, such as the rigidity of social expectations.
"One wonderful thing about 'Middlemarch' is the way in which, unlike the relationships in many Victorian novels, most (if not all) of its healthier relationships are not particularly gendered," Shoptaw says. The tropes in Victorian novels rely heavily on class difference and the imbalance of power between men and women. But the more neutral relationships in "Middlemarch" helped Shoptaw to simply change the gender of certain characters to make it LGBTQ+ without having to worry about these gendered power dynamics.
Shoptaw is also interested in the little moments of everyday life, so "Middlemarch" is the perfect source for her, as it deals with small-town living. "It was so heartening to be able to read a novel like 'Middlemarch' that reveled in its own ordinariness," Shoptaw says. But the characters are still three-dimensional and as messy and mixed as actual people.
However, you might be wondering how a college student can balance such interesting projects and school life. Shoptaw says a perfect balance isn't possible, but it helps that she doesn't see filming as work. Rather, it's something she can't imagine not doing.
"I keep making films not so much as a fun hobby or extracurricular activity, but because filmmaking is what I do. I never really sat down and made a conscious decision to do film things exactly—it's more of something that naturally became a bigger and bigger focus for me over time."
Because Shoptaw likes to be fully in control of the production process (like writing, editing and cinematography), the way in which "Middlemarch" is filmed also makes it a little less complicated. "The Lizzie Bennet Diaries," based on "Pride and Prejudice" was one of the first web series to introduce the literary-inspired vlog trend. Basically, the story is told mainly through one character speaking directly to the camera, or several characters, in one location. In "The Lizzie Bennet Diaries," Lizzie tells her story right from her bedroom. Shoptaw's own "Middlemarch: The Series" uses the vlog-style method as well.
"It's interesting because I still wouldn't say that any of these other web series necessarily inspired 'Middlemarch: The Series,' Shoptaw says. "Rather, they gave me a sense of what was possible within the realm of the literary web series: the conventions of the genre, what worked and what didn't, what had been tried and what hadn't."
Though she loves the freedom of having her own projects, Shoptaw hopes to one day be a part of the TV industry, ideally as "the showrunner of some very gay TV show." But she doesn't want to give up on her personal work, as she believes the will to create something just because you want to is what keeps creative individuals going.
Shoptaw is not alone in the diverse web series category. Another series made for and by the LGBTQ+ community is "Chapstick," created by Columbia students Charlotte Kennett and Kearney Fagan. Although "Chapstick" and "Middlemarch" both have LGBTQ+ subjects and audiences in mind, they're totally different. Imagine that. Diverse media doesn't have to focus entirely on what it's representing.
But just like Shoptaw, Kennett and Fagan want to make characters that are just people who don't happen to be straight. "We want people to feel accepted and happy when they watch our series," Fagan says. "Our whole point for making this series was to normalize LGBTQ characters in TV and web series." And the duo has succeeded in their quest.
The series follows two best friends, Marlo and Addy, who are lesbians. Unlike many shows and movies that dehumanize queer people to negative stereotypes, "Chapstick" aims to show people that you can have queer characters that do the same weird and embarrassing things as everyone else does. That's just how human beings work. Marlo and Addy go through the same confusion of young adulthood like relationships and trying out recreational substances.
Season 1 is completely finished, but fans needn't fear. The show is coming back this summer, and Kennett and Fagan are bringing even more to the table. With funding from their fans, they plan on upping the production quality of the show as well as filming in even more locations.
The two would love to some day put their project on air, but for now they enjoy the process. "Overall, we make this show because we like it, and we wanted to create something different that we wished we had seen on Comedy Central or elsewhere," Fagan says.
Since "Chapstick" is one of a kind at the moment, it's important that it keeps getting attention and support. The internet is a giant place, and it's easy to get swallowed up when posting videos on YouTube, but "Chapstick" sticks out in a good way.
The more people see LGBTQ+ folks as normal human beings worthy of their own shows, the better it is for future media input from other marginalized groups. Web series are a great place to start, but film and series makers are always looking to go further.
Web series have opened many doors for diversity, but they also challenge certain genre conventions. Comedy series have also been extremely popular on YouTube. Unfortunately, comedy has been a "man's world" for quite a while. But UCLA students Sydney Heller and Olivia DeLaurentis, the creators of "Sugar Babies," think that people are "getting bored with things that have been on the air for a trillion years."
Racist, sexist, homophobic and stale humor has long overstayed its welcome, but diverse creators are pushing back more than ever, thanks to accessible platforms like YouTube. Yes, there are still plenty of awful comedians on YouTube, but at least people have the freedom to not stoop so low.
"[Making your own videos] gives you a lot more autonomy, because you don't have to wait for someone else to tell you who you are," DeLaurentis says. Both creators believe it's important for women to take charge of their own creative visions. "Women have always been funny," Heller says. "It's not like women are getting better at comedy; people are just now like, 'Yes, let's have more of this.'"
"Sugar Babies" is certainly a web series that showcases women-fronted comedy. The series focuses on two women (played by Heller and DeLaurentis) selling their services as strictly non-sexual sugar babies for rich guys in order to get themselves through college.
Heller and DeLaurentis met in their high school's comedy improv team, so they're no stranger to seamless, witty humor, similar to what you'd find in "The Gay and Wondrous Life of Caleb Gallo," which the two cite as an inspiration for their own series. Their humor is fast-paced, so it's difficult to recover from laughter between each joke.
"We're super aware that [our work] is something online and if it's online, especially through YouTube, it doesn't need to be 100 percent perfect," Heller says. Like Shoptaw, the two creators do everything on their own with occasional assistance from one or two friends at most, so putting too much time and money into production value isn't their cup of tea. At the end of the day, the comedy is what drives them forward.
"We wanted to put as much comedic effort into it as we can and show off our voices," DeLaurentis says. By using a web series format, the two comediennes hope to kick start something bigger and better. In fact, they've already pitched the show to a few people. But first they want to finish the web series and see where it goes from there.
Imagine that. Diverse media doesn't have to focus entirely on what it's representing.
This certainly wouldn't be the first time a web series has transitioned into television territory, especially a comedy. "Broad City," also created by a female duo, caught Amy Poehler's attention and has been successful ever since.
Just like any other form of media, web series can be totally different. From classic adaptations to comedy that subtly fights back against norms, these projects shouldn't be looked down due to how they're shared with the world.
Posting online is also a great way to reach out to like-minded people and collaborate. Making a web series may not be an "insta-fame" deal, but the fact that people put so much time and effort into something they love while knowing it might not go beyond YouTube, shows how sincere they are about sharing their work.
Breaking into an industry that's been so resistant to change since its beginnings is no easy task, but making representation matter is becoming more and more acceptable. "Middlemarch," "Chapstick" and "Sugar Babies" are a perfect sampling of what television could and should be.