In our ever-evolving, ever-diversifying society, some choose to fade into the background, unwilling to speak out. Katixa Espinoza, however, refuses to keep quiet.
Espinoza is a sophomore at the Pratt Institute in Brooklyn. Majoring in Writing, she chooses to craft her words to engage others and stimulate conversation about issues such as feminism, mental health and being Latinx in our society. Having been published on various sites and publications for her writing and poetry, Espinoza has flourished both as a writer and activist. Despite being surrounded by social stigmas regarding her Latinx heritage, her success is her own.
Although she was born and raised in the United States, Espinoza's first language was Spanish. Having grown up in a Colombian-Ecuadorian home in South Florida, she was surrounded by Spanish speakers until her family moved to a better area, which Espinoza called a "white-washed, suburban hell."
"Kindergarten, I failed due to my lack of English. I apparently was too late to be enrolled into an ESOL [English as a Second Language] class since my family basically ran out of Hialeah and had three months of the school year left before summer began," says Espinoza. Thus, she had to repeat kindergarten, immersing herself in English while facing discrimination from her peers. She moved schools, but the bullying and racial banter continued.
Espinoza started to become cynical, and by the age of twelve, she realized that she had developed anxiety and possibly depression. Her family, however, didn't see mental health as a diagnosable problem, so Espinoza's mental illnesses were untreated throughout middle and high school. For her family, mental health was a problem that you had to fix by yourself.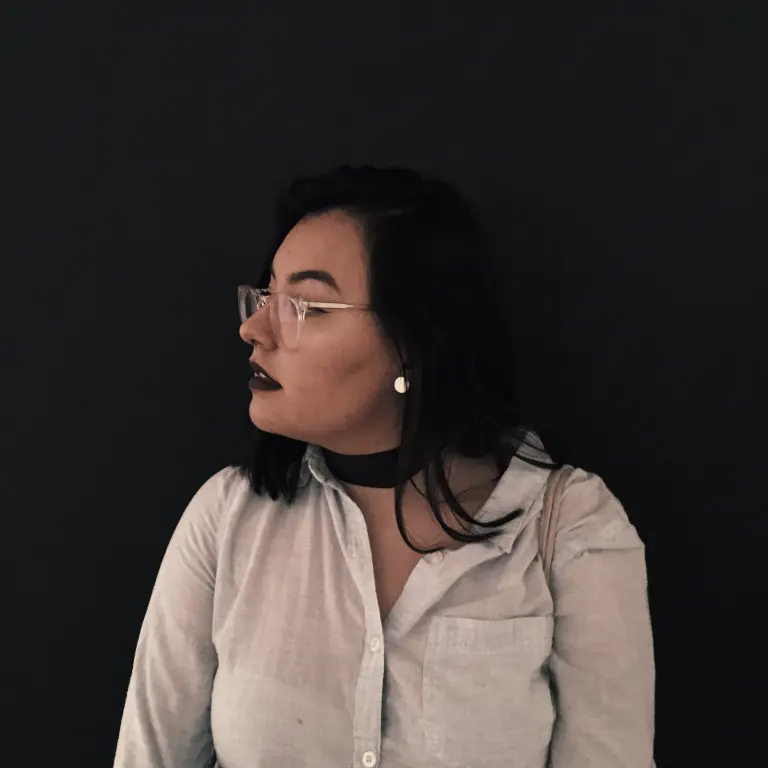 With constant pressure from her family to be the golden child, the beacon of Latina perfection, Espinoza found herself delving into the arts as a means of escape, a refuge from her reality.
Her first memory of writing was in the third grade, when she won a pencil from her class' treasure box. "Now, my favorite day of the year is, and has always been, Halloween. I wanted to use the pencil to create a story revolving around Halloween," says Espinoza. "That same day, I wrote a six to ten page little book on this fantasy world with a female protagonist in which every single day was Halloween." She also started to write poetry and prose as a coping mechanism for her mental health concerns, and continues to do so today.
Espinoza was the first in her nuclear family to graduate high school and go to college. She was also the first to pursue an arts degree and move away from home, to New York. Despite receiving criticism from extended family, Espinoza was adamant that her happiness came first.
"It was always a dream of mine to live in New York. It was beyond my Plan A. It felt almost unachievable coming from my socioeconomic background. I applied to other schools for English and got denied. It was a long shot when I applied to Pratt for creative writing. I really thought my portfolio wasn't up to standards. My friend told me to apply anyway, because it doesn't hurt to try. I did and got accepted," she says.
At Pratt, Espinoza has been able to advance her poetry writing, which eventually became her niche of writing. Inspired by poet Lauren Millici and her college professors, Espinoza broke through orthodox styles of writing poems, adopting confessional and experimental styles of poetry, addressing topics like her battle with mental health and being Latinx.
"Both the Spanish I speak and my Latinx heritage are an extension of myself. It's also about being able to not understand, and the hesitance the reader feels when they don't understand the language. It's the same feeling I once felt when I tried learning English. I felt this sense of urgency—that I needed to understand in order to proceed with something or else I could not. By doing so, I try to make my readers empathize with my writing to get a glimpse of, based on my experience, what it's like being Latinx," says Espinoza. "I just use my nonfiction or poetry and prose as a platform where my experience as a marginalized voice will be heard."
Nevertheless, she persisted. Espinoza's poetry and prose have been published in various different magazines, sites and zines. She was first published at the age of seventeen after a teacher encouraged her to share her work. After countless rejections, she was published on sites like GERM Magazine and Textploit, and in literary journals like the Ubiquitous Literary Magazine.
Espinoza also considers herself an activist, and her writing addresses the issues that matter to her, the causes she identifies with. Her poem "Mother Nature Hates (Man)kind" is a poignant take on feminism, while "Roots" addresses discrimination and heritage. 17.6 percent of the United States population is of Hispanic and Latinx origin, but being a Latinx is still difficult, as seen by Espinoza's life experience.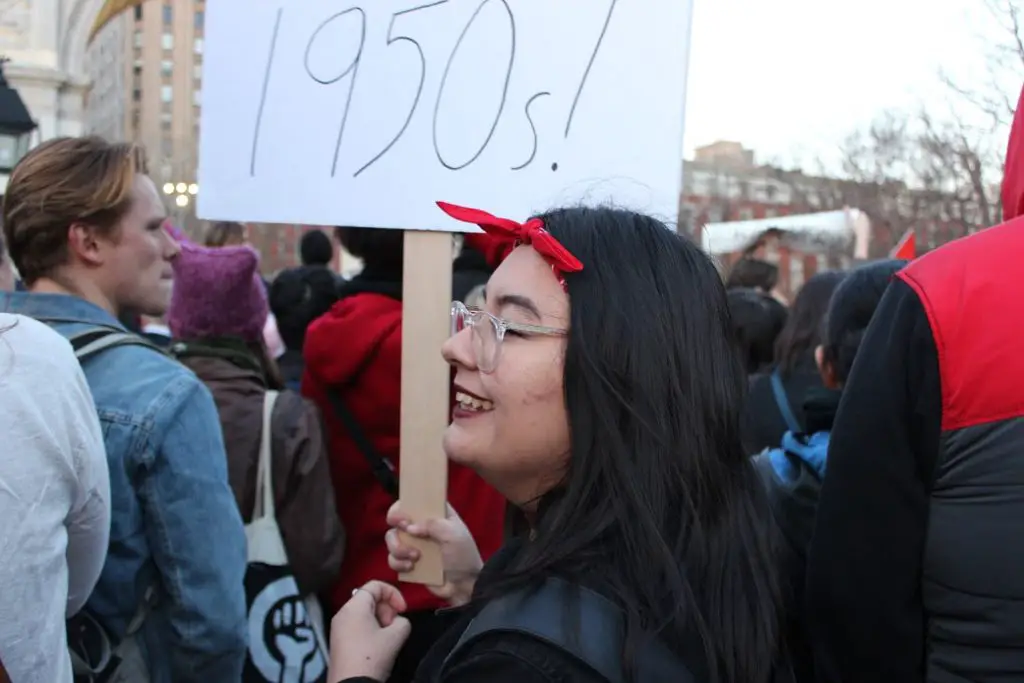 "The day-to-day racism, the never-ending spicy Latinx narratives, deportation, migration, sitting in a classroom and silently crying in an English class because it isn't your first language, working low-fares, the jobs no one wants to do, the complaints that we do nothing at all, childhood to adulthood traumas, the stereotypes, et cetera—this is what it means to live as a Latinx but it doesn't create the identity as a whole," says Espinoza.
"To be Latinx is to, in literal terms, be from Latin America but really the identity applies to those who are from the Caribbean and Central/South America. Now, to be Latinx is the allowance of talking loud or fast when I want to and not have anyone ask why I do so or talking quietly and being reserved. Being extroverted or introverted. Speaking Spanish to my family, Spanish-speaking friends and non-Spanish-speaking friends.
"Not being able to speak Spanish, and get ostracized by everyone but it's okay, because you're still Latinx. Share everything—art, my experiences, ancestry and my pan de bono when I feel like it. Being proud of your roots and origin story. Sometimes being much more than your origin story but where you are headed. Being much more than a skin tone. Damn, being indigenous…Being a human and getting treated like one. It means that I can be the truest version of myself."
After completing her degree, Espinoza has big plans for her future. She plans to own a small press for marginalized voices that focuses on hybrid works, as well as continue her activism through her craft. She also wishes to get her MFA. But, in the end, it's all about the art. "As long as I'm writing and creating, I think that would more than suffice," she says.