Lots of people dream of being a performer, but few possess the talent and passion to make it happen. Florida native Mikayla Goetz is one of those people. The twenty-one-year-old Coastal Carolina University Acting major has already performed at multiple venues in the United States and Israel, and even has her own IMDB page.
Growing up in Cocoa, Florida, Goetz knew from a young age that she wanted to be a performer. Her mother was part of a church dance group and the two would often practice together. Soon after, the Florida native ended up loving the experience and joined, and would go on to eventually lead, her high school's drama club. "At fifteen," she says, "I realized I could do this forever." She meant it and, after completing two years at Eastern Florida State College (formerly Brevard Community College), Goetz applied to Coastal Carolina University, a well-respected liberal arts college in South Carolina.
Getting into the acting program at CCU requires auditioning in front of some of the faculty, something Goetz was unfamiliar with and nervous about. "I was sure I bombed it," she says, mirroring the fears of students and first-time performers everywhere. Instead of quietly waiting for their decision, Goetz took action, visiting her prospective professors and asking them how she could improve her performance. Her enthusiasm was eventually rewarded when, whether because of her performance, determination or a combination of the two, she was accepted into the CCU's Bachelor of Fine Arts in Acting program.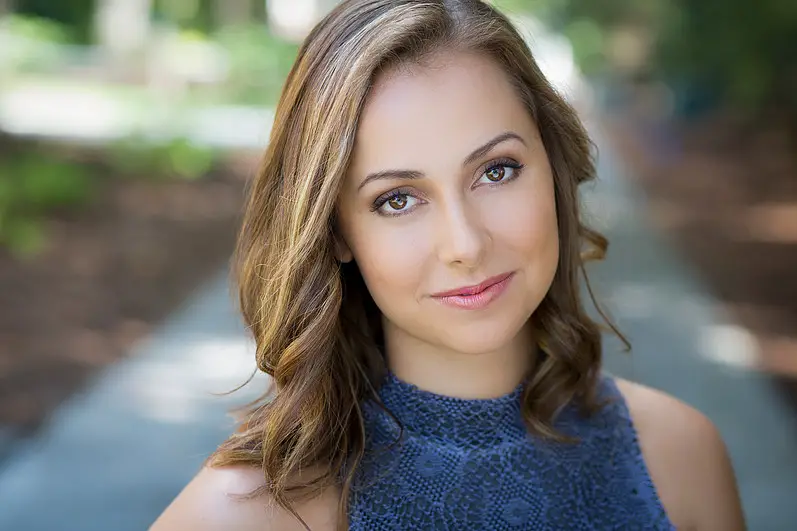 In 2015, Goetz spent several months as an actress and dancer for "The Lost Colony." Performed every summer on Roanoke Island in Dare County, North Carolina, the play is an elaborate musical theatre production about, as the name implies, the famous lost Roanoke colony. She remembers the funny disconnect of having to perform a play, in the middle of the summer, that's set in the dead of a Northeastern winter. "We'd be sweating but pretending to freeze to death," she says, "but that's outdoor theatre."
The following year, she earned an acting apprenticeship at the Shakespeare Theatre in Madison, New Jersey. Twice named "Regional Theatre of the Year" by the "Star-Ledger," the largest newspaper in the state, it is the only Shakespearian theater in New Jersey and sees over one hundred thousand visitors annually. Goetz admits that performing there isn't easy. She hadn't studied Shakespeare's plays since middle school and the hours were brutal, with more than a few seven-day weeks. Despite those struggles, she describes it as a wonderful experience, one that let her work with and learn from professional actors.
In December 2016, Goetz finally had her chance to perform abroad. Starting in 2007, her home town of Cocoa, Florida, became a sister city with the small town of Beit Shemesh, Israel. Last year, as a part of a program to further cultural exchange between the U.S. and Israel, Cocoa's Sister City Program put together a group called the Shalom Dancers. The group performed traditional Hebrew dance at various venues throughout Brevard County, Florida, while raising money to hold performances in Israel as part of a larger Peace Ambassador Tour organized by the community.
Being Jewish herself, Goetz felt a heartland connection to Israel and desperately wanted to be a part of the team. As a result of her taking classes at the time, joining the dancers proved a logistical hurdle, but she was determined to be a part of the organization. In order to participate in rehearsals, to compensate for being five hundred miles away, Goetz would tune in using Skype, watching the performers and learning the choreography through what was, as Skype is wont to be, a shaky, laggy connection.
Finally, on December 14, they left for Bet Shemish. Despite the political instability of the region, Goetz said that she and the others felt safe the entire time they were there, and she described the region as a beautiful symbol of resilience and peace. During the two-week tour, she and the other dancers performed at a number of locations, including the clifftop ruins of Masada, the ancient fortification built by Herod the Great in the late first century BCE.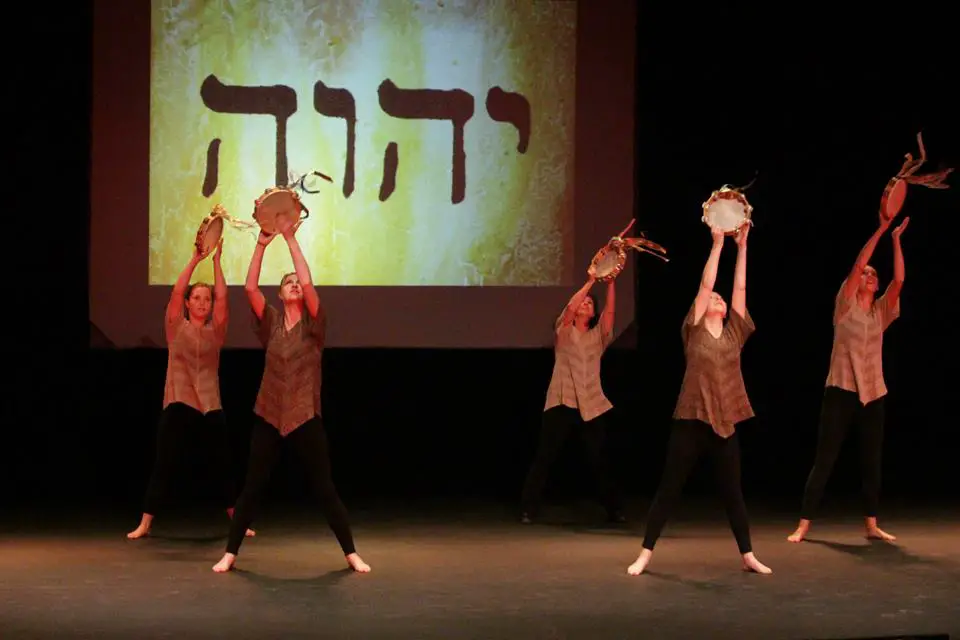 Despite the importance dance has had to her, Goetz still considerers herself primarily an actress. Her single film appearance is in the comedic short film "It's Uncle Steve!" in which she plays a single mother reconnecting with the brother she hasn't spoken to in years. While Goetz believes that all acting is the same on a fundamental level, she admits that the transition from stage to screen is one with a steep learning curve. Still, she doesn't see the distinction as all that substantial. In her mind, acting, singing and dancing are all just ways to connect to people, and that's important because she believes that a performer's job is to do so much more than entertain.
Since graduating this May, Goetz and several of her friends and classmates formed Boots on the Ground Theatre. The name, she explained, was to show that they believe in the importance of "on the ground" social involvement. She described how the group started with a single conversation with her friend, and then slowly came together one person at a time. Currently, she is performing a one-woman show called "Grounded," which is about the experience of an Air Force drone operator. She explained that what made the subject interesting was how these pilots, who control the drones from military bases on U.S. soil, must transition between home and the battlefield every day. As part of her theatre troupe's commitment to community involvement, she performs the show in front of veterans being treated for PTSD, in order to help them work through their trauma.
Going forward, Boots on the Ground is working on another piece involving mental illness, though the work is still unnamed. The young actress is still trying to find herself creatively, and as a result, she is more than open to performing in a multitude of different roles, in different mediums and with different messages. One day, she hopes to work full-time as a theatre actress, but for now, she's just happy working on her craft.