Junior Theater Arts student Jordan Tyson was able to see her dreams become reality when she starred in the off-Broadway production "Sweetee" during her sophomore year of college. Tyson played Sweetee, a biracial woman who encountered many difficulties in 1930s America, yet still cherished forgiveness and love above all else.
As an RA and full-time student at the time, Tyson had to change her entire schedule and lifestyle. Being in the production pushed the Marymount Manhattan College student beyond her limits, resulting in little sleep and little free time. However, being on the stage and speaking a powerful message of joy was the reward for all of her hard work and dedication.
Tyson was always shy as a kid, but her high school chorus teacher saw something special in her. He encouraged her to audition for the school's plays, which led to her first playing in "Beauty and the Beast" during her freshman year of high school. Although she lacked a strong background in theater at the time, she found herself coming back to it during her second year of school. Her sophomore role as Carla in the show "In the Heights" caused her to pursue acting as a professional career. Not only did Tyson get to improve her experience and performing skills in the show, but she was able to discover a loving community that theater offered. Her fellow cast members became her new family, which drew her in even more to the world of musical theater.
A Real Sweetie in "Sweetee"
 In Tyson's freshman year of college, the head of the theater department heard her audition for Marymount Manhattan's spring musical. Although she didn't get cast, he gave her the opportunity to try out for the off-Broadway production "Sweetee." She eventually landed the lead role of Sweetee while simultaneously having to balance school, being an RA and attending countless rehearsals. "I was literally seeing my dream come true, and at the same time, I was so nervous because so much was going on," Tyson says. "In the end, I realized what I could do."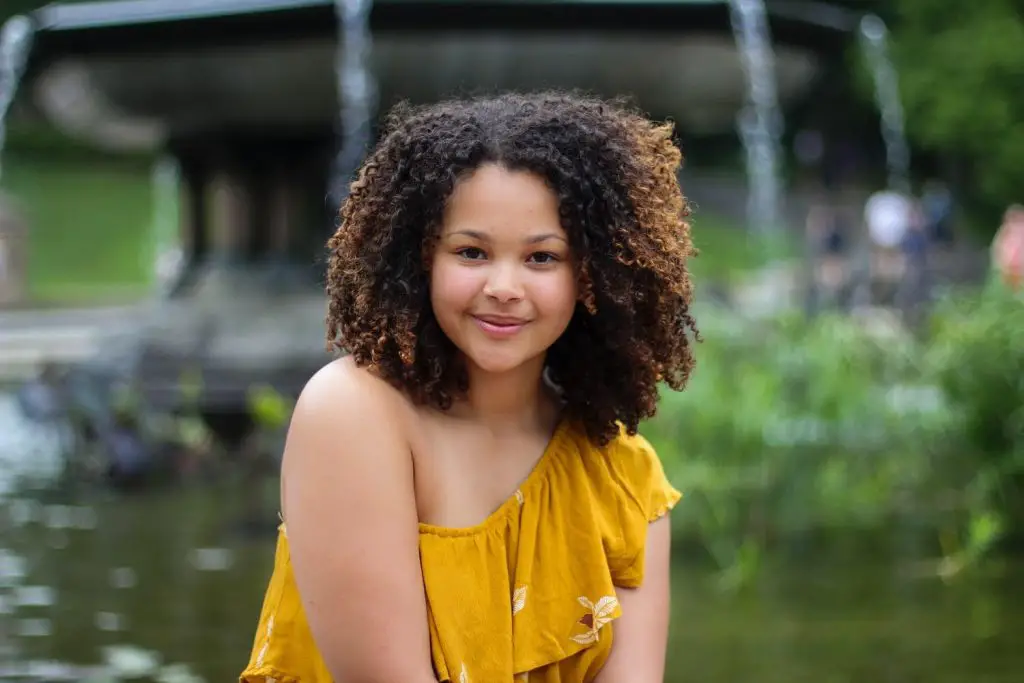 In order to balance all of her commitments, Tyson had to wake up early in the morning to finish her RA responsibilities and spend late nights coming home from rehearsals. Going to rehearsals consisted of the college student rushing straight from class to take the subway. Along with juggling multiple duties, Tyson worried about meeting the other cast members. During her first rehearsal, she couldn't help but feel daunted by the pressure she felt being the starring role. "The nerves were just out of control sometimes, and that's how it was."
The musical "Sweetee" follows a biracial woman in the 1930s, with Tyson's character enduring heartache, racism and trouble within a restrictive culture. As a biracial woman herself, Tyson was able to connect the struggles of her character to her own. By channeling her passion for activism, she was able to deliver the performance that the production and its message deserved.
However, Tyson didn't just want to highlight the struggles that Sweetee went through, since the ending features her character embracing forgiveness even when it is undeserved. Amidst her hardships, Sweetee still remains strong and loving after a difficult journey. Tyson especially loved the scenes in which her character was happy, and her smiles spoke of freedom in heart and spirit. "I just wanted the audience to understand the struggle that she was going through, but to also acknowledge the joy that she was able to find amidst all that crisis," Tyson says.
Looking Back at It All
Although her dream came true, balancing college and "Sweetee" proved to be incredibly stressful for Tyson. College courses were difficult and demanding, and she had to change her entire schedule so that she could attend rehearsals. In addition, her RA responsibilities required a deep investment, since college hallways are usually full of chaos and insanity. Even though she sacrificed a lot for the musical, Tyson said that being in "Sweetee" was one of the greatest blessings of her life.
Amidst countless hours of memorization, tech week rehearsals and long nights in her dorm, Tyson said she kept persevering because she knew that she could do more than she thought. As her appreciation for theater and herself increased, her dreams and aspirations did likewise. "The hope that theater has given me inspires me daily," Tyson says. "I can't believe what art does to me, and I can only hope that I can do that for someone else…There's no denying how powerful it is, and I want to be a part of that and be dangerous enough to change something."
Now that Tyson has starred as a leading lady in an off-Broadway production, the sky is the limit for her. Her Theater Arts major and Musical Theater minor will set her on track to becoming the next sweetheart in the musical world. Perhaps an off-Broadway production will eventually turn into an on-Broadway one.
Yet her professional passion and journey in theater will always start at her high school days of "Beauty and the Beast" and "In the Heights." That same childhood passion is still held by the college student, even when productions are difficult and draining. "Sweetee" allowed her to do what she loved and proclaim a compelling message of forgiveness, which is needed more than ever in this day and age. By starring in the profound musical, Tyson was able to powerfully create her own reality, embody her strong passion for social activism and boldly speak for the biracial population worldwide. "This is a literal dream that I am seeing unravel, and I had never seen a dream like that come true in my lifetime yet," Tyson says. "Now I can say that I have."