The sun sets in the distant horizon, illuminating center stage and setting the scene for a climactic showdown between two titans locked in combat for two consecutive days, fighting off endless challengers and avoiding a formidable wave of upsets in their quest to win the grandest tournament of their careers.
One, with his penchant for analytical precision, is the epitome of consistent excellence; the other, clawing his path through a cutthroat bracket with crowd-pleasing style, is a rapidly improving dark horse; both are seeking their first major victory in their journey to become the best in the world, the champion that everyone else aspires to topple. With hundreds in live attendance and thousands more around the world witnessing the clash through live streams on their computers, the commentators relay statistics and stakes to prepare the audience for this final match in arguably the most celebrated tournament in the history of their chosen game.
This isn't the Super Bowl, the World Series or an Olympic trial, nor is it the Stanley Cup, Wimbledon or any other conventional contest that might have come to mind after reading the above description of professional competition. Rather, it's the grand finals of 2GGC: Civil War in Santa Ana, California, the largest exclusive competition in the fledgling lifespan of the video game "Super Smash Bros. for Wii U" (also known as "Smash 4"), an infant in the rapidly evolving and exponentially lucrative eSports industry.
When the dust settled following a turbulent bracket in which the current first- and second-ranked players in the world finished in a shocking 49th and 65th place, respectively, among countless other stunning upsets throughout the weekend, it was ultimately intellectually inclined tactician Samuel "Dabuz" Buzby who claimed his first major "Smash Wii U" crown over fan-favorite underdog extraordinaire Griffin "Fatality" Miller. Thus, the sun set at eSports Arena, bringing the roller coaster Civil War single's tournament, the culmination and celebration of the gradual ascension of "Smash 4" to worldwide eSports fame, to a suitably dramatic conclusion.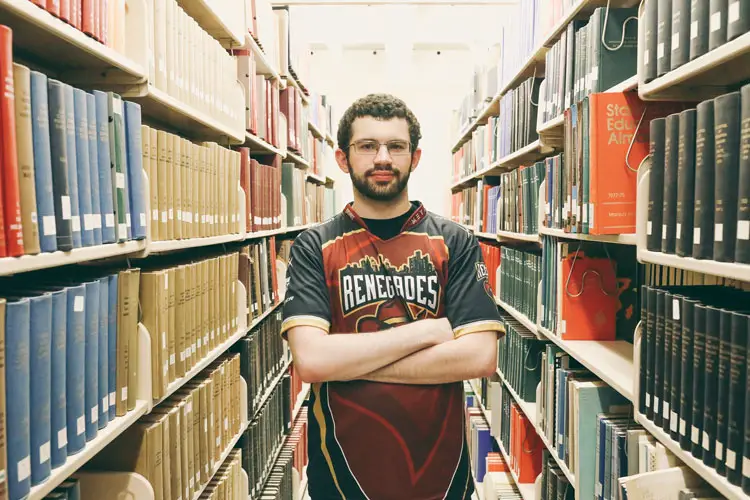 "When you're playing well, sometimes you almost go into this other world in your head where you can't even think about what's happening, but at the same time you know everything that's happening," Buzby says of his victory performance. "It's almost like when you have a dream and upon waking up you forget it…that's kind of what happened there. I was just really happy cause I finally did it."
Buzby, a college student currently attending Stony Brook University in New York in tandem with balancing a professional "Super Smash Bros." career, is currently ranked as the fourth-best player in the world on the Panda Global Rankings version three, the official rankings system of the "Smash 4" competitive community. Widely regarded as the most proficient and accomplished Rosalina player in the international tournament scene, Buzby has used his trademark analytical, systematic style of play to push the character to the top levels of competition, consistently placing as a top-eight finisher in nearly every major tournament since the game's release in fall 2014. After joining the eSports team "Renegades" two years later, his tenacity was rewarded when he broke through and secured first place at the anticipated Civil War tournament in March 2017, claiming the champion's spotlight in a "Smash 4" national major for the first time in his career.
"I've always had a competitive drive, wanted to be the best at things," Dabuz says. "I hate losing, and the idea of fighting other people with a similar mindset was a good drive for me to want to play this game competitively. My strength is definitely outside the game; I'm really good at analyzing and breaking down players, matchups and basically anything that requires taking a step back from the game and slowly dissecting it."
Of course, no competitive broadcast would be complete without commentators to guide the viewer through the contest with agile wit and stylistic personal flair, and the eSports industry, a labyrinth to newcomers looking to learn about and join the competitive gaming community, is hardly any exception. A guiding voice is necessary for viewers peering into the unfamiliar, oftentimes overwhelming world of eSports, an industry filled with new games possessing their own rules, teams and players being continually introduced every year.
Commentary detailing neutral game-exchanges, extensive combos and predictions requiring immense experience and foresight is necessary for facilitating the game's allure to a less-experienced audience. For "Smash 4," Victoria "VikkiKitty" Perez, a prominent top-level commentator and Mass Communications and Media Broadcast major attending Florida International University, is one such guiding voice.
"I see commentary as a major 'professional' branch in gaming," Perez says. "It helps set the boundaries on how we want to be seen as a community. The best benefit that comes with commentating 'Smash 4' is the knowledge and different outlook you get from different players, characters and decision-making. You bring in all that information, while also conducting a message to an audience who may be learning the game themselves."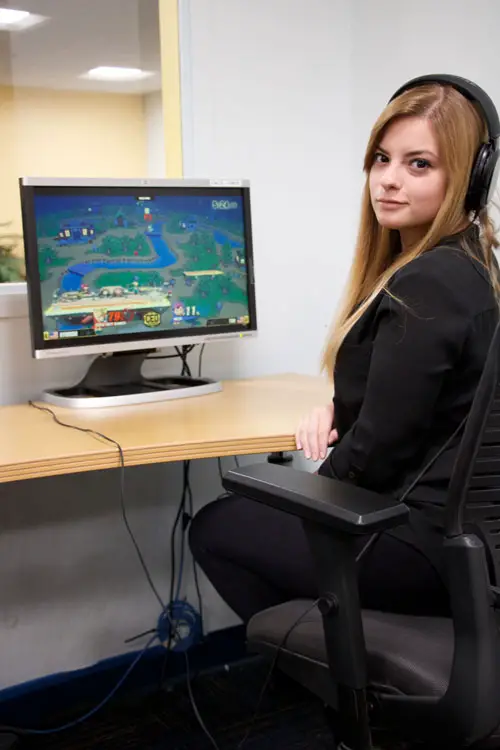 With her adaptability when teaming up with fellow co-commentators and ability to comfortably deliver fluid commentary to large audiences, either watching and reacting at home via livestream chat or viewing "Smash" tournaments in person, Perez has quickly made a name for herself as a premiere eSports caster. Skillful, quick-witted commentary during matches at highly renowned national fighting-game tournaments, such as EVO, CEO, Genesis and 2GGC: Civil War, eventually drew the attention of Nintendo, the developer and publisher of "Smash 4." Eventually, the company contacted Perez with opportunities to commentate a wider breadth of eSports, allowing her to branch out into other fighting games such as "ARMS" and "Pokken Tournament DX" at E3 2017, the largest video gaming event of the year.
"Working at E3 for Nintendo really tested my skill as a commentator," Perez says. "I had four days to learn two new games I have never played before…I knew I had to treat it like a college final. For those four days, I wrote exactly twenty-one pages of notes for each of the two games I had to commentate. Coming from 'Smash Bros.,' I had a basic understanding of a fighting-game background and applied it to the two games, while also adapting to how unique they are in their own ways. After the event, it really refreshed my mindset, and I then knew I can work so much harder in improving myself as a commentator."
Buzby and Perez are exceptional examples of college students finding their competitive outlet and passion through eSports, a growing trend that has caused many universities to take note and encourage participation during recent years. Schools around the nation, such as Columbia College, Robert Morris University and UC Irvine, have begun organizing official teams to represent the universities in national competitions for cooperative and competitive eSports that achieve pinnacles in popularity, such as "League of Legends" and "Overwatch."
Some colleges have even offered scholarships and built eSports arenas for their respective players and organizations, and in doing so acknowledge competitive video gaming as an emerging entertainment industry, as well as a suitable competitive outlet for students post-high school when such options become more limited. Although "Smash 4" has yet to reach this level of overwhelming popularity and recognition, both Buzby and Perez are optimistic that its vast array of learning benefits and growing participation could eventually result in scholarships.
"I believe in the far future, if the 'Smash' community continues to pull themselves higher and higher, we could potentially see students be rewarded for their eSports play," Perez says. "I hope that commentary scholarships would be available to students in the communications departments thanks to eSports."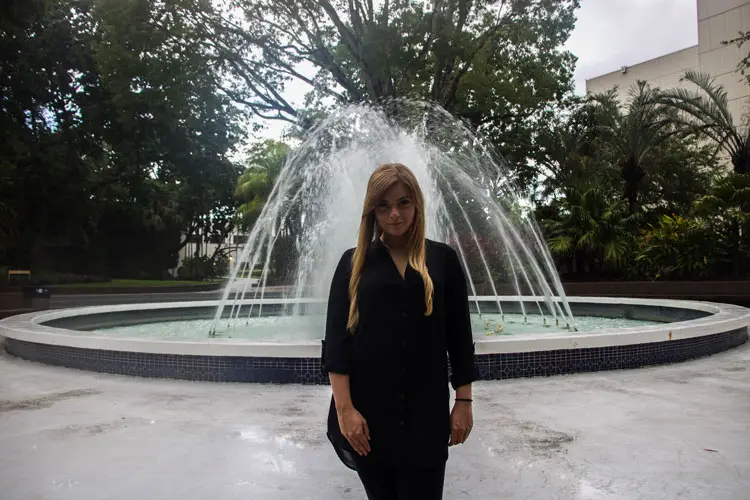 Says Buzby, "It's hard to compare to other extracurricular activities, but I know I always have something I can do or something to practice more. I can go to another tournament or event, I can stream or there's always social media stuff I can work on, so there's always something to do. It's a great outlet for people who are very goal driven, like me."
Both students cite "Smash 4" and eSports in general as an effective supplement for coursework in numerous academic areas of study. College students in media and communications departments around the nation who share an interest in competitive gaming can fuse their hobby into their degree and network the way Perez has, and, according to Buzby, marketing oneself as a player and personality helps teach successful business strategies that will be tremendously valuable for anyone job searching following graduation. There are a wide variety of opportunities for self-betterment through eSports beyond the video game itself that can assist students in translating what they learn in the classroom into tangible success outside of it, similar to the method in which working on a student newspaper complements a journalism degree.
"I think 'Smash' is a really great opportunity to get into the real world of business and stuff, so I do feel like colleges could look at it," Buzby says. "I've learned a lot about the business world, so many things with marketing and social media, so much that you wouldn't get by simply going to classes or doing clubs or that kind of thing. It's great experience for all these different paths I can go into with various jobs if I want to do so later. I really think it's worth schools investing in them for that kind of experience for students."
Perez agrees, saying, "I think commentary in general can branch off career-wise in the professional world. As a Mass Communications and Media Broadcast major, having a history with different companies looks fantastic for work experience. You're exposed to many important people running the show, so networking is always a main priority after you're done working an event. That's how I've managed to receive the amazing opportunity to work alongside Nintendo and receive an internship opportunity with Viacom Media Networks."
Colleges actively encourage students to travel via study abroad programs and internships overseas, allowing them to gain a greater understanding of world cultures and a firm grasp of the international landscape as a whole. While eSports don't necessarily account for a comparable global edification, the worldwide participation and exploration that they do provide allows players to regularly travel, cross cultural barriers and interact with a diverse set of backgrounds from other competitors all over the globe, a unique opportunity that complements a collegiate education.
"Smash 4" is a great example of this, as six of the current top-ten ranked players in the world, according to Panda Global Rankings version 3, hail from outside the United States in such countries as Canada, Mexico, Japan, Chile and the Netherlands. "That's the best thing about this community," Perez says. "The different backgrounds everyone brings with them. You're constantly learning about the geography of different players or tournaments."
"I've never been on a school-sanctioned international trip, so I don't know how it compares to what I've been doing, but I can say that you do see a ton of different cultures and learn about the world while traveling," Buzby says. "If that's the goal of it, then I'd say it's similar. I do get a lot out of it, because I'm doing things I enjoy and learning about how they impact different parts of the world."
As with any committed extracurricular, balancing a professional eSports career and personality with a full course load can present a herculean task to players and commentators who travel every weekend while attempting to prepare for Monday's classes. Occasionally, elements of a typical college schedule must be edited or omitted entirely to accomplish the perpetual juggling act. However, according to Buzby and Perez, maintaining academic proficiency is made possible by careful organization of classes and notifying professors in advance, and the advantages of traveling, earning income and socializing with the "Smash 4" community outweigh potential casualties to one's daily social life. Unorthodox though it may be, balancing eSports and school is an achievable task, just like any other demanding hobby, with proper scheduling and time management.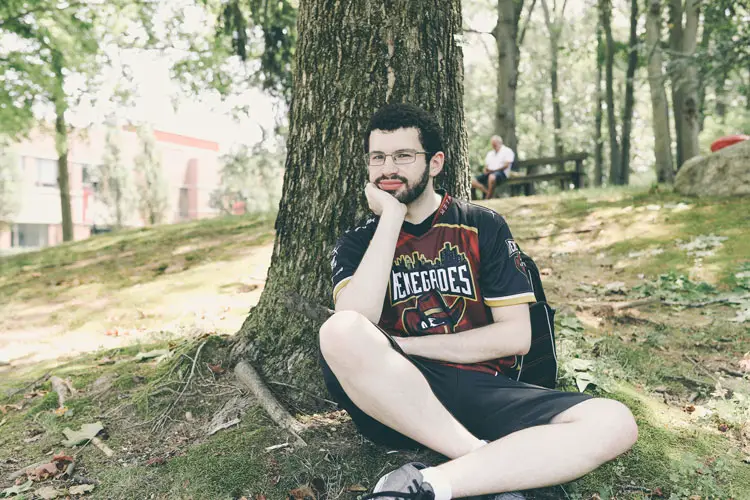 "Before every school term, I always run my eSports schedule by professors to see when future exams and projects are due," Perez explains. "If the schedules don't work out, I have time to pick up another class or professor before the courses are set in stone. Understanding when your most frequent travel days are, even before tournaments are announced, is the best way I plan around school. I rarely miss class, and if I have assignments due the weekends I travel, I have them done early most of the time."
"Generally I'm busy all the time during the school semester," Buzby says. "I'll have weeks when I'm going to class four days a week, doing homework and taking tests, but that same weekend I'll fly into a tournament at like 10 p.m. I'm constantly doing things like that, and I do have to sacrifice a bit of time for social life stuff to make it all work, but at the same time, I'm able to accomplish a lot of things in college and I have a good amount of money saved up as a result."
For aspiring players or commentators, with eSports there's something for every college student to invest in the way Perez and Buzby have. Doing so can supplement one's formal education with indispensable experience in marketing, communications and business, while allowing students to meet an variety of competitors from around the world and explore a passion in hopes of achieving excellence.
"Remember when you used to play the game for fun, with your friends in someone's living room?" says Perez. "Think back to how comfortable you are with your friends or a sibling you used to practice with. When you're commentating, you're only talking about the game you love playing with those people! It's only you and your co-commentator during this time, so if you're ever nervous, remember, you're only having a conversation about the game you enjoy playing."