At eighteen years old, Savanna Allred is already a rising junior at Brigham Young University in Provo, Utah, and is the CEO of her own business.
Allred started Tossd, which sells all-natural beauty supplies, as a way to contribute money to a special needs orphanage in Cuenca, Ecuador. After working there in 2015, Allred realized how underfunded the orphanage was. "It's for special needs children, so it's really expensive to maintain all the medical equipment," she says.
"They almost shut down while I was there — and the kids don't have families or anywhere to go, so if the orphanage shut down they would be left without a home." Inspired by her experience in Ecuador, Allred returned home to Colorado with the motivation to find a way to help fund the Cuenca orphanage.
"At first I just wanted to adopt all the kids," Allred laughs, "but, obviously, that's impossible." She was determined to find a way to help, though, so she went another route, using her personal experience to create a product. "I have really curly hair, and I hated the way most salt sprays would dry it out," Allred explains. "So, I started making my own spray, with coconut oil in it, and I liked it better than what I'd been buying."
Allred then put two and two together, and came up with a plan: She would sell this salt spray online, and use the profits from her new company to donate money to the orphanage in Cuenca. Thus, Tossd began.
Born in the Age of Social Media
Tossd started online, with a different name. As a trial, not intending to start the business or sell anything yet, Savanna Allred started an Instagram handle under the name "Salty." "When I created the Instagram it notified all my Facebook friends," she remembers.
"People started texting and calling me, asking what 'Salty' was, so I decided I might as well create something, so I could give them an answer." At first Tossd was just about the salt spray, but Allred later added other products, like scrunchie sets and lip balm.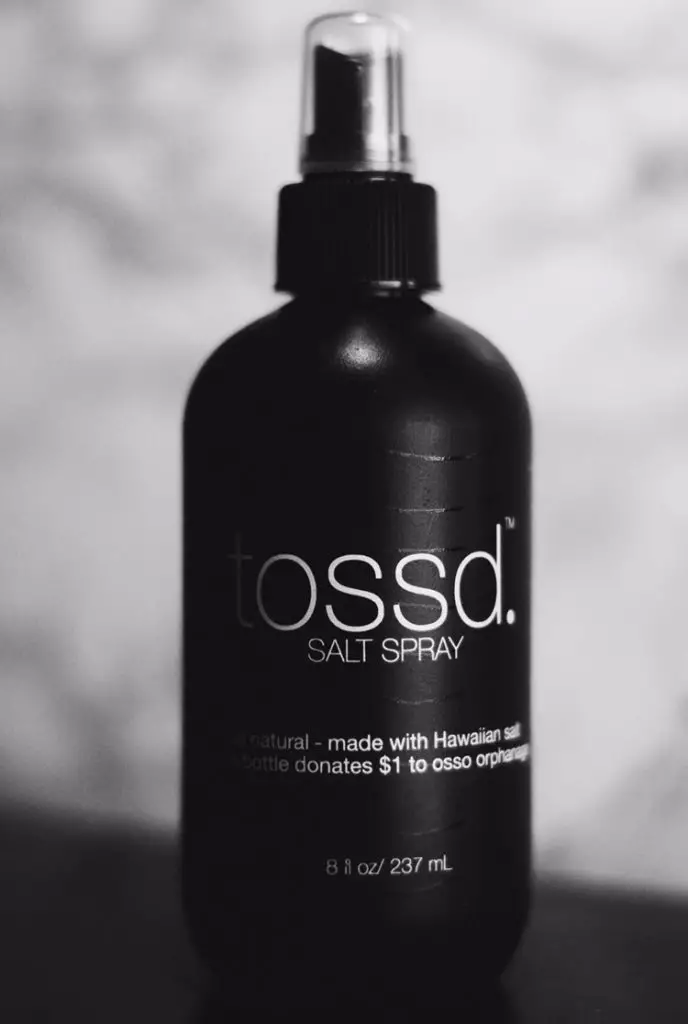 Now, two years later, Tossd sells in boutiques, hair salons, waxing parlors, yoga studios and surf shops. The brand is even beginning to get into beauty boxes. Still, a presence online is extremely important to Allred, especially on Instagram. "Social media is such a big part of my business," she explains.
"Now that we're selling in retailers it's a bit different, but I still think about 80 percent of the online sales come from Facebook and Instagram — mostly Instagram." Tossd has a notable presence on Instagram, with several thousand followers, but Allred admires the tight-knit loyalty of the community. She says, "It feels like all our followers have ordered—I know that's not true, but it feels like it."
Business vs. Business School
Allred studies Entrepreneurship at BYU, with a minor in Design. But, while she loves running her business and has always been interested in business itself, she doesn't always love studying entrepreneurship at school.
For Allred, a Design minor functions as a creative outlet in her school life, whereas Tossd is the creative outlet of both her personal and professional life. Says the CEO, "School is fantastic for people who don't know what they want to do…but I already know what I want to do, so school takes me away from my main goal, which is Tossd."
Still, she acknowledges that there is much she doesn't know about the business world, and college is the way to learn what she is lacking. "I know a lot about the specific industry that I'm in, but there's a lot that I don't know about," Allred says. "I'm also horrible at my finances — I hate accounting — so it's useful for me to learn about that." Eighteen-year-old Allred is a rising junior, though, so she has just two years left of college before she can devote herself completely to the company she started.  
Trial, Error and Reward
For Savanna Allred, Tossd is her whole life. Although she loves what she does and finds it incredibly rewarding, she has problems finding a work/life balance. This is especially true with a company that, though it has expanded to sell in many different retailers, still has a prominent online presence. As the CEO, Allred lives and breathes her company every day.
"It's really easy to become a workaholic," she says. "I used to stay up for business hours and then also all night, during Chinese business hours. When starting and running a business, you have to be 100 percent in or you don't get anything done, but it's really easy to lose that separation between business and personal life."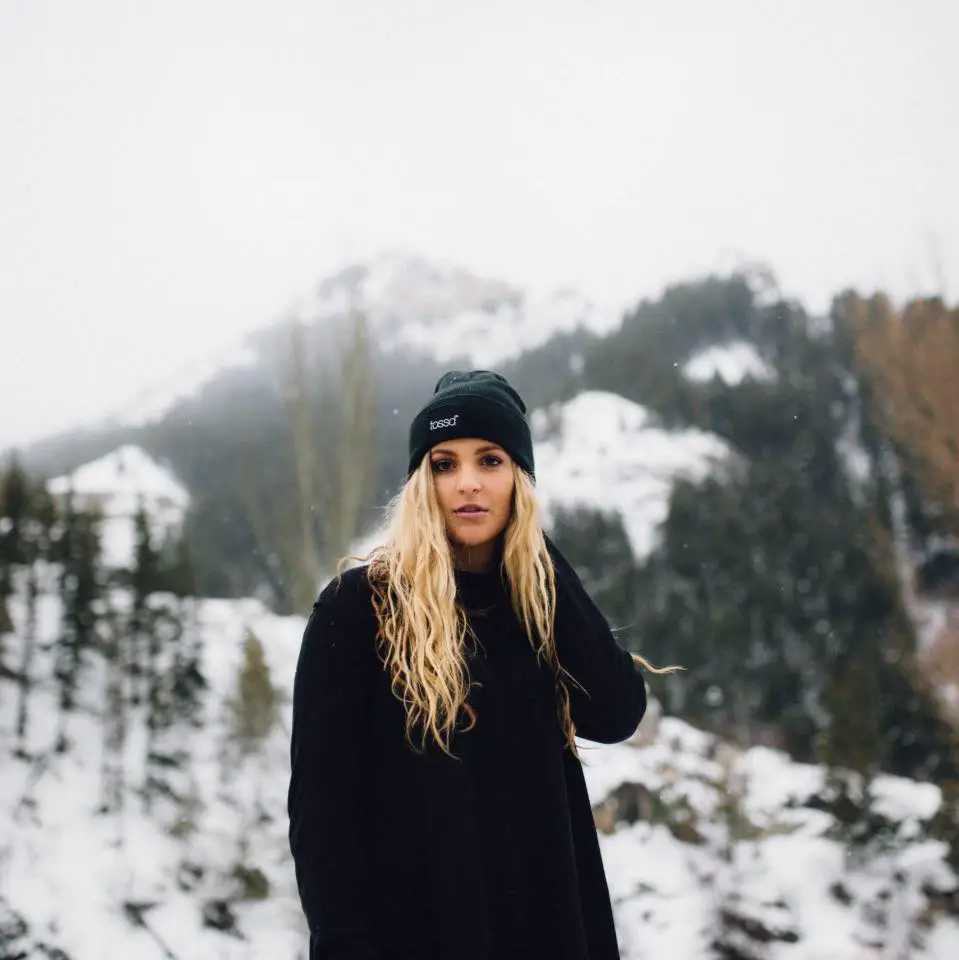 Eventually, though, Allred learned how to balance her business with the rest of the life, keeping herself on a strict regimen of only working during business hours. Even when she gets a text or a call about Tossd at night, Allred stops herself from answering it.
"It is really difficult to keep a balance between work and personal life, because Tossd is my life," Allred explains. "But through trial and error I've learned how to do it." Another problem the young CEO often confronts is her own perfectionism.
She used to wait to release a new product until everything about it was perfect, or wait to contact retailers until she thought her Instagram feed looked just a little bit better. Over time, though, Allred began to see that when running a business, you have to dive right in. It's this advice that she wants to share with anyone looking to become an entrepreneur: "Just jump in. You don't have to wait for it to be perfect, you'll learn along the way. In my opinion, that's the best way to learn."
As much work as it takes to run her own business, Allred knows that it's all worth it. "It's so unbelievably rewarding," she says, enthusiastic. As proof of her efforts, every few months she gets a letter in the mail, from the Ecuadorean orphanage to which she donates part of her profits.
Included in the letter is a thank-you note, pictures of the children, and a report of how much she has donated over the past few months. "That's the best part," Allred says. "There's nothing better than getting that in my mail and feeling like I'm fulfilling my dreams and making a difference."