At age seventeen, Brittany Wenger accomplished something that most teens her age could only dream of doing: She designed an app to detect breast cancer. Cloud4Cancer determines, with 99.11 percent accuracy, whether a sample of breast tissue is malignant or benign using neural networks, code that imitates the way the human brain makes decisions. Wenger won the Google Science Fair in 2012 for Cloud4Cancer, and spoke about it at a TED conference in Atlanta that year. She also was named one of TIME's 30 under 30.
Now, Wenger is a senior at Duke University studying Biology, and will attend medical school at Mount Sinai in Manhattan next year. She plans to continue her big data research as a pediatric oncologist.
Wenger was fifteen when she started to work on Cloud4Cancer. She had been coding since middle school when she developed her first program. "I was really interested in soccer, so I had X's and O's running around my computer using artificial intelligence, trying to figure out when to pass or dribble," Wenger says.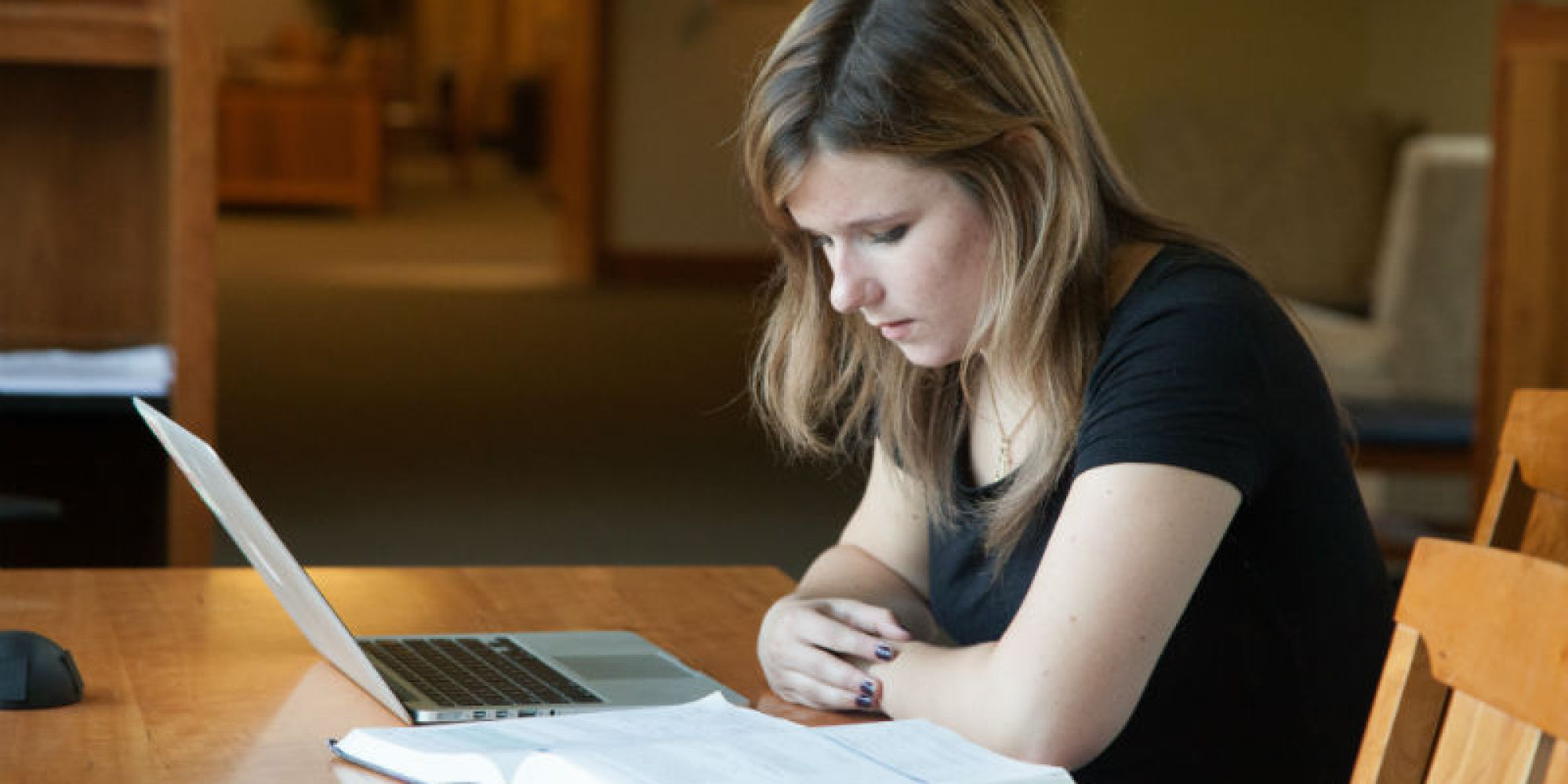 After her cousin was diagnosed with breast cancer, Wenger saw that the process of identifying cancer needed to be streamlined. She decided to use her coding chops to create a program to detect the disease in its early stages. Wenger coded up the neural network, downloaded breast cancer data from the internet and trained her code on the information, allowing it to identify the attributes of breast tissue samples that indicate cancer. The process took only a year and a half to finish.
But it wasn't as easy as it sounds. Wenger was still a beginner coder. She went through many iterations to get to the final product."What was really difficult was trying to figure out how to actually build the program, what architecture would be best supported," Wenger says. "It was a lot of trial and error, so I spent five or six months having a lot of things flop, but I just kept trying."
The first version of the program Wenger developed was "worse than flipping a coin at diagnosing breast cancer" but Wenger was unfazed. She loved the challenge. "It's really empowering to be a young person doing this sort of thing, because if the entire program fails, you spend two years, you learn a lot and it's okay. You don't really have any accountability," she says. "I never really saw it as work; I saw it as fun and something that could actually help people, potentially."
To train her neural network on breast cancer data, Wenger ran trials every four hours. She would set her alarm to wake up in the middle of the night to complete her trials. "My parents thought I was a little crazy," she says.
Eventually, Wenger cracked the code. Unlike others who had worked on her data set, she trained her neural network to incorporate 100 troublesome outliers, greatly improving its accuracy. She attributes her success to her can-do attitude toward the project. "I had a lot of programs that flopped in the process of building Cloud4Cancer, and I was really determined. I was a kid, I didn't know any better. Having this mentality of 'I'm going to keep trying till it works' also made a big difference," she says.
Cloud4Cancer has not yet been approved by the FDA, but it has been tested in institutions in the U.S. and Italy. Wenger has worked on it since she first submitted the project to the Google Science Fair to improve its accuracy. During her first two years at Duke, she travelled on weekends to establish relationships with other institutions to get access to more breast cancer data.
Beyond Cloud4Cancer
Since then, Wenger has moved on to other projects. She currently works at Duke's Center for Applied Genomics and Precision Medicine to identify predictors of flu immune response. Wenger used the Cloud4Cancer algorithm in her research, for which she is writing a first-author paper.
As a woman in technology, Wenger said she has been lucky not to experience overt discrimination; her parents and instructors have been very supportive of her scientific pursuits. Still, she recognizes that she is a minority in her field.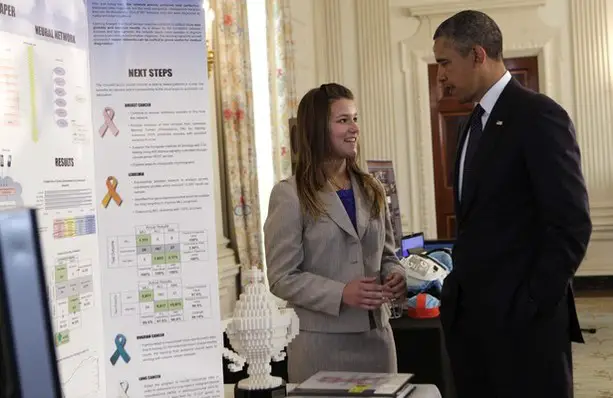 "I don't think when I was a sophomore I really realized it was strange to be a woman in technology. I was the only girl in my computer science class. Then I'd go to the international science fair, and maybe 10 percent of the computer science category was female," she says. During her freshman year at Duke, Wenger was a mentor for Google's "Made with Code" program, coaching girls who are interested in technology. Her goal was to show them that women can be just as capable coders as men and that coding is a superpower that can be applied to any discipline.
What's Next
At the cutting edge of bioinformatics research, Wenger has unique insight into where the field will go. She predicts that the biggest development in bioinformatics will involve integrating personal data into treatments.
According to Wenger, current technologies are able to get 200 million data points per time sample per patient; part of the challenge lies in creating infrastructure to use all of this data. Wenger says that people with interdisciplinary knowledge in biology and computer science will be critical to making these developments.
Wenger may end up being one of these people. With extensive experience in medicine and technology, she has the tools to transform either discipline. At present, Wenger has her heart set on medicine rather than the technology industry. "I'm really interested in research, so I think for me the academic setting makes a lot more sense because I do want to see patients as well. In industry research you don't have as much [interaction] as when you practice as a doctor," Wenger says.
With Wenger pushing the frontiers of medicine, her future patients will be in good hands.