When Amalia Garcia-Pretelt, a junior at the University of Virginia (UVA), got a text from her sister last August telling her that there was a crowd of white men with torches gathering on her campus, she was unsurprised.
Garcia-Pretelt, a Colombian American herself, has been on the receiving end of racism for much of her life — most of it mild-mannered and less physically threatening than the white nationalist demonstration in Charlottesville, Virginia, but none of it welcome.
The rally reminded her of a day in high school, when, as students stood before class for the Pledge of Allegiance, she declined to rise and instead remained seated during the recital.
As the class was finishing "with liberty and justice for all," one classmate turned to Garcia-Pretelt and said, "You need to decide if you're Colombian or American." While the comment was one of the milder ultimatums that she had dealt with in high school, the threat still stung because she had, for most of her life, been trying to answer that very question herself.
Garcia-Pretelt was born in Bogota, Colombia, and moved to America with her family when she was four years old. At times, as a dual citizen fluent in both English and Spanish, much of her childhood and adolescence felt as if she was a character leading a double life. At home, her family spoke only Spanish; every year they traveled back to Cartagena to be with family, and much of what she considers "her life" exists outside of Charlottesville, all of which made her attempts to pin down a simple sense of self-identity very complicated.
"I've always experienced this weird dichotomy of being the 'Colombian friend' here but being the 'American cousin' back home," she says. "So, it kind of felt like I was in limbo for a while, not really knowing how I was supposed to be presenting myself to other people, whether it was here or with my family in Colombia.
"I love being Colombian," she continues, "I love the things that I have inherited from the culture, like the food, the music, the language and my big family, but being Colombian doesn't define who I am as an individual. Overcoming how other people saw me was important for me to grow to accept myself as a person who is kind of in-between cultures and countries and thrives in that ambiguous space."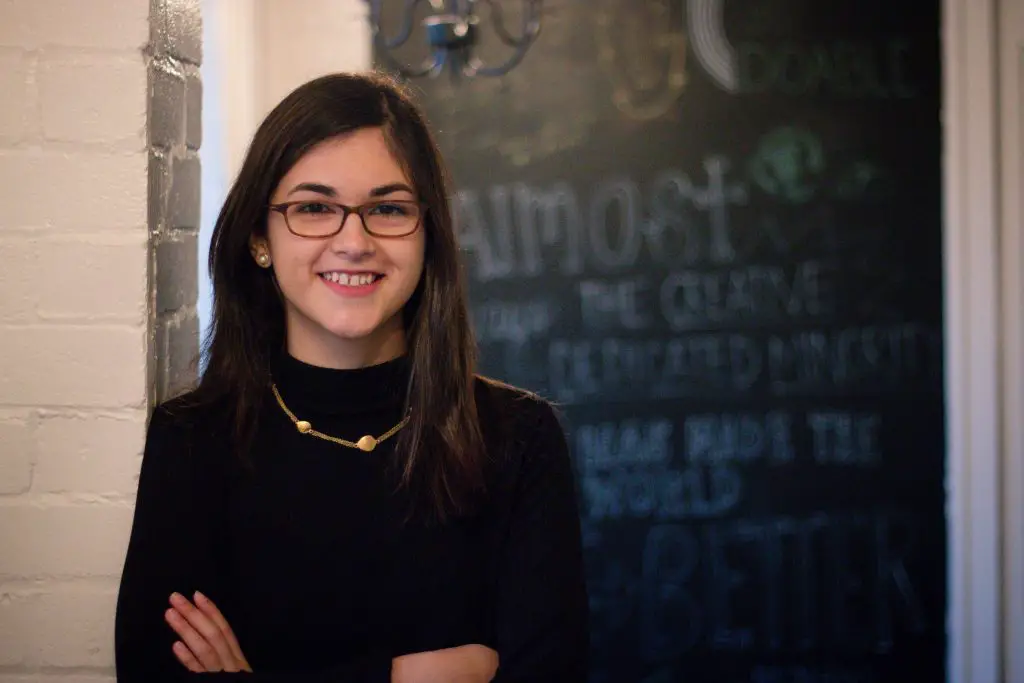 When she got to college, the political philosophy, policy and law major began exploring career paths that were centered around helping other bilingual or immigrant families more easily overcome many of the challenges she faced. She began working at the Legal Aid Justice Center, a non-profit in Charlottesville that offers legal services and advocacy to low-income individuals, where she first became involved in translation services, a field that she would later come to pursue more seriously.
For Garcia-Pretelt, who had long been considering law school, the experience was eye-opening. "It showed me that there is a huge need for Spanish-speaking lawyers," she says. "Doing the translation work made me want to take advantage of all the opportunities I'd been offered, taking the fact that I can speak Spanish and use that in a legal capacity."
With her interest in using her bilingualism for legal advocacy piqued, Garcia-Pretelt began to explore the idea further. In spring 2017, the then-sophomore turned to a UVA organization called the University Internship Program (UIP), which helps connect third- and fourth-year students with internships related to their career interests, to find opportunities to gain more practical experience.
After submitting an application, students undergo an interview process designed to help the program best understand the applicants' budding interests, whereupon the UIP then helps pair students with local internship opportunities that complement their skillset and expose them to what they want to do.
The program also offers specific scholarships that are rather competitive. After applying, Garcia-Pretelt was awarded one of four Wallerstein Scholarships, a $2,500 stipend reserved for students who have gone through UIP to intern in some form of local Virginian government.
In the process of getting the scholarship, Garcia-Pretelt was able to talk to local public officials, who imparted their experience of working in local government with her. "It really empowered me to go into public service, which is a field that can tend to be a little thankless," she says, "so it was very rewarding to see what they had to say."
Soon after receiving the scholarship, UIP announced that they had matched her with the Albemarle County Victim/Witness Program, a department of the Albemarle County Police that works to assist and protect victims and witnesses during the process of the Albemarle legal system. The program was in desperate need of bilingual employees, which Garcia-Pretelt was, and it offered a front-row view of the legal system, which she wanted, so the match was perfect.
Though her responsibilities differed from day to day, her main role was to operate as a translator for Spanish-speaking victims and to update Spanish literature for victims of crime. As a result, she spent many days in court, either supervised or alone, keeping the department up to date on any cases in which the Albemarle County Victim/Witness Program was involved.
She was able to witness legal proceedings from start to finish on several different occasions and was even able to sit through two, full-length criminal jury trials. On days when she wasn't in court, her responsibilities were a little more mundane — it was an internship, after all — but much more personal. She was tasked with jobs such as assembling packets of stuffed animals and coloring books for police officers to give to children at crime scenes and making phone calls to victims and witnesses.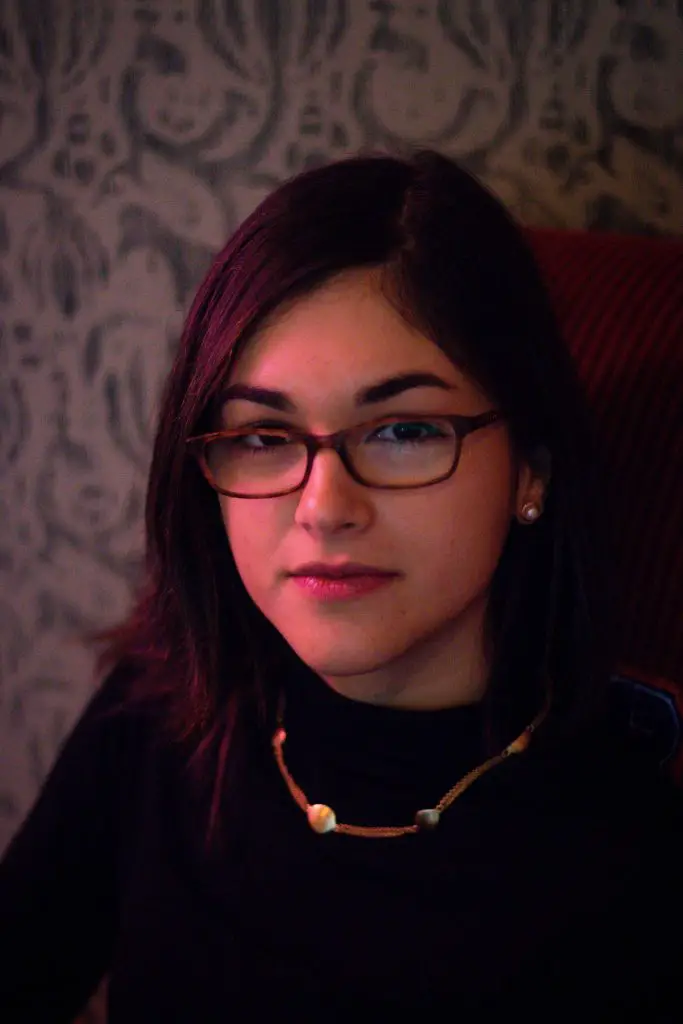 Since the position was the primary point of contact for families who had been the victim of crimes, the job could be, at times, emotionally fraught. In one case, the UVA student was in charge of accompanying a minor to court who had been the victim of sexual battery.
She met with the victim on several occasions, staying by the family throughout the legal procedures and helping ensure them that the system was working on behalf of their daughter, a valid concern given the complexity of the American judiciary and the family's sociopolitical powerlessness.
In fact, since many of the victims she represented were Spanish-speaking, Garcia-Pretelt's role often extended beyond simply communicating to the families and authorities. Instead, given how vulnerable the witnesses were, as a result of their inability to communicate and having recently been made the victim of a serious crime, it was not uncommon for the families to look to her as their representative.
Since she was their conduit for communicating to the authorities, the fate of the families rested on her ability to code-switch between English and Spanish, confidant and prosecutor, ally and employee of the state, a role that her struggle as a dual citizen, constantly shifting between two different identities, had been preparing her for her whole life.
Another case, this one in July 2017, also stood out. The police were investigating a murder in Charlottesville, which was relatively uncommon in the small town. The Victim/Witness office took on the case, and Garcia-Pretelt found out that the family of the victim was Spanish-speaking, so she was tasked with helping the detective with translation services.
At the time, she had only been in the internship for a few weeks, so the prospect of working a homicide was intimidating. Nonetheless, she and the detective went to the family's home to talk to them, see how they were doing and offer witness protection services. This was all just one day after their son had been killed.
When Garcia-Pretelt arrived at their house, however, she was astounded by how they treated her. The family had prepared a bunch of food for her and the detective and were trying their hardest to be incredibly hospitable, insisting that they eat and drink to make sure she and her coworker were comfortable.
"It showed me, especially considering that this particular family was undocumented, how much society demonizes immigrants in this country, making them seem like 'the other,' when really, they're real people that go through the same things that Americans go through. They feel compassion the same way we feel compassion," she says. "It made me want to become a better resource for people who come here seeking a better life."
As a result of her internship, Garcia-Pretelt feels surer of her career path than ever before. And, given that she lives in Charlottesville, a city that has unfortunately become synonymous with the white nationalist protest it played host to in August 2017, she feels that her work representing immigrant families is, in some senses, taking place in the eye of the storm.
Upon seeing the rally in the midst of a place synonymous with home, she found herself terrified to take action, despite her anger at the protesters. "I had a feeling like, 'This is where I walk to class every day. This isn't supposed to be some scary, unsafe place of hatred,'" she says, "It was really unsettling to watch a place where I hang out with my friends, do homework or just walk through become a symbol of white supremacy. It was painful, especially being a minority myself."
The adversity, however, has only motivated her to work harder for equal protection under the law, meaning the alt-right demonstration had the welcome, if unintended, the effect of galvanizing the UVA student in her choice to defend marginalized individuals in the legal system.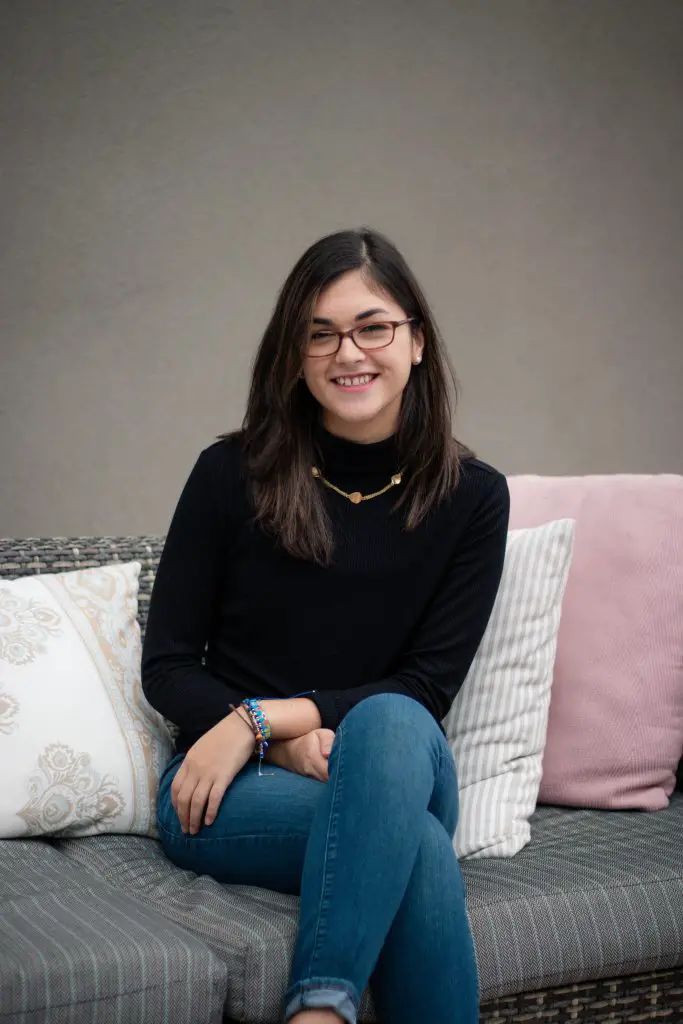 When it comes to American xenophobia, Garcia-Pretelt believes that part of the problem stems from the "model minority" myth. Since the American government places a preference on highly educated, English-speaking immigrants, often the kind who come to the country seeking doctorate degrees and are already financially secure, the unintended effect of that mentality is that other immigrants become less valuable in the eyes of the state.
Non-English speakers or those with little-to-no education are treated as less desirable than their accolade-laden counterparts, which, although perhaps seemingly innocuous, results in widespread, persistent mistreatment.
As Garcia-Pretelt has witnessed, when immigrants can't speak the language they don't just get nasty looks at the grocery store, they get cast aside by the legal system, cheated of basic human rights and forced to work twice as hard, every day, just to be treated equally. The solution, according to the UVA student, is a different way of thinking about immigrants.
"It's important to value every person that comes into this country the same way," she says. "Programs such as DACA are important and a good first step, but I'd like to see to see some that go even further, that help people who couldn't even dream of coming to this country. I want to see a push for a full picture of what an immigrant can look like. It doesn't have to be an educated, wealthy, English-speaker; it can be anyone."
Now, as Garcia-Pretelt makes her way through her third year of college, her experiences over the summer have helped refine where she wants her career to take her, and after learning what her skills can do for other people, she has a better idea.
"I'm either interested in criminal defense or immigration law, and there's an interesting intersection between them. Oftentimes, Spanish-speaking people are detained and in need of legal help," she says, "and there's a large Spanish-speaking community here in Charlottesville. Rather than going somewhere else to find people that need help, I believe there's plenty of work to be done right I am."